We invite you to 18 role-playing games with the best combat system in history. They are the launching pad to help the famous game series later learn and develop. This ranking is voted by the prestigious magazine GameRant.
18. Elden Ring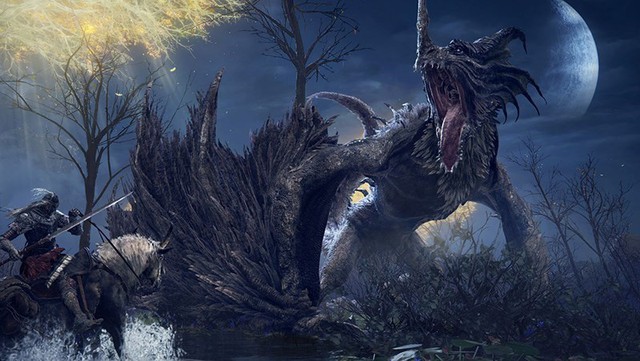 Elden Ring is the latest game from FromSoft's Soulsborne franchise. This is arguably the best game and the biggest turning point this studio has made in the new era.
The "tough but fair" philosophy of the entire series has been inherited and brought into full play in Elden Ring. Some mechanics are even pushed to a new level. It is not an exaggeration to say that Elden Ring will be the new standard of RPG series in about 10 years.
17. Tales Of Arise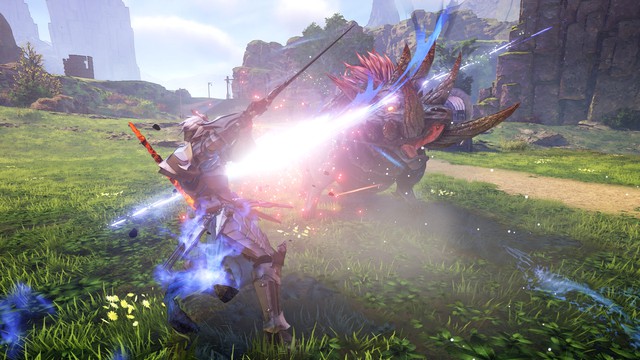 The gameplay of Tales of Arise is typical of the JRPG series (Japanese role-playing game). Elements from turn-based action, role-playing and team combat will make the battles in Tales of Arise very engaging and engaging.
During the battle, the player can use 4 characters at the same time with the remaining 2 characters acting as support. Players can chain combos, use devastating attacks, combine to create powerful Boost Strikes, and perform powerful Mystic Arts moves. If you have ever played through Final Fantasy VII Remake, it will be easy to grasp the gameplay of Tales of Arise.
Another commendable feature of Tales of Arise is the variety of enemies. Combining different types of monsters and soldiers, the game gives us 156 enemy types. With such a large number, the strategy to defeat them will be equally diverse.
16. Scarlet Nexus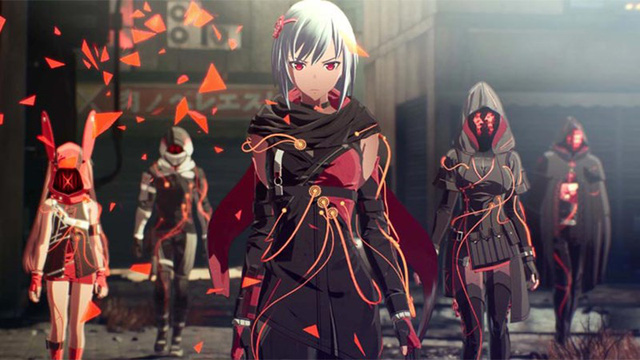 Scarlet Nexus is set in a fantasy future world, where humanity has found a special compound in the brain. If this compound is amplified, humans will possess psychic powers. However, with that power, humanity has inadvertently created a type of monster that loves to eat human brains and pushes them to stand on the brink of extinction. Eliminated.
Players will take on the role of a character with psychic powers, a member of a team of knights specializing in hunting monsters to destroy and protect humanity.
15. Cyberpunk 2077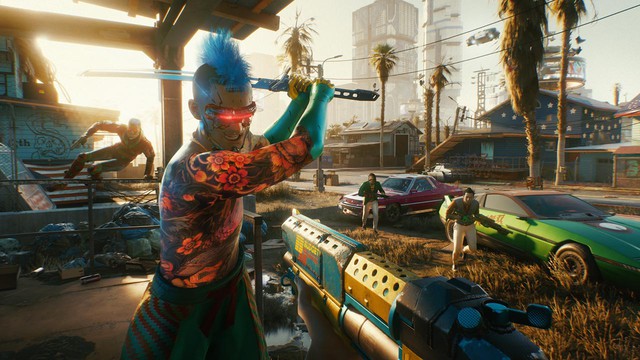 Many people will be surprised when Cyberpunk 2077 appears on this list. Since its launch, the game of CD Projekt RED has met with a lot of criticism from the gaming community. The game has many unnecessary bugs and errors, which directly affect the player's experience.
However, if the above mistakes are ignored, the content and quality of Cyberpunk 2077 is also commendable, especially the combat system. Players have many options for combat in the game, from stealth action to hand-to-hand combat.
14. Final Fantasy 15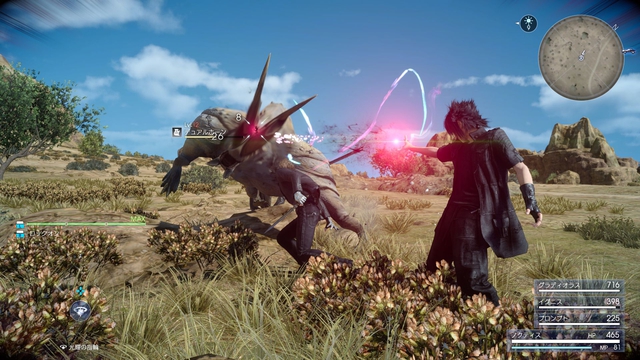 Final Fantasy 15 was released in 2016 for PlayStation 4 and Xbox One. It was later released on PC in 2018 as part of the Royal Edition, which includes all of the game's DLC.
The system has depth and is highly appreciated in boss fights. Players can choose to fight in real-time or go back to using the ATB (Active Time Battle) mode like its predecessors.
13. Assassin's Creed: Valhalla
It's been a long time since we've seen a version of Assassin's Creed receive so many compliments. That's exactly what Valhalla is doing so far.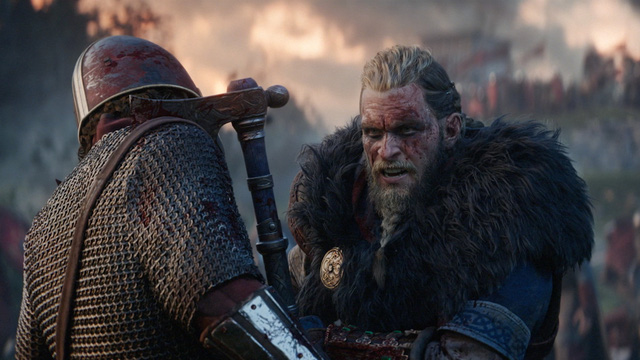 The highlights that Assassin's Creed Valhalla are highly appreciated are possessing a long, in-depth storyline, an extremely diverse side-quest system, an extremely detailed and rich map, superior to Odyssey. Besides, the game contains many mini-games scattered in different locations for players to explore. Weapon system, diverse items with many different styles. You can optionally build the character you want. The most diverse customization system in all versions.
(To be continued…)
https://gamek.vn/18-game-nhap-vai-co-he-thong-chien-dau-hay-nhat-da-thay-doi-hoan-toan-lich-su-game-p1-20220518163025873.chn