Legendary weapons are usually very good weapons, but among them there will be 3 most popular weapons thanks to their powerful stats and effects.
Legendary weapons in Dead Island 2 will provide gamers with very unique stats. These are items that are superior to other weapons in terms of their damage, design, and rarity. Therefore, if you are wondering which Legendary weapons are the most popular in Dead Island 2, MGN will send you the top 3 most appreciated weapons currently.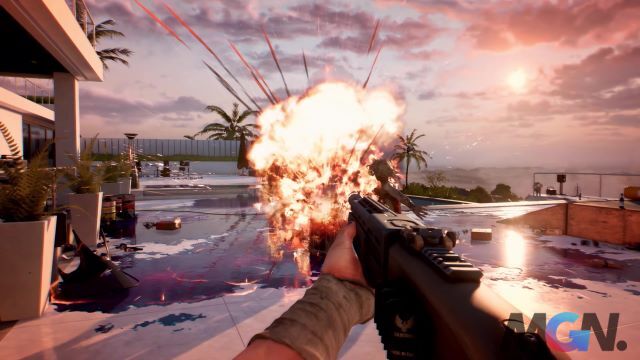 1. Emma's Wrath
Melee weapons are one of the features of Dead Island 2 and so having a strong Legendary melee weapon in the game will help you clear all the monsters in your way with ease. Emma's Wrath is a giant sledgehammer that gamers will receive when completing the game. It sounds meaningless at first, but for some players who love to collect weapons and experience powerful weapons, it is one of the things that make them very excited.
2. Blood Rage
Similar to Emma's Wrath, the Blood Rage is also a melee weapon. However, it has a smaller size because it is a knife and the way of possession is also quite simple. Specifically, players only need to complete a side quest called Found Fool's Gold that involves them confronting a zombie named Dante. Blood Rage is this quest's final reward that is activated after Dante is defeated.
3. Bodycount
Dead Island 2 has quite a few guns to choose from and these ranged weapons also have their own Legendary tier. Bodycount is a Legendary tier assault rifle that can be obtained by completing quests [Redacted].
>> MORE: Lien Quan Mobile: 'Nightmare' of gamers under War General is officially buffed
Although the weapon looks like a standard rifle, it has extremely effective powers. Specifically, players when using this weapon will always have the opportunity to deal bleeding damage to zombies and surrounding monsters when shooting. Furthermore, each kill increases the weapon's reload speed. Bodycount requires the player to complete the main campaign, but overall this weapon is a worthy item for the player's effort.
Don't forget to follow MGN.vn to update the latest news about the game right now!