Despite leaving with the top 3, but T1 did not have any member with the best average KDA at MSI 2023.
As every year, the Mid-Season Invitational (MSI) promises to attract a lot of attention from the Esports community around the world. Because this is not simply one of the annual international League of Legends tournaments, but MSI also creates an opportunity for teams to rub against each other to test their level before proceeding to the intra-regional Summer Split and win the trophy. tickets to Worlds.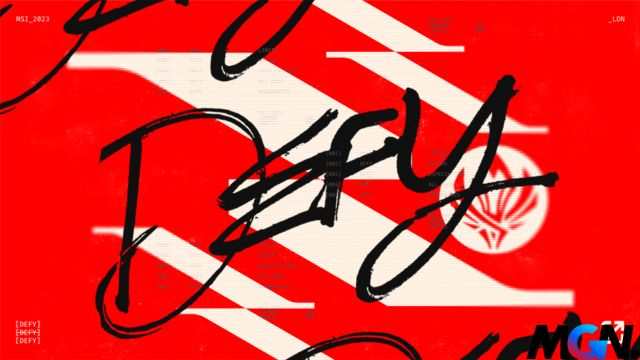 Especially at this year's tournament, there are many promising young players from different regions, most notably T1 with Zeus, Oner, Gumayusi and Keria. This team showed a destructive form throughout the group stage in the LCK Summer 2023, but unfortunately Faker and his teammates accidentally "stumbled" in the decisive match and then continued to finish second. in the regional league.
However, the fan community continues to raise hopes that T1 will definitely be the best candidate, directly competing for the MSI 2023 championship with teams from other major regions. Although there was a pretty good start with a revenge victory against the LCK "same boat" team Gen.G, T1's strength was still not enough to be able to topple the 2 giant walls JDG and BLG. from China LPL.
It is known that in the previous Worlds 2022 international tournament, the LCK continued to be the region that dominated the player rankings with the best average KDA in the group stage. Until the last MSI 2023, the representatives from the Chinese LPL really had an extremely sublime season with the achievements of the Champion and the runner-up being JDG and BLG, respectively. Therefore, the fact that all 5 members of JDG team participated in the above chart is completely understandable.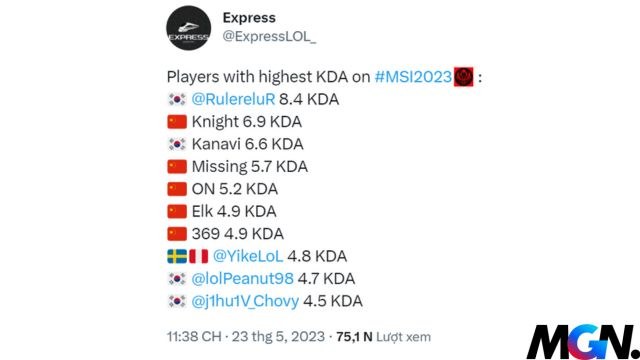 However, on the T1 side, although they left with the final Top 3 achievement at MSI 2023, there was not a single member of the team who could rise up and make it to this list, regardless of winning. top spot on LEC's Gen.G and G2 Esports teams.
The average KDA over the matches clearly shows the performance and influence of each player in the tournament. Therefore, this is indeed a rather sad achievement for the T1 team in particular and the fan community in general.