According to Bloomberg news, the expensive blockbuster "Avatar: The Way of Water" (Avatar 2) of the Walt Disney family only grossed $ 134 million in North America during its premiere last weekend. This is a disappointing result when it is lower than the previous prediction of the mouse house (Walt Disney), and also does not make a breakthrough in the ranking of the most successful films released.
As a result, a series of theaters were bored because Avatar 2 could not become a big hit to revive the post-pandemic cinema.
Worse, director James Cameron told Total Film magazine that he was prepared to cut the series short from the previous five films planned to three if the film's sales didn't live up to expectations.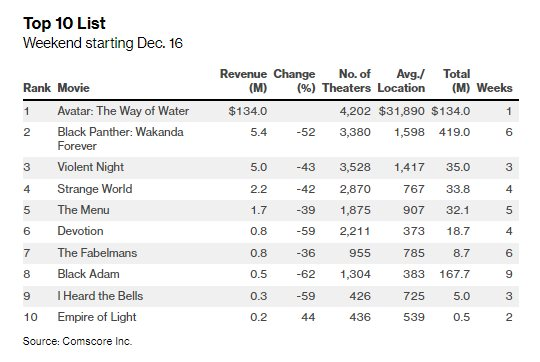 Bombs and losses?
According to research firm Boxoffice Pro, the movie Avatar 2 is expected to bring in $ 145-170 million in its opening weekend in North America. Disney also predicted more than $ 150 million but had to lower it to more than $ 130 million after this work only earned $ 53 million after the first two days of release, lower than the movie Black Panther: Wakanda Forever just recently. debut. not long ago also of the rat house.
On December 18, Disney said that this work only grossed $ 301 million worldwide, including $ 57 million in ticket sales from the Chinese market. This producer said Avatar 2 can only earn 50-100 million USD from this market due to the complicated epidemic situation here.
This disappointing number makes Avatar 2 have to compete for 5th place with the movie "Batman" in the list of works with the most successful opening week in the US this year.
Currently, the two films with the most successful opening weekend of the mouse house this year are still "Doctor Strange in the Multiverse of Madness" with $187 million in May and "Black Panther: Wakanda Forever" with 181 million USD in November 2022.
Bloomberg news reported that the above results caused shares of many movie theater chains in the US such as AMC and Imax to plunge. Currently, both of these theater chains are having a hard time attracting audiences back after the epidemic. Although the US economy has reopened, with volatile inflation and interest rates, US consumers are still tightening their wallets than before the pandemic.
Because of this factor, before Avatar 2 was released, CEO Adam Aron of AMC expected the work to create a global fever, thereby revitalizing the struggling film industry. But the initial results worried people.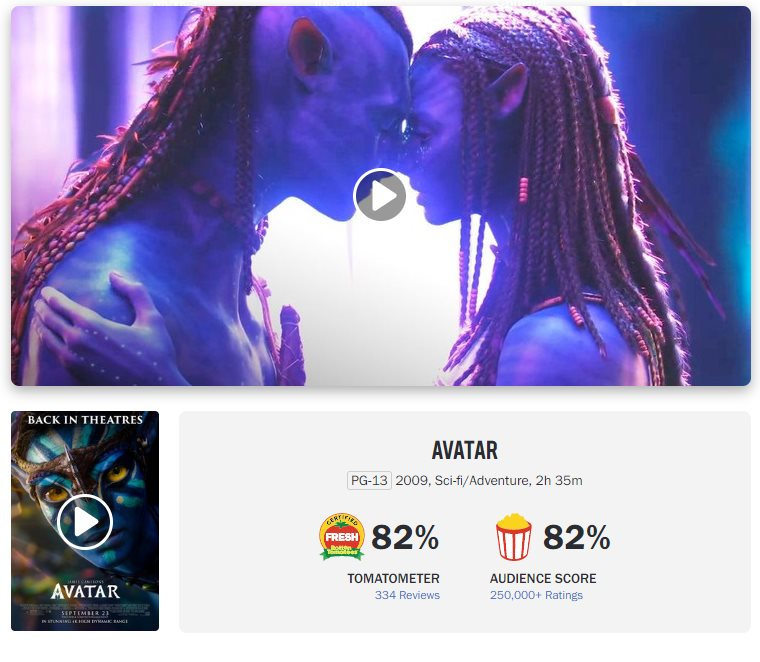 Going back to Disney, if Avatar 2 fails, it will become one of the studio's worst investments. According to many estimates, the mouse house spent more than 350 million USD to make the film. It was director James Cameron who eloquently announced that this would be the 3-4th highest-grossing episode ever, thereby expecting a revenue of more than $ 2 billion.
This film was also widely distributed by Disney with more than 12,000 theaters in North America and 40,000 theaters globally. However, many people think that the film's duration of 3 hours and 12 minutes is too long, making it difficult for theaters to arrange as many screenings during the day as other works, making it difficult to increase revenue.
Others said that the work did not create excitement like part 1. On RottenTomatoes.com, Avatar 2 only achieved a score of 82% as of December 19, 2022, a number not low but not in line with expectations of the audience. fan.
Cut
As for director James Cameron, he retracted his earlier eloquent statement and said that he may cut the production plan for 5 parts of the Avatar series. Previously, Disney had planned to release five more parts between now and 2028 and allowed Cameron to film Avatar 3 with "Avatar: The Way of Water" in New Zealand on September 25, 2017.
However, season 3 is expected to premiere in 2024 so that Disney can focus on promoting other brands like "Star Wars", while creating time to profit from season 2.
"In just three months of showing the film, the market can tell us whether to stop or not. This means that it should only be done in 3 parts and should not be extended because it is not profitable," admitted director Cameron.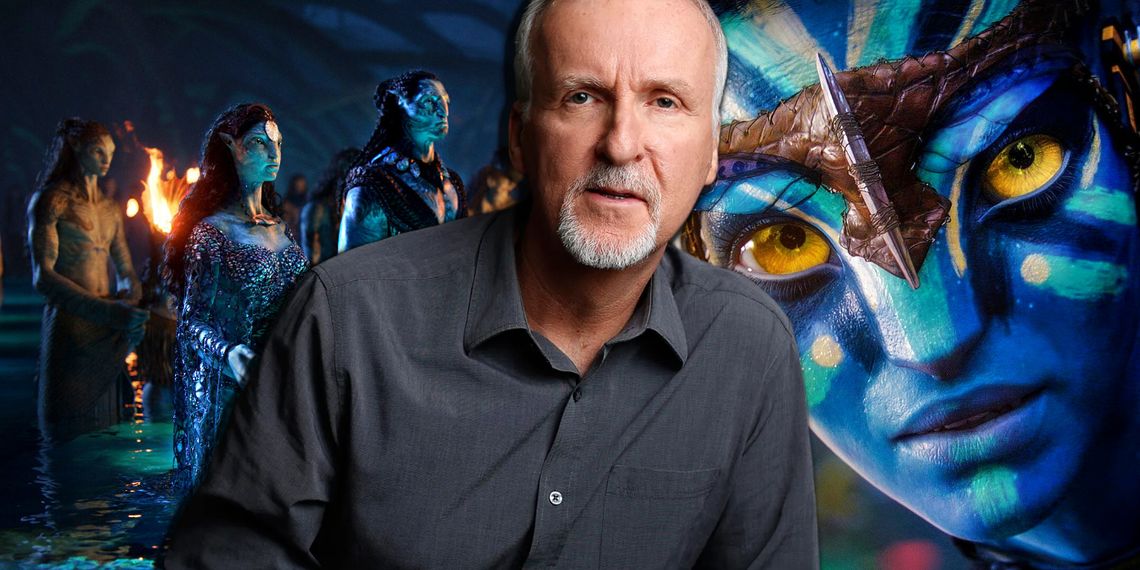 According to this talented director, the current movie market is very different from when the first part was released in 2009. A series of factors such as the pandemic, the boom of the high-budget online movie industry has already changed. equally attractive and of equal quality.
"The movie can remind the audience how it feels to go to the cinema. But the question now is how many people are interested in this industry?", director Cameron said.
In fact, the disappointment of Mr. Cameron and Disney is well-founded when Avatar 1's re-appearance this fall has helped the "mouse house" earn $15 million in the US and $40 million globally. see huge revenue. fan base with this brand.
However, if the results of "Avatar: The Way of Water" are not as expected, it is possible that director Cameron will have to revise the third part, due out in 2024 to end this hit series.
The director even said that he may not directly make parts 4-5 of the series if they are approved.
"I am working on some projects that interest me more. I want to direct someone I trust so I have time to do what I love. I still don't know," Cameron stammered.
"Section 4 of the episode was a damn thing. I hope it can be produced but it depends on the sales situation," director Cameron dejected.
*Source: Bloomberg, Diversity
Original post: https://gamek.vn/sau-avatar-the-way-of-water-dao-dien-dang-tinh-phai-sua-phan-3-va-bo-han-phan-4- 5-178221220105721219.chn
Original Post: https://otakugo.net/sau-avatar-the-way-of-water-dao-dien-dang-tinh-sua-phan-3-va-bo-phan-4-5-117905.og
Website: https://otakugo.net/