As we all know, this afternoon – May 10, MSI 2022 will officially take place with the opening match between Saigon Buffalo and T1. It is clear that in order to prepare for such a big tournament, the players attending MSI 2022 will have to practice with extremely intense intensity, both in scrims and solo rank climbing. Let's take a look at the outstanding ranking achievements of the teams ahead of this big tournament.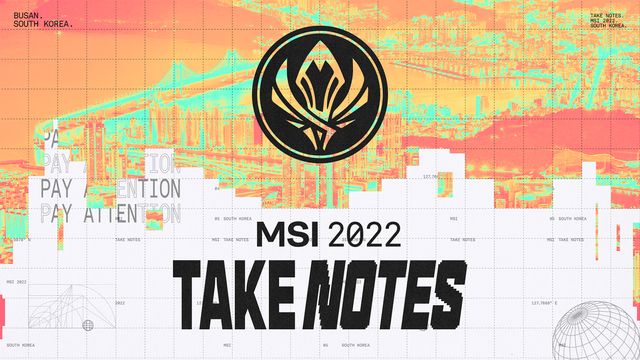 The first name that needs to be mentioned must definitely be Evil Geniuses when their players have an impressive rank climbing record. Specifically, the 2 ADC players of EG, Danny and Kaori (subs), have reached the Challenger rank after only about 2 weeks of fighting on the Korean server. Other players like Inspired (Jungle) or Jojoppyun (Mid) also reached the rank of Grand Master.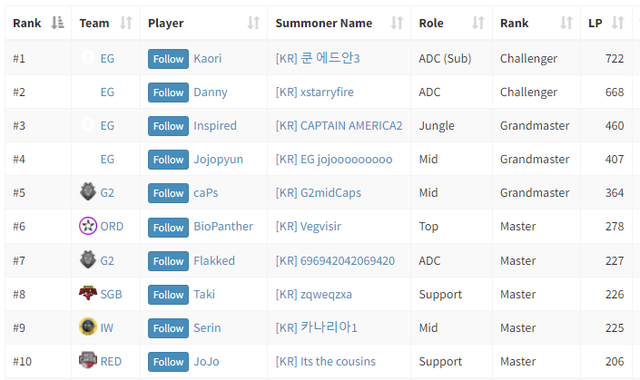 EG's 2 ADCs have all reached Challenger rank on the Korean server
All 4 players mentioned above of EG are holding the 4 highest ranked positions among the players attending MSI 2022, the other one is Caps of G2 Esports. Another good news for G2 Esports is that their Flakked ADC quickly climbed to the top 7 with a 227 Master rank. As for Jankos, this guy seems to be "comedy" quite a lot in the rank when he only has 1 point at the Master rank.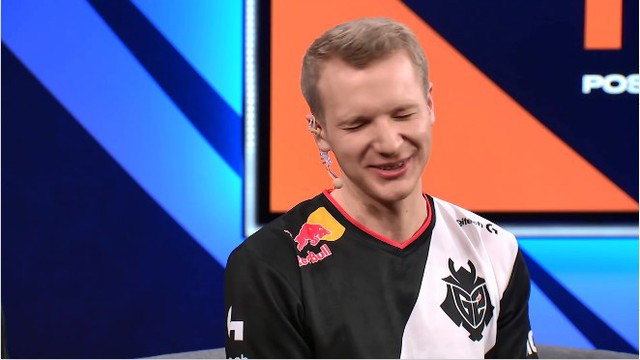 Jankos seems to continue to be funny when climbing ranks on the Korean server
For Saigon Buffalo players, Support Taki still maintains a good performance when in the top 8 players with the highest rank. However, the ADC Shogun doesn't seem to be stable when he is thrown out of the top 10. It seems that Shogun's rank climbing process is quite difficult when he has to change his name to "tramkam". on the Korean server. In addition, SGB's Hasmed has also climbed to Master, while Froggy has quit climbing since 11 days ago.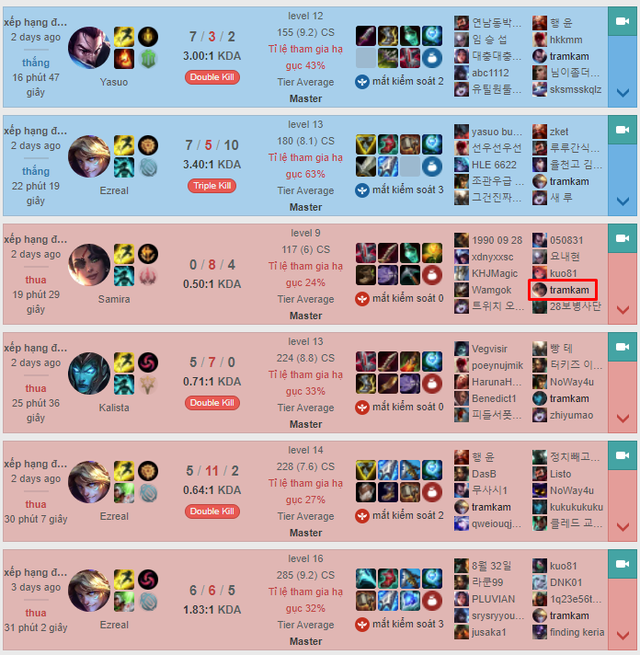 SGB's Shogun recently had a history of losing so much that he changed the ingame name to "tramkam".
If you have any questions about why T1 members are not on this list, the reason is quite simple because Faker and his teammates do not use the new account that Riot provides. Meanwhile, the statistics list of the Trackingthepros page only tracks the accounts newly granted by Riot to players. Obviously, with the "host" advantage, the T1 members will use their existing accounts on the Korean server to practice.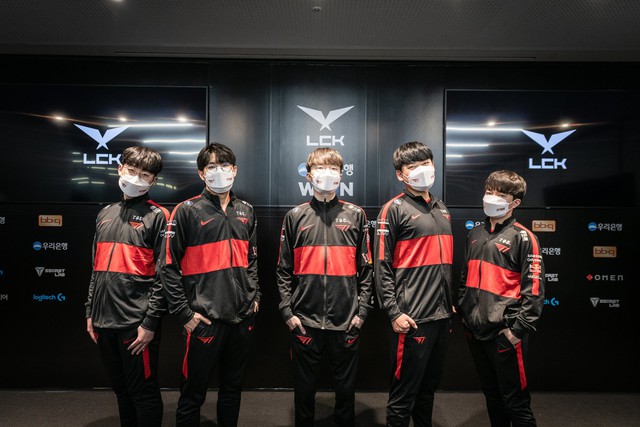 T1 members just don't use the new level Riot account to climb rank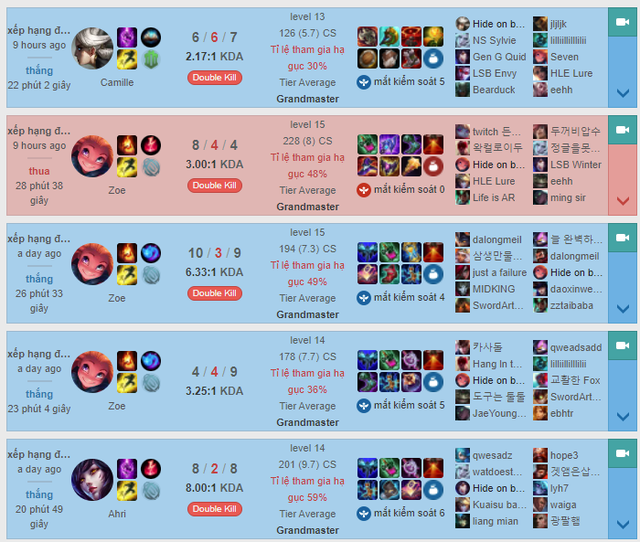 In fact, they still practice extremely hard, for example Faker always maintains the level of playing 6-10 rank matches per day.
Hopefully, with the full booting on the Korean server, the teams will bring the audience some spectacular matches on the opening day of MSI 2022 – May 10.
https://gamek.vn/da-co-tuyen-thu-msi-2022-dat-toi-thach-dau-han-sao-tre-sgb-dam-chan-o-cao-thu-truoc-khi-gap-t1-20220510095939199.chn