Apex Legends' Black Friday sale this time will feature many rare skins attractive enough to make all gamers of this game have to prepare mentally to 'withdraw their wallet'.
Apex Legends is back with a new Black Friday Sale this week. Different from the last time, the items in this time with higher value including some rare skins loved by many gamers will appear with a different set of colors, moreover, many legendary skins will also appear for players. can be owned at this time.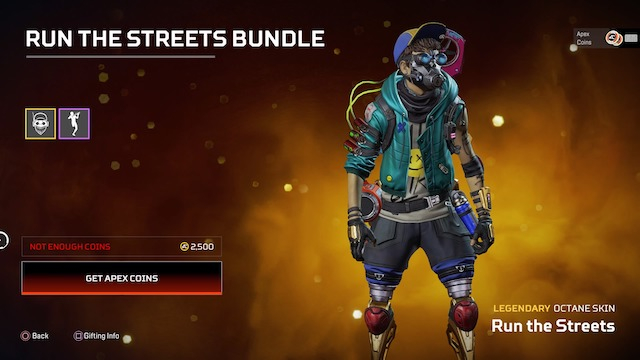 It can be said that the focus of this sale is Octane's new streetwear style skin. This character will appear in a much simpler outfit with a hoodie with a very casual outfit and ending with a baseball cap on top. Surely this will be something that many gamers will be willing to spend a fortune to own to own Octane's new skins and expressions.
Unlike previous years, Black Friday Sale 2022 will have more great deals than ever. The Guardian Angel and Cleanup Crew skins of Rampart will have a new multicolor version. However, the most notable thing is that the colorful version of the legendary Night Crawler skin of the Mirage series will also be released on this occasion.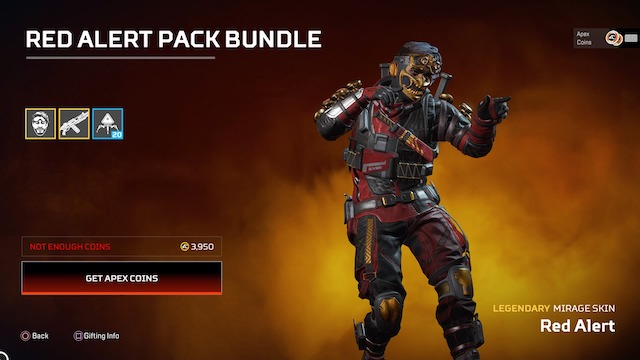 All the new skins have the same thing in common of being black and dark red with bright yellow accents. The color tweaks of the Red Alert skins of the Mirage and Crimson Fixer series by Rampart will get the most attention as it has never been seen before as this sale is the only chance to get it.
>> MORE: League of Legends: Riot's new Ping system makes the 'toxic' situation worse
All of these skins will come together with a new Legendary Skin, , the Repeat Offender of EVA-8. This is a legendary skin that has no weapons but has a lot of eye-catching features along the stock and goes well with the color scheme of this event.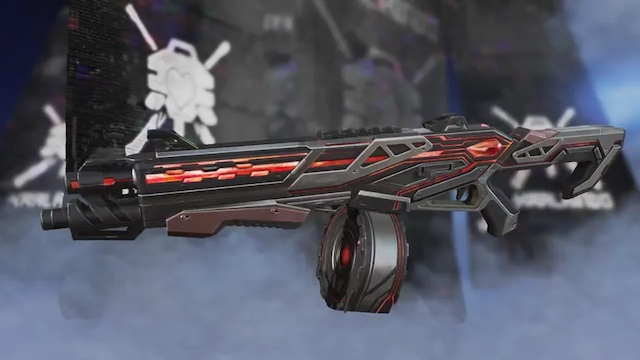 All skin packs cost 2,500 Apex Coins. Black Friday Sale takes place from November 22 to November 29, so Apex Legends players should prepare early to be able to own their favorite skins as soon as possible!
Follow MGN.vn for more Apex Legends information!