All are generals with very strong power in the Mobile Alliance in recent seasons, but Garena has not favored them with a new skin for the past 1 year.
Recently, the frequency of Lien Quan Mobile announcing new costumes is extremely dense. Even Ilumia is satisfied after a long time waiting for a new skin – Launching Ilumia Revelation Thien Hau with extremely expensive value. Or Lauriel, although considered out of meta for a long time, was still favored to launch a Thai-style skin – Tu Nguyet La Sat.
On the other hand, some champions that have been promoted in terms of strength and continuously 'on meta' for many recent seasons have not been noticed by Garena and designed newer skins over the past year. And those are the cards below.
>> MORE: Discover the existing Black God and Guardian God in Mobile Alliance
General Kriknak
Kriknak is a very strong general, especially in countering the dominant cards of the Jungle of Lien Quan Mobile. This is a card that is used continuously at ranks from Master and above, especially when meeting Nakroth or other flying opponents.
Possessing the advantage of magic damage, the target only needs to move the error to be captured by Kriknak. However, for more than a year, the guy has not been able to debut a new outfit, is it because his appearance is not as good as other "colleagues"?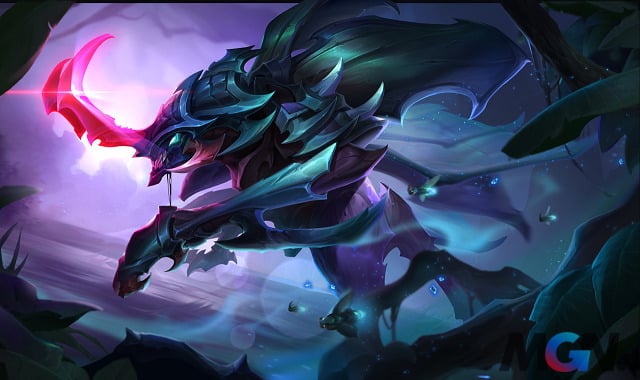 General Ryoma
Ryoma is a strong champion, that's what players should and must recognize. The proof is that he was chosen by many Top Masters to 'choose to send gold' because it was a match against the monster Florentino. Ryoma's strength is extremely high damage and virtual variability combined with Flash to create beautiful 'highlight' phases.
But ironically, the last time Ryoma released the skin was the Mission Book season 36. Since then, it has been completely ignored by Garena's design team.
General Liliana
A lot of 'sisters' of Liliana like Ilumia or Lauriel, Veres, … all have new skins in this 2023. Compared to strength, Liliana is no less than anyone, even a hot pick in the Mid lane with high comprehensiveness, strong damage and virtual skill set.
However, it is possible that because there are 2 types of combat as well as complex moves, the game maker is very "lazy" to design this girl a new outfit.
The latest and most interesting information about Arena of valor will be continuously updated and reported by MGN.vn every day. Follow us often so you don't miss out!