One of the most beautiful SSS skins in Lien Quan Mobile will be back soon. Nothing but the Tel'Annas Tan Nien Guardian costume.
According to Lien Quan Mobile's custom, every year, a Limited skin will be born and Garena also rotates back (there are still some exceptional but insignificant skins). And coming soon, the Tel'Annas girl with skin New Year Guardians will 'comeback' with players since its first launch in February last year.
>> MORE: Lien Quan Mobile: What beautiful skins does the 'talented boy and girl' duo Tulen – Tel'Annas have?
This is really a great opportunity for 'main Tel'Annas' because Tan Nien Ve Than is a costume with an extremely majestic appearance. Who knows, owning this skin at the beginning of the year will bring luck to players for the next year?
To help Grandmasters think and consider before buying skins, here are some pictures of the appearance and skill effects of Tel'Annas Tan Nien Ve Than:
Appearence
Skill Effect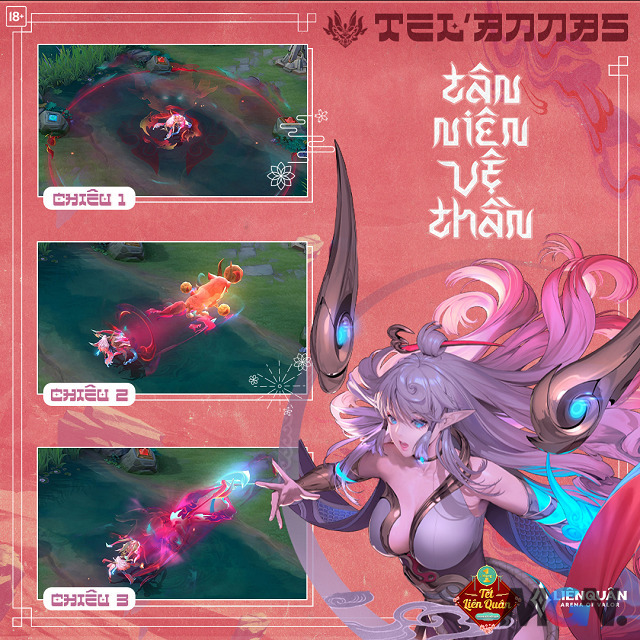 The value to own Tel'Annas in the first batch is commented by many people as "easy to breathe" when it only ranges from 2k-3k Quan Huy. There are people who are luckier, about 1k Quan Huy, but there are also people over 4k5 Quan Huy who are successful. Accordingly, the amount of Quan Huy to spend will depend on the dignity of each person.
The exact return date of Tel'Annas Tan Nien Ve Than is unknown, but according to many reputable sources, she will be given a 'comeback' by Garena in the next few days. So, gamers, get ready the necessary amount of Quan Huy and join the purchase as soon as it's open for sale!
Finally, don't forget to follow MGN.vn regularly to update the latest news and interesting content around famous games at home and abroad!