For the second time coming to ASCI 2023, MBE has grown significantly in many aspects and had his first victory against a representative from Japan.
With experience accumulated after 2 VCS ​​seasons, MBE brings to ASCI 2023 a completely new look with boldness, maturity and "cooler heads" with more methodical tactics. Therefore, MBE quickly had a favorable first game and had an "ace" victory over the Japanese opponent.
MBE began to try a more slow strategy, not as aggressive as before and chose the mid-game period to use target fights as "explosion points" to create a snow-ball position against an opponent that could be said to be much younger.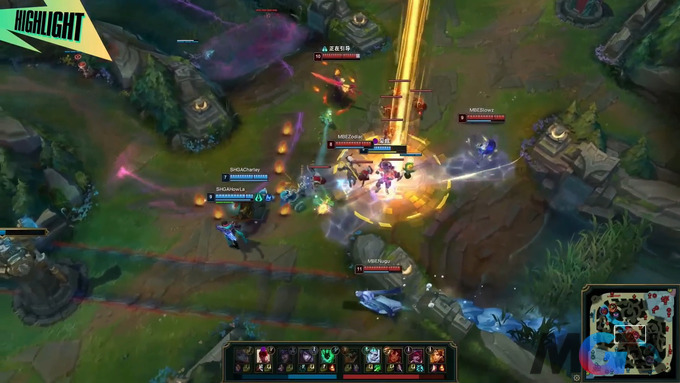 It only took MBE 25 minutes to defeat the youth team from Japan with an impressive kill ratio of 15-2 and a split bamboo fighting stance, a perfect start for MBE in this comeback of MBE at the youth tournament. Asia.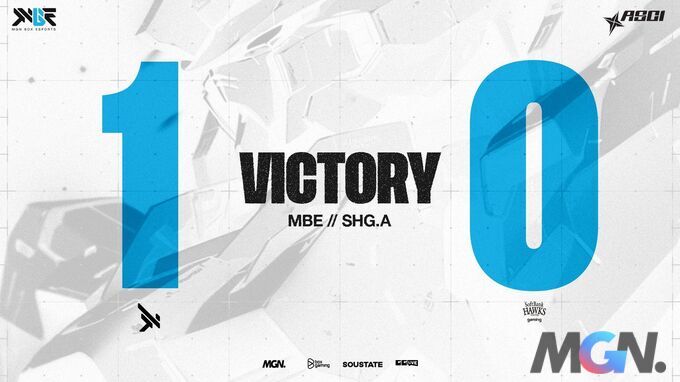 Despite having a good start with an easy victory over SHG.A – Representative of Japan, MAX – China's No. 1 youth team is a "monster" that is too difficult for MBE to play.
Against a strong team, MBE realized that their sleeping style of play could not stop them when MAX took the initiative to attack early. Even though MBE didn't lose that early fight, MAX still dominated most of the rest of the game with a very strong and fast fighting style. 14 minutes – 16 lives – 12k money difference – too terrible.
It must be known that the competitiveness and general level of LDL is very high compared to young teams around the world and this failure of MBE is just a necessary learning experience for future development. And we will continue to hope for MBE in the next matches at ASCI 2023.