The end of these two characters comes after the character Ash Ketchum fulfills his dream of "becoming the best, like no other" and becoming the world's top coach.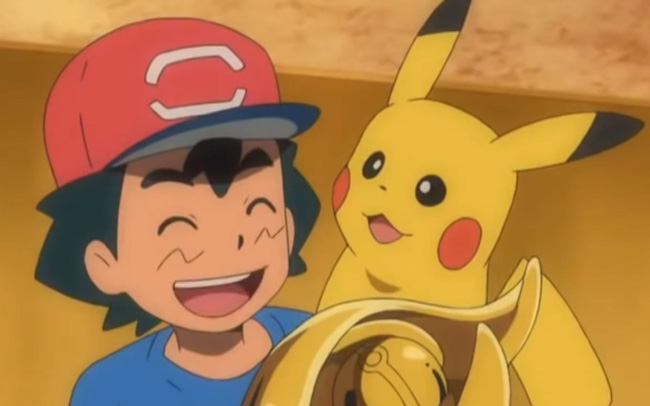 The new show, which will launch worldwide in 2023 after "Pokémon Ultimate Journeys: The Series" ends, will follow protagonists Riko and Roy, and introduce the starter Pokémon Paldea Sprigatito. , Fuecoco and Quaxly.
"Pokémon Ultimate Journeys: The Series" will end with 11 special episodes, starting January 13, celebrating Ash's long journey to become the top trainer in the Pokémon world. Upcoming episodes will feature fan-favorite characters and let viewers know what the future holds for Ash and Pikachu. Some of the returning familiar faces revealed in the new trailer are Brock, Misty, Gary, Team Rocket, and some of Ash's most famous Pokémon.
A collection of special episodes will be released to celebrate Ash and Pikachu's adventures together. The show's producers said they will "provide a glimpse into the possible future" for Ash, but will be the "final chapter" for the pair.
The producers say the next series will "represent everything fans love about Pokemon animation, including action, adventure, friendship, and Pokemon."
Taito Okiura, Vice President of Marketing for The Pokémon Company International, said: "Ash Ketchum's determination and perseverance to achieve his goal of becoming the World's Top Pokémon Trainer over the course of 25 seasons shows it. what is the meaning. The best thing about being a Coach."
"We can't wait to celebrate this moment with Pokémon fans as the latest season of 'Pokémon Ultimate Journeys: The Series' and the episode defining this adventure will air worldwide next year. . . This is a season fans won't want to miss!"
Sarah Natochenny said she has had "an extraordinary privilege" of voicing the English version of Ketchum and other characters since 2006.
"No matter what happens after his final chapter, he will live forever in the hearts of generations to come," she wrote on Twitter. "I'll keep him present for all of us no matter what." feasible plans".
The TV series followed along with dozens of video games, including the mobile game Pokemon GO, which used augmented reality to allow users to "catch" Pokemon indoors and on the street.
Original post: https://gamek.vn/ash-ketchum-va-pikachu-roi-pokemon-sau-25-nam-178221217132215613.chn
Original Post: https://otakugo.net/ash-ketchum-va-pikachu-roi-pokemon-sau-25-nam-117688.og
Website: https://otakugo.net/