After 4 successful episodes, Spy x Family continues to conquer anime fans in the spring of 2022 with an excellent 5th episode. Many viewers even voted that this is the best episode since Spy x Family came out. Many viewers also praised that Spy x Family volume 5 was even better than the original manga. So what has created the success of this episode, let's discover together!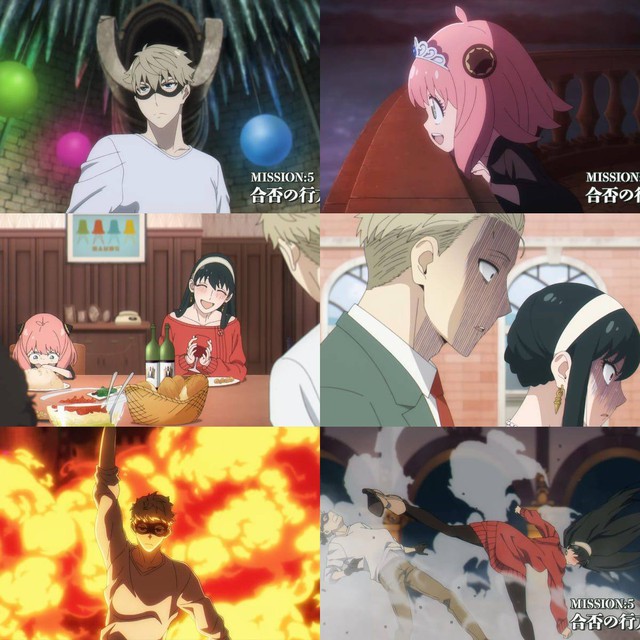 A funny story and a humane ending
Spy x Family episode 5 gives the audience an authentic anime party. We witnessed the joy of the Forger family celebrating when their daughter Anya officially entered the prestigious Eden school. All were immersed in the game to rescue Princess Anya that was created by the legendary Loid spy father.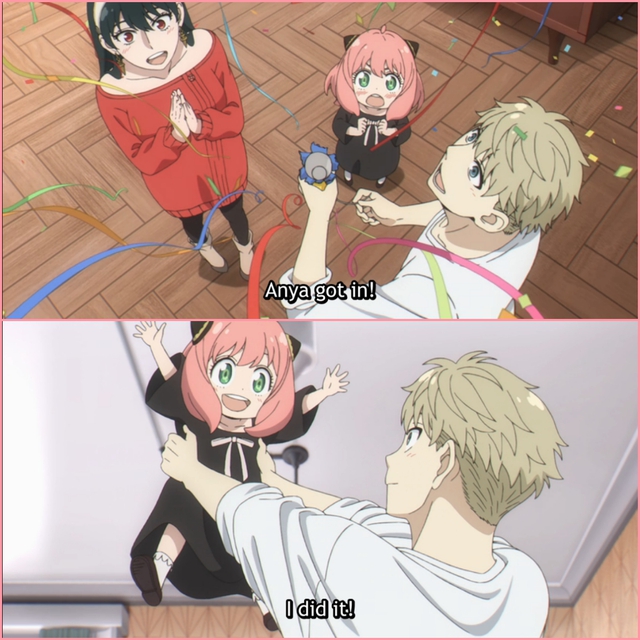 Not only stopping at the funny details, the 5th episode also brings a deep ending. The moment Anya thanks Loid and the spy father's shoulder hug and compliments his daughter will certainly take away many tears from the audience. Hilarious throughout the episode and the final scene is the bass note needed to make a great episode 5 of Spy x Family.
The visuals are more impressive than the original manga
If you've ever read the original Spy x Family manga, volume 5 will surely surprise us. From the character creation to the sound, the visuals and the action scenes were praised by fans as "better than the original manga".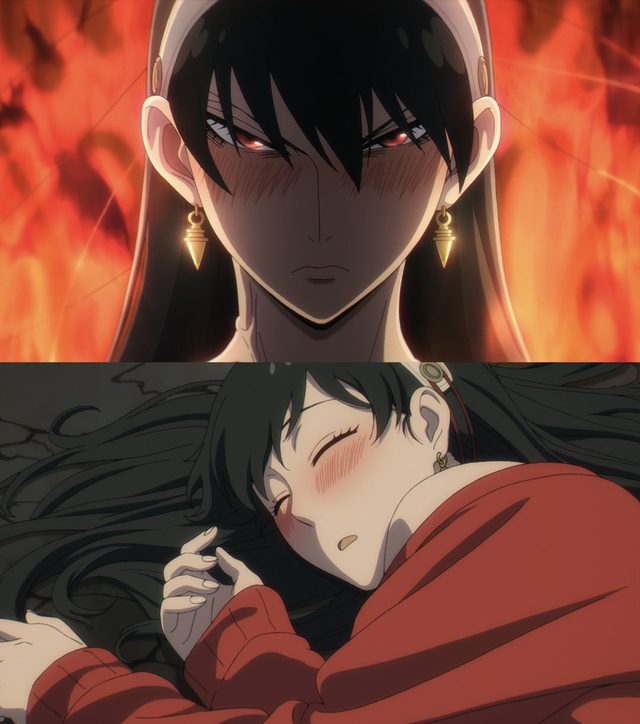 Besides Loid, although he rarely appeared in this episode, his wife Yor also left a deep impression on the audience. She is full of mystery when she transforms herself into the ultimate witch, challenging anyone who dares to touch Anya. Even a super spy like Loid couldn't block the killer wife's attacks. Then, the fans had to scream when Yor suddenly got drunk and fainted right in front of Loid, creating a beautiful moment of this killer wife.
Princess Anya is still so beautiful and cute
It can be said that in the trio of main characters of the spy family, Anya's image is the most invested. In this episode 5, the little girl no longer shows too many images dubbed the "holy meme" but instead is a whiny daughter asking her father to play a game to rescue the princess and shedding tears when she thanks Loid. for giving me a true family and a happy life.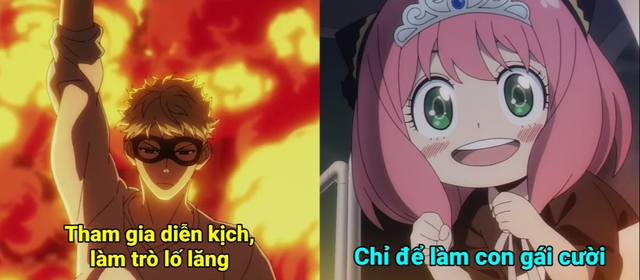 Currently, the phrase Spy x Family is being searched on social networking sites and becomes a hot topic of discussion. With the current success, it is difficult for an anime to surpass Spy x Family on the spring 2022 rankings. What do you think about episode 5 of Spy x Family, please leave your comments!
https://gamek.vn/xuat-sac-hon-ca-manga-goc-tap-phim-thu-5-cua-spy-x-family-duoc-cac-fan-ca-ngoi-khong-ngot-20220509161308895.chn