Used to be a "former king" with aura in the past, but recently, Team Flash has disappointed fans by its "downhill" performance.
Currently, the Spring 2023 DTDV is gradually coming to an end, and the brightest candidates for the Shield of Fame are also gradually appearing. However, the series of "horses" disappointed fans because the performance was judged to be "downhill without brakes". Specifically, entering the tournament with a fiery spirit with a line-up full of rookie faces, clean of "gods" but "orange lightning" achieved results that were not as expected.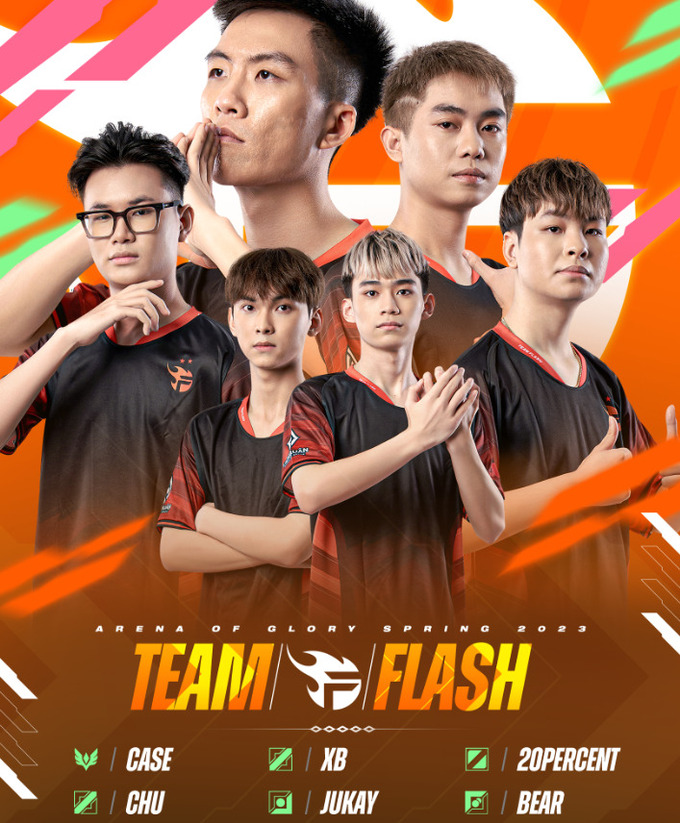 See also: Ara left Team Flash, helping MDH "surpass" the old team: Yes, don't keep, lose, don't find
The culmination must be the second leg of the Spring Split of 2023, Team Flash received 8 consecutive defeats. For the first time in history, this Lien Quan Mobile team reached the "bottom" of the rankings week by week and was in danger of relegation. After a series of unprecedented dark days, Team Flash had a little light of hope when winning a rare victory, cutting off 8 consecutive defeats.
Before the incident, "hard fan" of Team Flash, BLV Anh Dung, excitedly posted on his personal page, expressing his feelings when witnessing this rare victory of "orange lightning". In which, the male BLV performed the uniform of the Lien Quan Mobile team. Worth mentioning, attaching a picture, he shared the status line: "In 2019 when I went out wearing a Team Flash shirt, people praised me for being cool. In 2023, wearing a Team Flash shirt on the street, people praised me for being brave. On the occasion of the day. Team Flash ends a streak of 8 consecutive losses.
As soon as it was published, this series of moments of BLV Anh Dung has received special attention from a large audience. Along with that, perhaps, his mood is also the general mood of "orange lightning" fans. However, besides the joy, this celebration is probably too early when Team Flash will have a long time to regain its past glory. Especially when the 2023 Spring Split has come to an end and the "orange lightning" will almost no longer hope for any achievements of this season.