The combination of OK Bank and Brion accidentally became an inspiration for the gaming community to spam the team with a funny new name.
Team Brion has recently officially received funding from OK Savings Bank, which means that they have to change their name accordingly in the same way that Nongshim Redforce or Hanwha Life had to do before. However, in Brion's case, it received special attention because when the sponsor and the team put their names together, it accidentally formed the "OK BRO" abbreviation.
This coincidence has created interesting emotions for the world LoL community. Because "ok bro" is a common answer used by young people in daily life. So when hearing this name, many people quickly responded and continuously spammed the posts of the recruitment with the new name OK BRO.
Under the comments section, the online community commented on this unique name: "This is the most positive news I've heard today", "OK BRO GIGACHAD", "So there is another team more for us to support", "They are definitely the team with the best and most memorable names, congratulations"…
This information then spread to Vietnam and of course everyone had to laugh at this impressive name.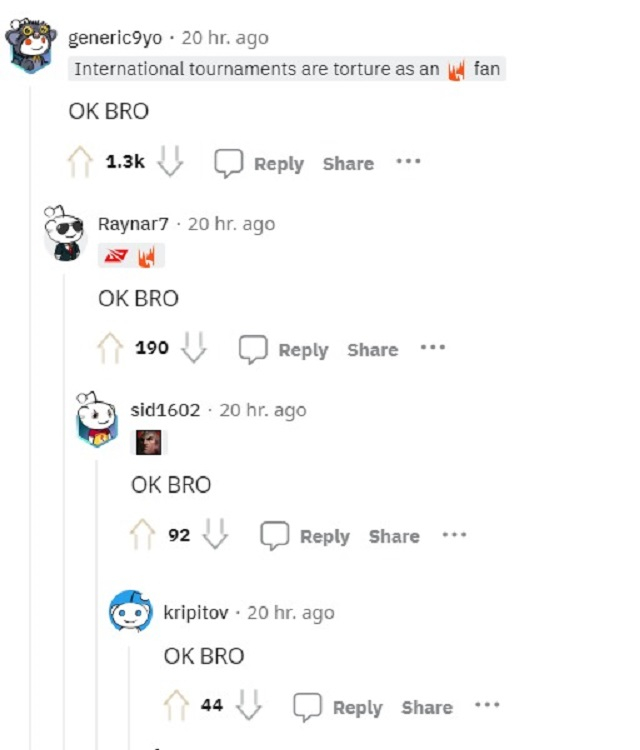 Looking back on Brion's journey, it can be said that they did not have a high record in the LCK but so far have been noticed because of their name. Moreover, in the lineup, there is also a player who can unify the chat channel at the Vietnam League of Legends channel. This is something that not every player can do, even Faker. With this solid backing, fans of the team hope that OK BRO will have a more brilliant tournament next season.
Photo: Synthesis