Kafka has officially debuted in Honkai Star Rail and in this article, MGN will suggest you the best way to build her.
So finally, Honkai Star Rail 1.2 has officially entered the second half of the version. With that, the banner of Kafka, one of the most anticipated characters, is out and now players can have a chance to get her through the character banner.
Since before it was officially introduced, Kafka has been determined by many gamers to own the gameplay with the DOT lineup. This is one of the very new lineups in Honkai Star Rail because there are not many characters serving this gameplay.
So, how should gamers build Kafka to achieve the best combat efficiency in Honkai Star Rail? Let's find out with MGN right in this article.
1. Traces of Kafka in Honkai Star Rail
Kafka's Taunt Set will revolve around the ability to deal Lightning damage, activate the Electric Shock effect, and at the same time detonate all other Continuous Damage on enemies. Because of this, you can understand that Kafka will act as a character that activates various types of damage on enemies rather than the main damage character.
Because Kafka's Trace has only Combat Skill as a skill that activates all types of Sustained Damage on enemies, so this will be the most important Trait that gamers need to prioritize.
For Combat Skills and Natural Talents, these are two Traces that allow Kafka to mark the enemy with the Electric Shock effect so its priority will be lower than that of War Skill.
From there, we will have the order of priority to upgrade the Trace as follows: Combat Skill > Ultimate Skill > Thien Phu > Normal Attack.
2. Kafka roster for patch 1.2
Because being a character can trigger multiple types of sustained damage on enemies, Kafka's teammates should be characters capable of generating strong sustained damage.
In the current version of Honkai Star Rail 1.2, there are not many characters for players to complete their DOT lineup. In the short term, gamers can take advantage of available characters like Sampo or Serval to pair with Kafka.
In addition, Luka is also a character that is considered to have great potential to go with Kafka as this character's playstyle will support Weakness Break and provide the effect of increasing Unique Damage. Aim up.
You need to keep in mind that Kafka will be a character that always needs to use Skill Points so her squad should be assured that Kafka will always be able to use her Skill at every turn.
Also, because Kafka will trigger her sustained Damage every time it's her turn, the more turns she gets in a round the better for the player.
However, because the amount of Maintenance Damage the enemy receives will be calculated according to the active character's stats at the time of applying the seal and not as a direct source of damage, so the stat increase buffs are Time or damage-increasing buffs will have no effect on Sustained Damage.
From these factors, we will be able to conclude that the best lineup for Kafka currently in Honkai Star Rail 1.2 will include:
– Kafka
– Sampo/Edge
– Luka
– Asta/Healer if necessary
3. Light Hat for Kafka in Honkai Star Rail 1.2
In Honkai Star Rail 1.2, Kafka will have the following Light Cone options:
Light Hat
Rarity
How to receive
Just waiting
5 sao
Gacha
In the Name of the World
5 sao
– Gacha
– Redeem from Starlight Shop
Extended Symbols
4 sao
– Gacha
– Redeem from Lobby Shop
Prey's Eyesight
4 sao
Gacha
Stillness
3 sao
Gacha
4. Relics for Kafka in Honkai Star Rail 1.2
In the current Honkai Star Rail 1.2, there are two sets of Relics that are rated to work well on Kafka. The first set is the Sizzling Thunder Band, which increases Kafka's Lightning damage every time it's his turn. The second set is the Meteor Bandit set that increases her Breakthrough Attack in case you do not have the conditions to own the Band set with nice stats.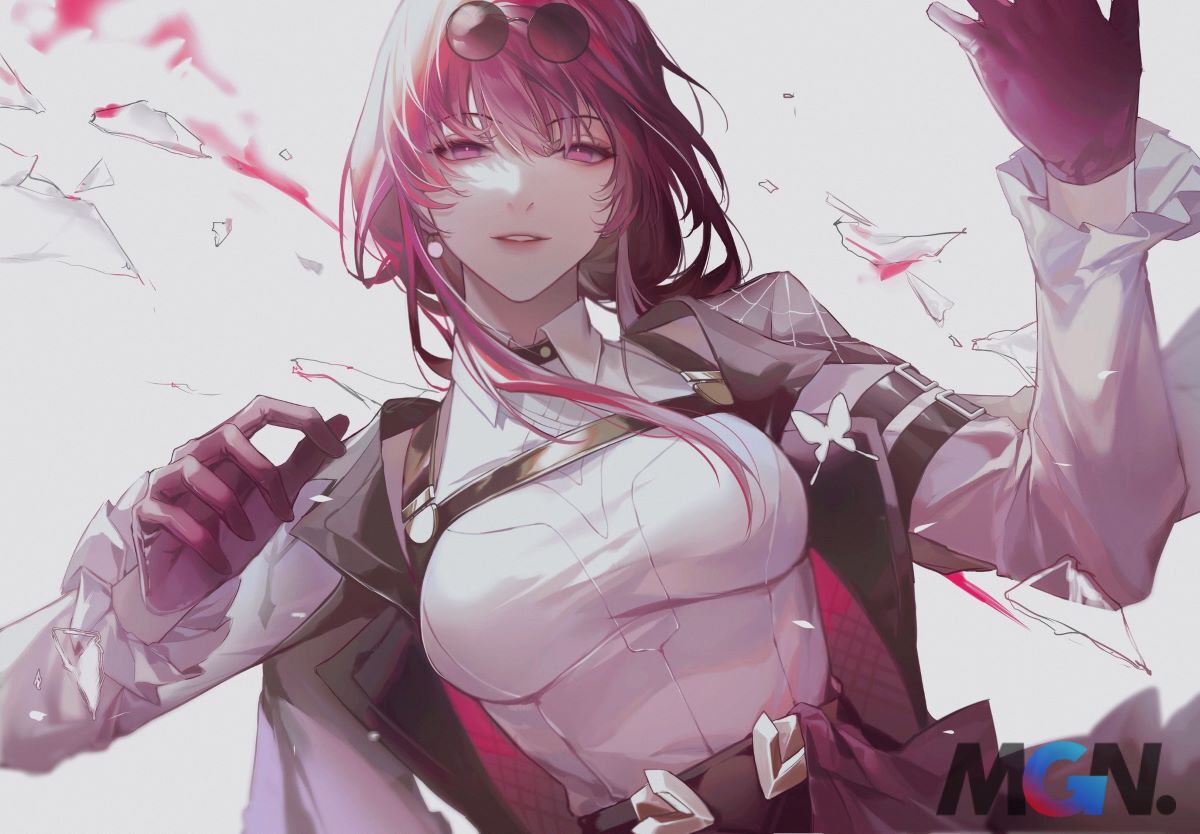 As for the Surface Accessory, Talia – Kingdom of Thieves would be the recommended Area set for Kafka as it increases the character's Smash Attack quite a bit but you'll need to boost Kafka's Speed ​​a lot to benefit entirely from this set of Aspects.
The main suggested stats for Kafka's Relic will be as follows:
– Hat: HP
– Gloves: Attack
– Body: Attack/Strike Rate
– Legs: Speed/Attack
– Orb of Aspect: Increases Lightning/Attack Damage
– Link Chain: Slash Attack
>> MORE: Honkai Star Rail: What is DOT and how to play DOT in version 1.2
Sub-indicators to keep in mind include:
– Smash Attack
– Speed
– Rate of Violence
– Attack
Don't forget to follow MGN.vn for more latest information about Honkai Star Rail!