After Daim said goodbye to his playing career, it was undeniable that Box Gaming could no longer maintain its form as a formidable "war horse" at the 2023 Spring Split.
Recently, the Spring 2023 DTDV took place and received special attention from many netizens. In which, besides the intense and fiery battles to find the owner of the Shield of Fame, this season is also considered to witness an unprecedented transition between generations when a series of players died. Retired people like ADC, Dat Koi, Daim,…
While Yiwei and ProE have both re-appeared with "blockbuster" contracts with TDT, the remaining names have remained silent without any response. In particular, in the case of BOX Gaming, it is undeniable that the black-orange team was unable to maintain its inherent performance and constantly faced "red alarm".
Once the Lien Quan Mobile team reached the top 3 finals of the Spring Split of 2023 and led the rankings for many weeks, this season, BOX Gaming has been knocked down by many names that are rated as weaker than 6. Thus, the way to keep the achievement intact will be too far for this Lien Quan Mobile team.
Recently, along with the performance that is considered "downhill without brakes", Daim's recent statement has attracted the attention of the public. Specifically, when witnessing BOX Gaming "losing painfully" to the opponent, Daim affirmed that if he was still in the shirt of BOX Gaming, his team would not lose like this. Daim affirmed: "If you beat me, I'm sure BOX Gaming will lose like this".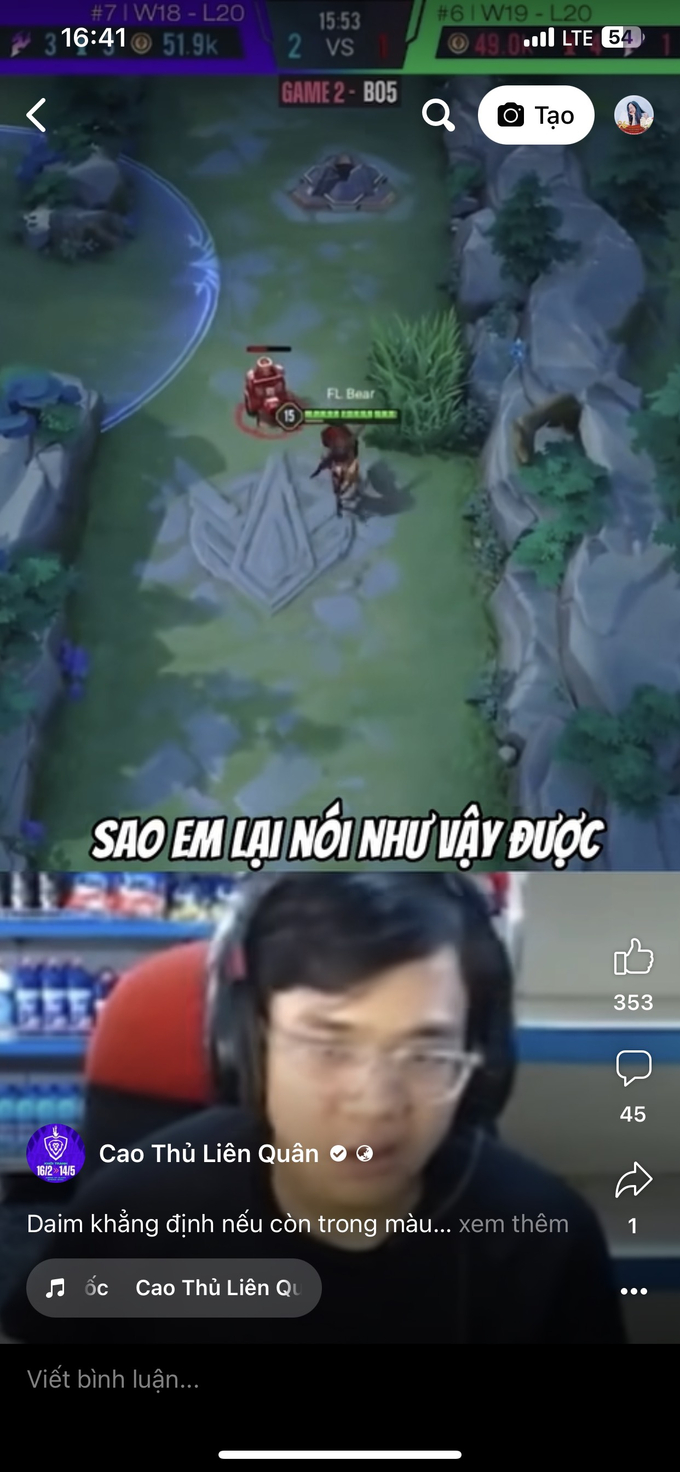 Currently, Daim's statement has received special attention from many netizens. In particular, although there are mixed opinions regarding this name, it is undeniable that Daim has played a significant role as the "pillar" of BOX Gaming, helping this Lien Quan Mobile team to rise. rank on the area map.