Recently, the moment that Dat Koi posted has received the attention of the audience because of the interesting and lovely moment of the "future player".
Although he said goodbye to his professional career, every move of former player Dat Koi still received special attention from the audience. Until recently, on his personal page, he made a move that made people "stand still".
Specifically, on his personal page, Dat Koi shared a video of a boy who, although he still posted a snack, had a moment when playing the game Lien Quan Mobile "didn't miss any". Attaching a picture, Dat Koi also shared the status line: "Porridge didn't drop a spoon, but Elsu didn't miss a piece". Not to mention, below the article, he also left a review comment: "Reflexes with extremely sharp handling, every crime he is still eating. Wait a few years, he will bomb the Endless Plains for you to see. ".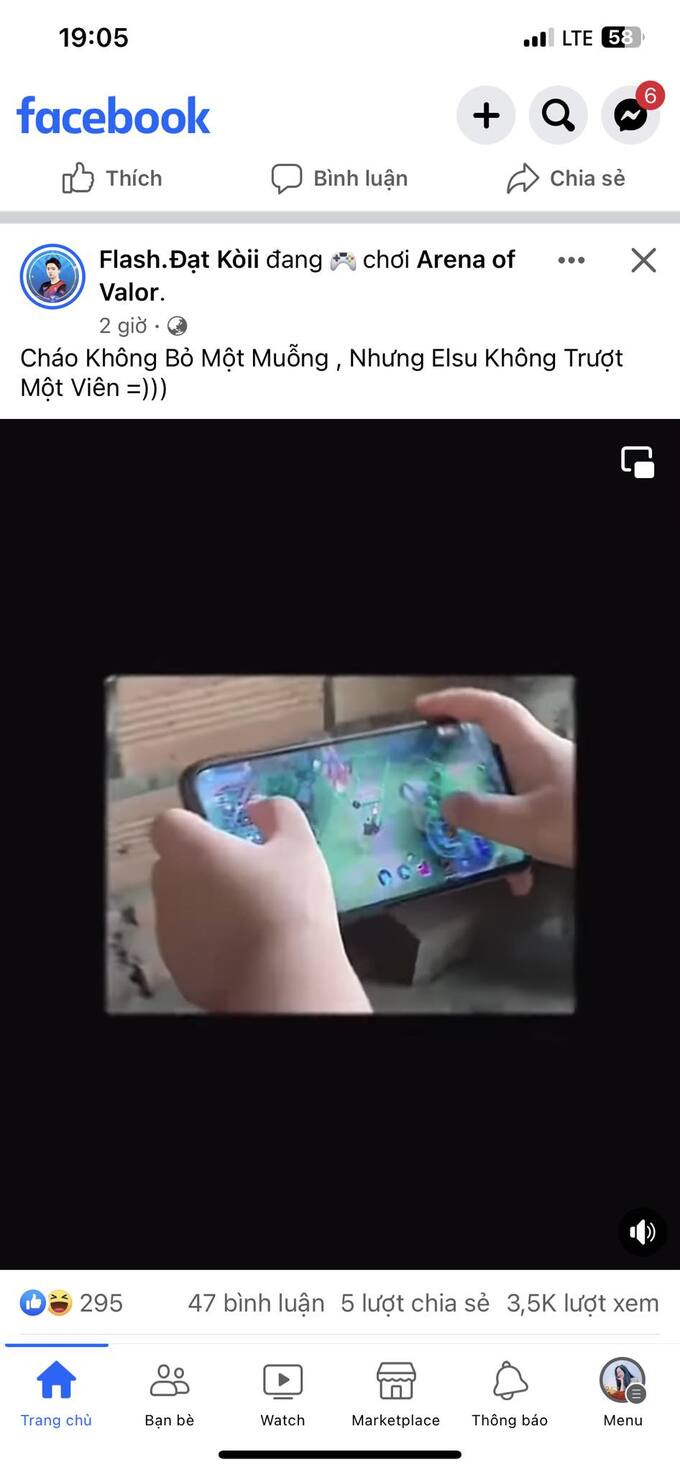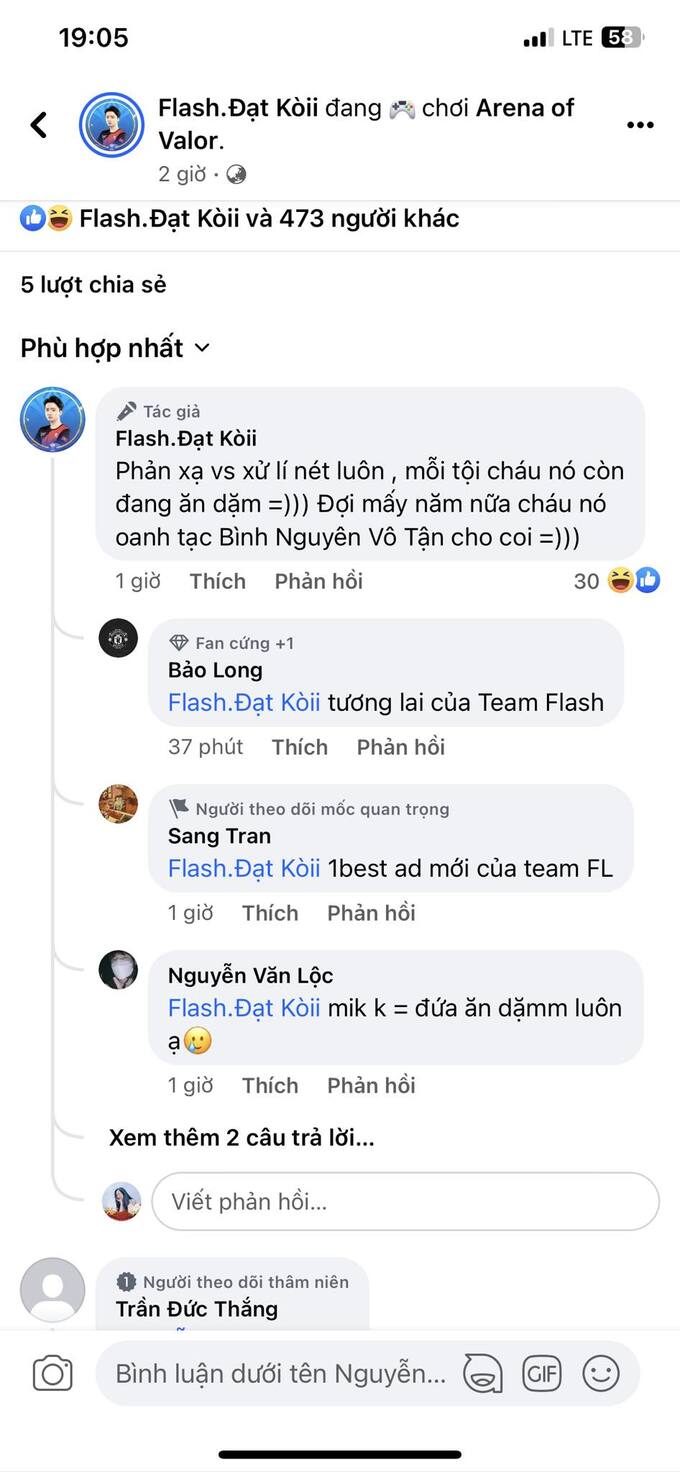 As for Dat Koi, although he is no longer playing, his every move makes the public care and remember with the peak period of sticking with Team Flash. At the same time, although there was a move to "rebuild the kingdom" with a series of young players, Team Flash was evaluated as "downhill without brakes". In particular, for the first time in history, the "former king" Team Flash had to compete in the qualifying round to retain the ticket for Winter 2023.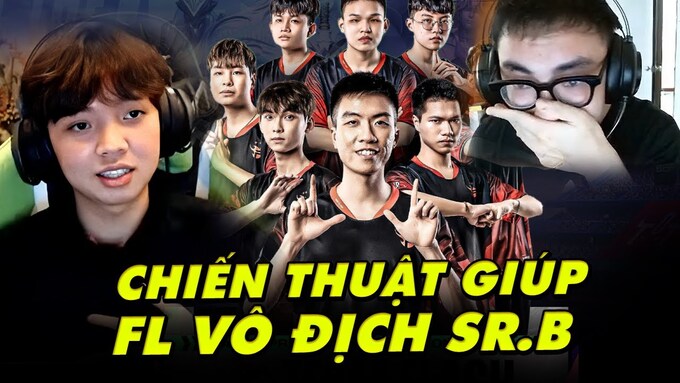 Currently, in the line up of Team Flash, the once-popular "goddess" series only XB leads the juniors. However, it is undeniable that the dedication of Dat Koi and his teammates in the past, creating a brilliant aura that is hard for anyone to overcome as well as difficult for future generations to find.