Despite not having a good start, Dat Villa's PUBG Mobile team still received great news when they got the first top 1 at PMPL VN Fall 2023.
Referring to the name Dat Villa, this is not a strange face on social networks, especially those who use the Tik Tok platform. He is a content creator known for his fairy-tale love story with his Indonesian girlfriend. Recently, this guy attracted attention when he decided to enter a new game segment by establishing a PUBG Mobile team called Villa Gaming.
The remarkable thing of the Villa Gaming team is that despite being newly established, it has participated in the competition in the most professional arena in Vietnam, which is PMPL VN Fall 2023. Team members include DatVilla – CAPTAINT – KILLIAN – SEV7N – TIEPBIN.
Assessing the common ground, it can be said that this is a strange squad, without much professional playing experience. That's why fans of PUBG Mobile think that this team's participation is simply an experience, all to rub and practice skills, not to win.
Inexperienced should spend the first week of PMPL VN Fall 2023, Dat Villa team is near the bottom of the table 15/16 teams. But recently, this team suddenly won the top 1 in the last match, surprising many people, even considering it a shocking news. Previously, the team's achievements were not too impressive, but with this victory, fans can completely believe that the team will have a change, many wishes and encouragements have been sent to the whole team.
Despite winning good results, on his personal page, Dat Villa did not share too much about the tournament other than posting interesting behind-the-scenes clips with his brothers. He also revealed the moment when he offered a generous award to the members if the desired goal was achieved.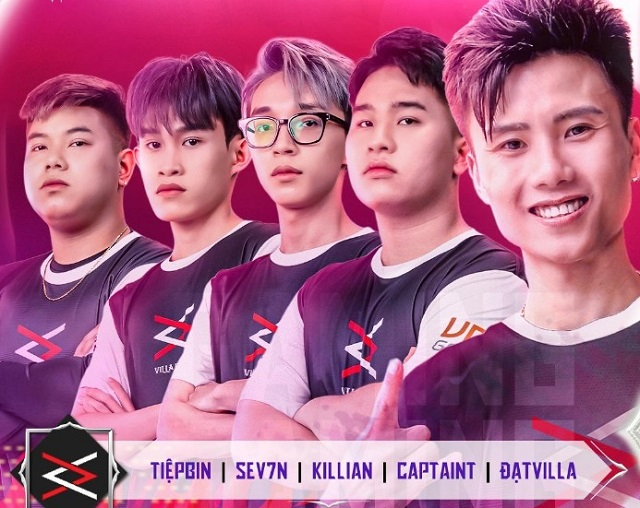 It is known that currently according to the top 5 rankings of the tournament are D'Xavier, V Gaming, BN United, ROY Esports, Box Gaming respectively. It is known that this result can still be changed if the top teams below break through.
Photo: Synthesis