GODS is a great musical work that was just released to welcome the World Championship of League of Legends, but for some reason it was severely criticized!
The biggest spiritual dish of the League of Legends gaming community each World Championship is not only the dramatic fights of famous teams around the world but also the musical products welcoming the tournament. This. Once a year, Riot Games brings extremely impressive theme songs for the tournament, the nickname 'music company' also comes from this.
This year too, the song represents CKTG called GODS performed by K-pop's gen4 girl group NewJeans. However, fans were not very satisfied with this song. Therefore, a top list was created to vote for the best songs on Twitter, and most gamers agree that to be called the legendary song of Worlds, only Legends Never Die and Rise are worthy enough. worth!
Why is GODS so criticized?
GODS Immediately after its release, it immediately became a controversial topic among the League of Legends gaming community. Many players shared that except for Deft's meaningful MV about a fairy tale, the music and performers were not enough to satisfy them. Perhaps, NewJeans is still a relatively young name in the music industry of K-pop in general and the world in particular, so they do not have enough experience to perform a groundbreaking and tragic song like GODs.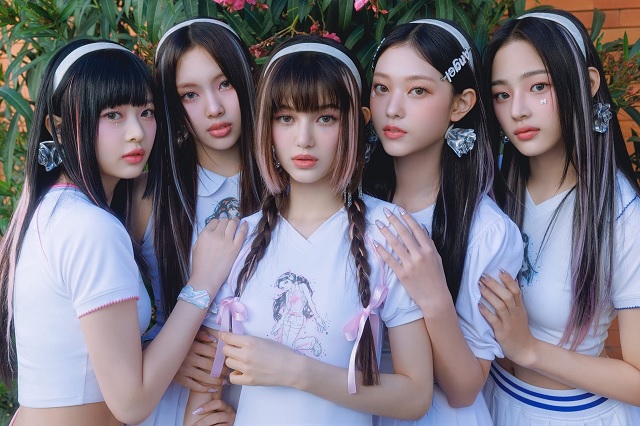 Previously, Riot also caused controversy when using K-pop music to make a performance song for Worlds. However, after K/DA went on air and the professionalism of the singers performing the song made viewers gasp and rethink their choice, and so, K/ DA has quickly become one of the most loved songs.
SEE MORE: League of Legends: EGO expressed repentance and decided to work as a worker to pay off his debt
Come back to GODS, This song isn't bad, but compared to Rise and Legends Never Die, it's hard to beat because of its attractiveness and 'competition' as a major tournament theme song. is really far behind. And perhaps, choosing NewJeans to perform this song is just one of Riot Games' forms of 'business' when it wants to receive a response from the K-pop fan community as well as the mass audience worldwide. world. Therefore, GODs cannot satisfy the gaming community but can satisfy the non-fan community. And instead of being limited to just letting the community League of Legends If you like it, of course Riot will still want to reach more user files (like the Korean entertainment industry, for example).
Therefore, this may be the worst song, but what it brings to Riot Games is not small, proof of that is the huge number of views it brings after 24 hours and dozens of benefits. other.
Don't forget to follow MGN.vn to update more new information about League of Legends guys!