Because of some strict censorship guidelines, China can only play their own version of Minecraft.
Minecraft is a world famous sandbox game and is available in most countries. Players can download Java or Bedrock Edition and enjoy it anywhere. However, China is a country with a completely different Minecraft experience. They have their own 'Chinese Version' instead of traditional Java or Bedrock.
Everything you need to know about Minecraft China Edition
Why does China have a special edition?
China has enacted a number of rules and regulations across the country, mainly to prevent children's game addiction, player-player interactions, and many other privacy laws. Because the original Minecraft does not meet the above conditions, Mojang cannot release the game in the country of billions of people.
In 2017, the Swedish game company partnered with NetEase, a Chinese internet technology company. Finally, they released a special version for the country with unique features that comply with the restrictions imposed by the government.
>> MORE: [HOT] One of Minecraft's most popular servers is down after 10 years
The Chinese version is completely free
The Java and Bedrock versions require the player to pay. But the Chinese version is completely free to cater to the user base here. Players can login with their Chinese ID and download.
This version is released for free to attract as many players as possible from a market that Mojang has not exploited in the past 6 years.
Some limitations in the Chinese version
– A Chinese citizen ID is required to play Minecraft China Edition.
– Minecraft China Edition will try to verify the copy of the game and its location to prevent foreign users from playing.
– The interface will be locked to Simplified Chinese without the ability to change the language.
– Text content in the game is strictly censored, including chat, books and brushes, writing books, beacons, command blocks, renamed items, and mobs.
– Moderation also applies to any text in the launcher, such as community posts, content comments, private messages, etc.
– The curfew for young players (under 18) is from 10pm to 8am.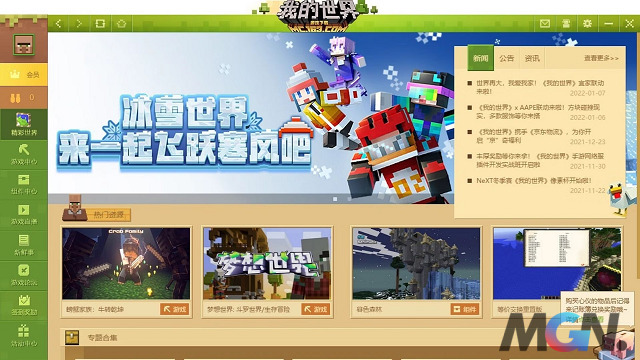 Don't forget to follow MGN.vn regularly to update the most interesting and new content about Minecraft!