Let's take a look back and find out why these Hero Cores had such a high win rate in the last 8 World Championships!
As a way of looking back at the recently ended DTCL Worlds and learning from the experience of the players, MGN.vn will take a look at the 3 Hero Cores with the highest pick and entry rates in this tournament.
#3. Vi – Unparalleled Potential
Number of times selected: 10.
Top 4: 60% – Top 1: 4.5%
Unparalleled Potential is the ideal Core for the purpose of accumulating winning streaks and helping Vi become a real 'boxer'. The player receives a Vi, if taking damage or dealing damage, the strongest Vi will gain 3% AD, 3% AP, Armor and Magic Resist, stacking up to 25 times.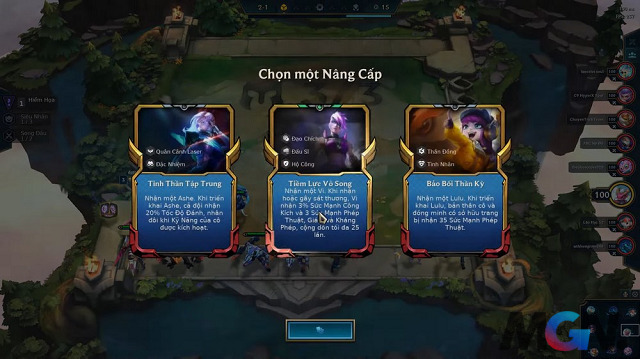 >> MORE: DTCL: The official name of season 9 has been revealed – Runterra Reforged
#2. Aurelion Sol – Extinction
Number of times selected: 10.
Top 4: 40% – Top 1: 4.9%
The above figures are enough to prove that, Extinction Once selected, you will have to win. When possessing this Core, the player receives an AureSol. AureSol gains 15 AP and the Meteor from the skill will also be larger.
#first. Samira – Likes to Show
Number of times selected: 11.
Top 4: 72% – Top 1: 3.64%
With Core Likes to Show, the player will receive a Samira, and also increase damage by 30%. When Samira kills an enemy champion, restores 35% of his maximum mana. From there, it brings a formidable carry ability and can discharge damage continuously.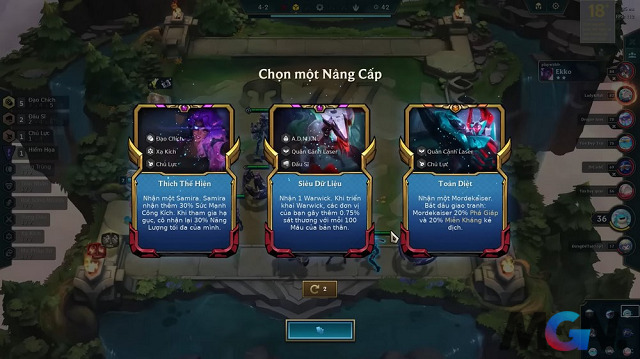 Finally, in order not to miss the hottest and latest content about DTCL, don't forget to follow MGN.vn regularly!