The season 9 DTCL meta is becoming more and more flexible when there are dozens of powerful gameplays springing up like mushrooms, the Rek'sai Gladiator Carry lineup is one of them.
Version 13.15 landed with a lot of new and powerful choices, giving gamers dozens of interesting and effective choices. Today, let's MGN.vn Find out more about a super annoying lesson plan in the current period, which is the combination of the three elements Sejuani, Bel'veth and the main Rek'sai!
The Freljord has long been a notorious race in TFT, providing the generals with abundant and great power, helping the main cards to minimize the magic resistance received, giving the squad many advantages. . This time, Freljord Back with the main carry card, Rek'sai, created the Rek'sai Freljord fever that stirred up the TFT meta in recent days. This lesson plan has been heavily spammed by Dishsoap and its effectiveness is undisputed.
First, about Legends, to quickly earn the Dance of Death for Rek'sai, you should choose legends Ornn, this is an extremely powerful equipment for this general. Or not, to store more health for the Gladiators, choose the legendary Vladimir. If you need to draw delicious things, then there is no better choice than TF.
SEE ALSO: DTCL: Top 3 lineups if you want to put the "female generals" as powerful mainstays
Early game, def by Void Gladiator or Gladiator and Challenger or Marksman. If you go to Samira or Jhin, please let me have a pawn Rek'sai. Combined with tanks like Renekton, Cho'gath in the frontline, we will have a pretty good start.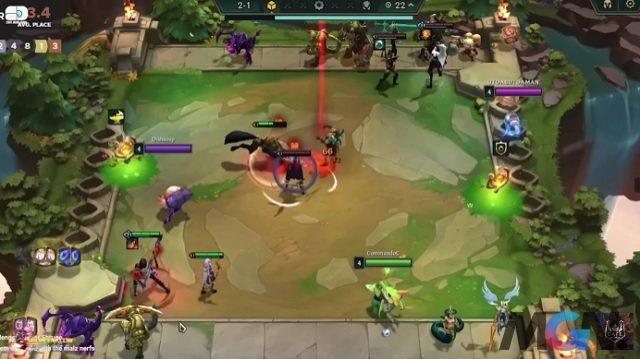 At 3.5 if there are many Rek'sai Or if you have more gold, then go to level 7. If not, get Rek'sai 2 stars and def HP and then go to 7 in 4.1, start attaching items to Rek'sai and slowroll to roll to earn 3 Star Rek'sai. If you can get out of Sejuani, clamp Sejua and leave Renekton.
Finally at level 9, get Bel'Veth, Heimerdinder, Ryze clamps into the squad to complete the 'line up'.
Rek'sai formation helps Dishsoap 'turn chaos' in the promotion chain of TFT
Rek'sai's items will be Infinity Sword, Colossal Power, Dance of Death
Sejuani Equip: Chain of Atonement, Lightning Crossbow, Armor of Thorns
Equip Bel'Veth: Rage Blade, Giant Slayer,
Equip Ryze: Statikk Điện Electric Knife
Learn how Dishsoap 'suicide' with this Rek'sai lineup
Don't forget to follow MGN.vn to update more new information about DTCL you guys!