DTCL gamers were not surprised when they heard the news that the estranged card continued to appear in seasons 9 and 10.
Rammus can be considered a "stepchild" general of the game Arena of Truth (DTCL) before season 8 comes out. The reason is because in many consecutive seasons, Riot did not give Rammus the opportunity to appear. Not only that, Riot Mortdog – The project director of DTCL at Riot Games has repeatedly shared his opinion about Rammus, that he will not use this champion.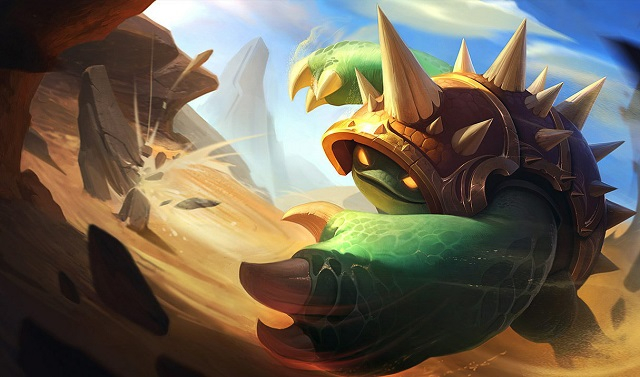 However, Te Te Gai suddenly appeared for the first time in DTCL in the last season 8, making many players surprised and supported this. The reason why it is so popular with gamers is because Rammus constantly shows himself as a sturdy tank, has a lot of control and can coordinate well with many types of squads. Perhaps, because of these things, Rammus continues to be retained by Riot Games and continues to have a "land" in TFT in seasons 9 and 10.
"What makes the development team extremely excited is the future of the game DTCL. In the coming seasons 9 and 10, we will definitely bring you more champions, clans – systems, mechanics. , a new topic and especially Rammus. We hope that gamers will continue to accompany us on the upcoming journey." – Riot Mortdog shared in the latest video.
SEE ALSO: League of Legends: Karma's latest skin unexpectedly creates a new milestone for the game
In the League of Legends universe, Rammus is a super annoying tank general, owning 11 skins (including the default skin). Therefore, with so many skin resources, the DTCL devs could easily put Rammus into different themes. And surely in season 9 and season 10, players will be able to witness 2 different versions of this champion.
The basic nature of Rammus and a tank champion. so through the universe of TFT, this will not change. Not only does it help Rammus keep his uniqueness, but it can also help players get used to the new season faster and not be 'headached' by the parameters of the new season.
Don't forget to follow MGN.vn daily to update the latest information about DTCL Please!