Garen Chuong is one of the ideal comps for players to use during the 'sprint' phase of TFT season 8.5.
Not all players want to compete, so if you don't like Twisted Fate or Viego or Samira in the current TFT meta, the most ideal path will be the main Garen lineup.
>> MORE: DTCL: Urgot 'changed household registration', becoming a Star Guardian general at the end of the season
Guide to deploying the squad
Early game:
Def blood with 2 Guardians including Wukong and Poppy, along with a good physical damage storage unit (Kayle, Sivir or best of all, Camille).
Prioritize keeping health and optimizing profits by winning streaks if you can upgrade the champion to 2 stars early. Or else play a losing streak, sell health, and finish Garen's equipment early. In addition, in the market round, players can still find Garen in case of losing streaks.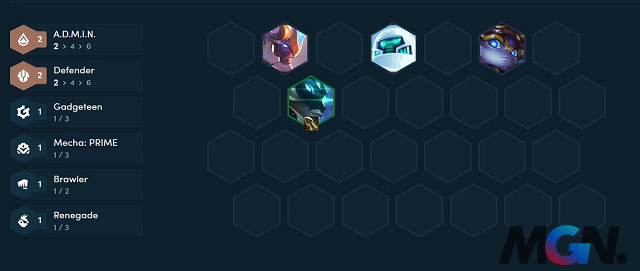 Mid game:
At level 7, the formation that the player uses can be the following units:
– 3 God Armor: Wukong, Draven, Garen.
– 4 Guardians: Poppy, Wukong, Garen, Shen.
– 2 Threats: Morgana, Rammus.
This is a frame that provides good damage (Garen God Armor) and annoying control effects (Morgana and Rammus).
Note that Garen's Sword Focus core is preferred in the 2nd and 3rd core picks (if Heroic Core is available), so Garen can deal extra damage when using his ultimate. This champion's combo of 'statement' items includes: Colossal Power, Blood Sword and Infinity Sword.
At this point, depending on the actual battle, the player considers whether to accumulate money to level up or slowroll to complete the 2-star framework if he cannot win against his opponents. But the ideal time to roll Garen 2 stars is still level 8.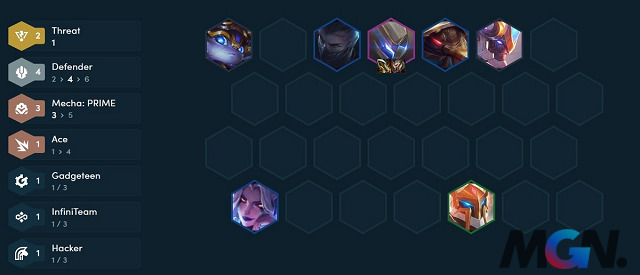 End game:
The complete frame of the main Garen lineup includes:
– 4 Keys: Draven, Samira, Miss Fortune, Mordekaiser.
– 5 God Armor: Draven, Wukong, Jax, Garen, Leona.
– 2 Guards: Wukong, Garen.
This is the perfect frame for Garen to carry the team. The Key pieces that bring the ability to finish and deal great damage will be the perfect tool to combine with Garen Than Giap in 'clearing' the enemy team after one attack. Notably, Garen is not only the main carry that contributes damage, but also a "stabilizing" frontline tank in the squad.
Players consider the lobby to choose to upgrade to 9 or complete the 2-star framework at level 8. After 5-money units like Leona or Mordekaiser reach 2 stars, victory is considered to be in the hands of the player because of the team's strength threshold. Garen's image at the end of the game is extremely impressive.
Finally, in order not to miss the hottest and latest content about DTCL Don't forget to follow MGN.vn regularly!