The top 1 victory will have to give you a 'slot' if you deploy and take advantage of the most 'methodical' team of Magicians – Niu Binh in this season 8.5.
This is the squad that has an extremely high rate of entering the top 1 in the current DTCL thanks to 3 quality late game pieces. Neeko, Twisted Fate and Janna. But the condition is that the player needs to be level 8 to have a slot with enough heroes and roll out the necessary 2 star upgrades.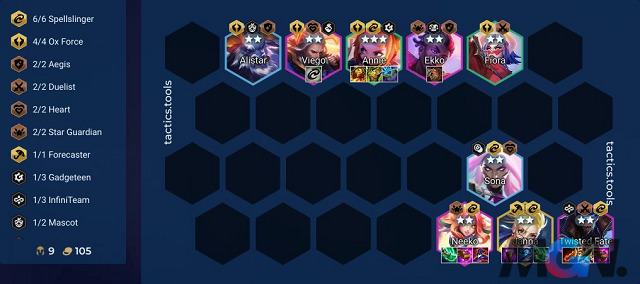 >> MORE: TFT: Warwick and notable lineup variations in season 8.5
Construction Guide
Start with the Magician + Niu Binh/Prodigy blood def frame. In which, Lux > Sona/Leblanc > Twisted Fate/Neeko/Janna are options to keep items and exchange them later according to each stage of the match.
Equipment
– Twisted Fate: Electric Knife
– Resistance Champion: Lightning Crossbow
If there is no item, then at least Morgana must be in the squad.
At level 6-7, only add Magician – Protector – Niu Binh as the official tank. You can roll lightly over 50 gold to level up the generals first or use the 'mix' form of many races/systems as follows:
At the end of the game, level up to 8 and perfect your formation by rolling down to find Twisted Fate Neeko, Viego or even Janna. Especially, meeting the Hero Core in Core 3 will help players quickly complete the cards.
Janna's new Carry Core is the strongest Core for the current Mage squad so make it a priority to get Janna to deal true damage that surpasses all defenses. Don't forget to spend mana for this unit and wait for her to blow up the enemy Tank line and if placed in the right direction, also hit the carry.
About equipment
– Annie > Ekko: Tank.
– Neeko & TF: half attack speed, half AP.
– Janna: Energy items.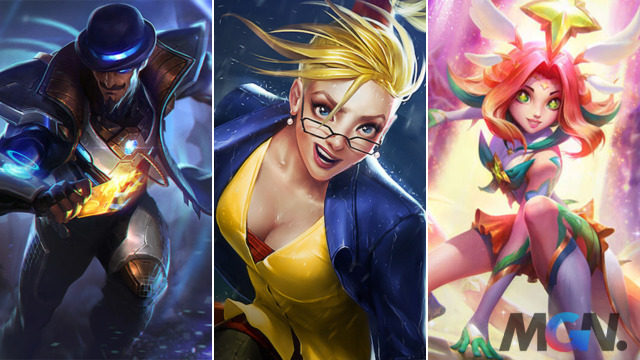 Technology Core
Choose Cores related to Super-Tricky Sorcerer's Seal and Bull Soldier or Cores for mana, AP or STP.
The Hero Cores to get would be Annie's 2 Cores, TF's Cash Core, and Neeko's Support Core as we'll be in dire need of an extra Shojin.
Finally, in order not to miss the hottest and latest content about DTCL Don't forget to follow MGN.vn regularly!