One of the 'unique' squads was introduced by the World Championship champion DTCL 2022 – Chunge, named Vi – Ezreal rang.
Instead of spamming the Lucian reroll squad and the Hackers are 'too trash', many DTCL masters are forced to expand the lesson plan with more unique but effective lineups.
Currently, the Carry Cores of most cheap pieces are very useful, which can help them become the prestigious mainstay of the team. Recently, Vi is a typical unit thanks to the brilliance from the champion of the World Championships DTCL 2022 – Chunge.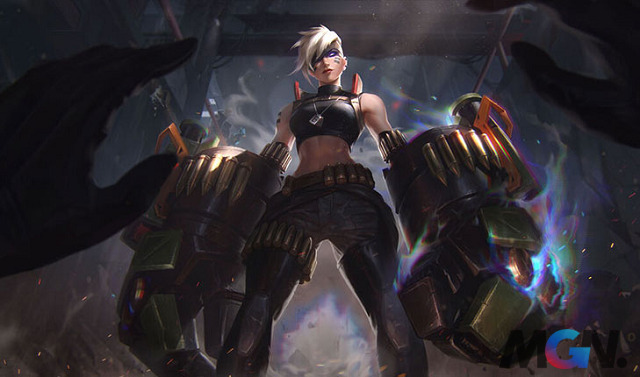 The amount of damage that Vi provides when having the Carry Core is extremely impressive, instead of playing the role of triggering and tanking the front line, this champion is now used to counter many teams – comps are hot meta. But the condition is to have a solid rear frame and Ezreal is the right choice. In particular, upgrading Vi and Ezreal to 3 stars is now relatively simple because they are not hot champions.
>> MORE: DTCL: Refer to Aurelion Sol Than Giap – A team – comp is both unique and strong
Guide to deploying the squad
Condition: Possess Vi or Ezreal's Carry Core and usually in round 2-1 to close cards as quickly as possible.
Start with frame 3 Thief, accumulate losing streaks for good economy and loot after jar 1 or 2 explode. Regularly level up in round 3-2, then proceed to reroll Vi, Ezreal.
Then, the best frame will have 3 more Superman units, if no more jars, replace Sona/Kayle with any Quick Draw champion to increase dmg. Continue slowroll until you get 3 Vi/Ezreal stars, then level up to add other races/types. At the end of the game, the presence of Ezreal at the end of the game is ideal for extra dmg.
Equipment
– Vi (if carrying Core): Blood Sword, Giant Power, Dragon Claw.
– Ezreal (if carrying Core): Blue Charm, Gem Gauntlet, Giant Slayer/Witch Hat.
– Malphite: Resistance equipment.
Finally, in order not to miss the hottest and latest content about DTCL Don't forget to follow MGN.vn regularly!