In order to be more "in tune" with the season 9 DTCL meta, Riot Games has added a lot of new Ornn equipment. The detailed list is listed right in this article.
The content surrounding TFT season 9 has been passed around throughout the player community in recent days. From the name, new mechanism, race/system or new features,… have all been revealed. Along with that, Riot Games has also added a lot of new Ornn equipment to better fit the meta of the new season.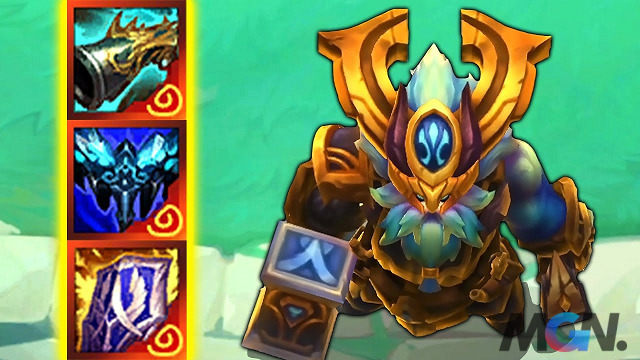 >> MORE: 3 'immutable' principles when playing TFT
New equipment from Ornn .'s Forge
Mirror of Deception
+20% Attack Speed.
+ 20 Armor.
+20 Magic Resistance.
+200 Health.
+ 20 Critical Rate.
Summons a copy of the pawn champion, with 70% max health and 20% total mana. But clones can't hold equipment.
Skull Charm
+ 30 Mana.
+ 30 AP.
At the start of combat, the equipped champion fires an energy blast at the target, marking it to deal 20% of his maximum health as magic damage. For the next 6 seconds, attacks and skills deal 50% more DMG to the marked target and 25% more DMG to other targets.
Absolute Focus
+ 10% AD.
+ 40% Attack Speed.
The pawn champion's attacks and skills deal 10% more damage for each tile from his position to the target.
Attack Hammer
+30% Attack Speed.
+ 30 Armor.
+ 30 Magic Resistance.
Pawn champions will gain 400 Health as long as they do not stand next to any allies.
Blacksmith Gloves
Equip 2 Ornn items to the champion (similar to Thieves' Gloves).
Removed the item Missile Hand
Finally, in order not to miss the hottest and latest content about DTCL Don't forget to follow MGN.vn regularly!