Aurelion Sol Nguu Binh is a testament to the return of AP squads in TFT version 13.9. Let's build with MGN.vn now!
It seems that Riot Games is quite favorable Aurelion Sol rarely make significant adjustments to this unit. As a result, it became a very stable 4 gold staple and was used a lot by players.
Meta DTCL 13.9 is showing the return of the AP lineup, typically the Mage with 'couple Neeko & Twitsted Fate. But they are all fiercely contested and do not always have standard equipment. Therefore, AureSol was chosen to replace it but still brought unexpected results.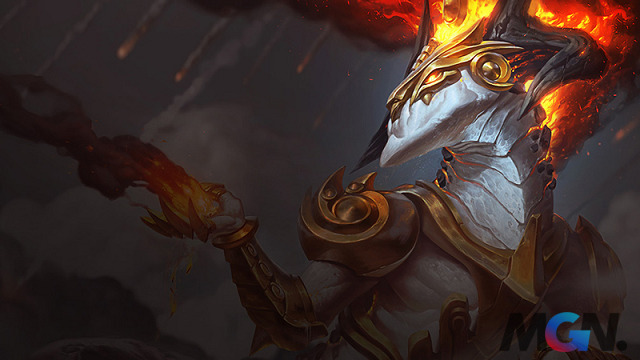 >> MORE: DTCL: Pantheon squad guide – Lulu reroll extremely strong in version 13.9
Guide to deploying the squad
The condition for players to choose this squad is to own a lot of Oversized Sticks, Tears or related upgrade cores in the early stages. Then accumulate money to complete the framework at a later stage.
Pay attention to early pairing Shojin Spear, Angel's Staff and let champions like Lux, Ezreal or Sona keep their items effectively. Regularly level up, roll lightly at 6 (3-2) to have a quality defense line of Nguu Binh pieces, then roll hard at 7 (4-1) for the purpose of getting Aurelion Sol and turning pages bag.
We will not use most of the Danger generals, but just need AureSol and 4 Bull Soldiers in front of us. In addition, you should choose a powerful auxiliary carry in the form of Viego or Bel'Veth depending on the amount of remaining items. In the late game, the effective 5 gold champions that go with this lineup will be Syndra and Janna.
Complete lineup at level 8: Alistar, Fiora, Ekko, Annie, Viego, Janna, Aurelion Sol, Syndra.
Select equipment
Aurelion Sol: Shojin Spear, Angel's Staff, Gun Sword/Witch Hat
Ekko, Alistar: resistance equipment.
Finally, in order not to miss the hottest and latest content about DTCL Don't forget to follow MGN.vn regularly!