With the 'huge' buff in version 13.9, these cards will definitely cause storms in TFT. Let's face together now!
Camille
After the Hacker 'flop', Camille also lost her charm. Instead of being heavily spammed, she can only be used as a surprise champion, not a carry in every match.
Because they want Camille to get more attention, Riot Games has significantly buffed this unit in patch 13.9. First of all, skill damage is greatly increased. Along with that, the banning time from the skill is also buffed to 2s at 3-star level. Obviously, these are ideal buffs for Camille to return to the board soon.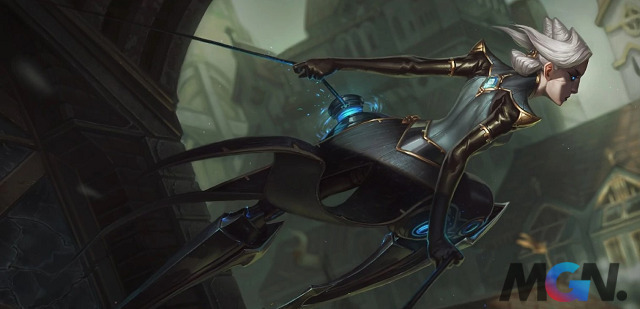 >> MORE: TFT: Discover the powerful 'reverse meta' Sivir lineup
Kayle
TFT players have never taken advantage of Kayle although she possesses a formidable 'inner'. The reason is said to be Kayle's damage is too dependent on the Celestial Realm Core. Without this Core, she is very weak even though she has 3 stars and enough items.
In the new version, Kayle is buffed in the ability to interact with equipment. Specifically, the interaction stat with Kayle's attack power will increase from 155% to 175%. This will help her both deal effective damage and not be too dependent on the Hero Core.
Jax
Compared to before, Jax's carrying capacity has decreased significantly after the nerf from Riot Games. In addition, the presence of Warwick also attracts players more than Jax. Therefore, Riot Games has reached out to help Jax return in version 13.9.
It is known that the bonus damage on Jax's third attack will be increased at levels 1 and 2 stars, allowing players to deal better damage early and mid game. When there are Gemstone Gloves and items that increase attack speed, this amount of damage will become very large. It is possible that the 'magical' Jax gameplay will return in the next version.
Finally, in order not to miss the hottest and latest content about DTCL Don't forget to follow MGN.vn regularly!