In addition to BLV Namsensei's accurate "no miss" prophecy, the relevant move of BLV Tung Hoa Mi has received special attention from the public.
After many weeks of competition, the Spring 2023 DTDV has gradually come to an end and received special attention from the audience when a series of potential candidates are gradually revealed. Recently, the final top 4 had a confrontation to continue to receive tickets to the next round. Besides the victory of V Gaming and HEAVY to secure the ticket to go on, the side information also received special attention from the audience.
See also: Namsensei shows off his prophetic talent "no misses"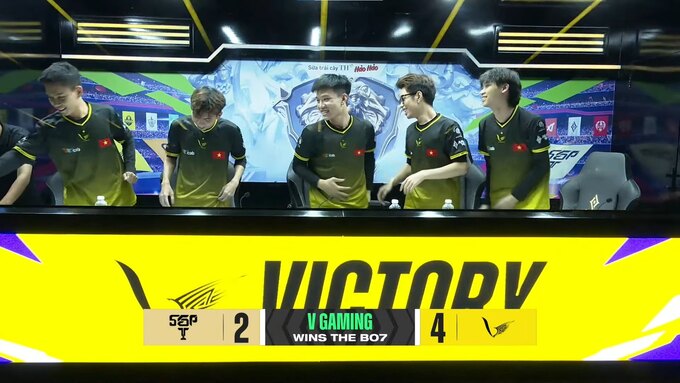 Among them is the standard prophecy "no miss" of BLV Namsensei. However, until recently, BLV Tung Hoa Mi made people "stand still" when he directly "removed" his juniors. Accordingly, BLV Tung Hoa Mi surprised many people when opening the article with the words: "Signs of identifying young and buffalo fans".
In addition, he also revealed a bet between him and his juniors. Specifically, according to BLV Tung Hoa Mi's share, juniors "considered that the rate of SGP and HEV going forward is 82.7%". However, having received the betting offer, Namsensei did not respond. However, when HEAVY won, Namsensei said: "Fortunately for Mr. Tung, I couldn't read Mr. Tung's post" and when Saigon Phantom lost, he thought that the reason was because "Fish was sick". Besides this sharing, BLV Tung Hoa Mi also affirmed: "I only tell the truth about a person who claims to be a math teacher".
Currently, the article of BLV Tung Hoa Mi has received special attention from many netizens. In particular, after the last loss, Saigon Phantom and HQ will have a "confrontation" to find the ticket to continue in the process of reaching the Shield of Fame.