In the near future, gamers are about to see a new and attractive open world survival game, without wasting any time waiting.
Because the game genre is so popular and there are more and more games with the same topic on the air, players no longer feel interesting, leading to survival games showing signs of being "faded" in the present time. At present, there is no longer a dazzling aura like 4-5 years ago. Village game The world is now actively welcoming open world game genres. And if you mix both of these factors together, it will create a very unique open-world survival genre. Not to mention a little bit of tabletop flavor, crowded teams, we will have an extremely interesting open-world survival-like game. One of the children game of this genre that is causing a great fever right now is Enshrouded.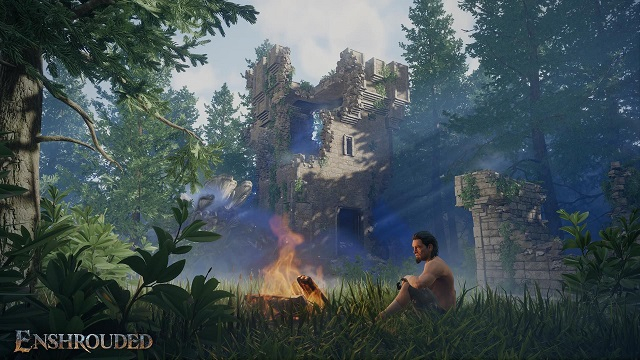 Enshrouded Although it has not been officially released yet, the trailers and teasers of this game and the flowery introductions have made many gamers feel excited and pay great attention to this game. Players can notice two familiar features of two blockbuster games Valheim and The Legend of Zelda in this game and most likely, this will be a special game woven from the two games mentioned above. This survival game has a maximum party of up to 16 players. The opening of the game is relatively similar to Valheim, those are the scenes that make up the success of this game, which is a wild forest and an adventurer trying to survive in it by building his own base. me.
If it is possible to live through the day, it is not the taste of a survival game, the player must of course face a lot of challenges, be it characters that attack with magic or substance attacks. explosion, in addition, in the forest, there are many ferocious beasts hidden.
SEE ALSO: BLV Ba Dien disappointed when he repeatedly made mistakes at MSI 2023, game fans expressed their attitude
Through the paragraph trailer the game's newest game, players can see the flexible gameplay that Enshrouded can bring, the publisher of Enshrouded also admitted that this game will have gameplay similar to Valheim. But its world will be bigger and freer (similar to The Legend of Zelda: Breath of the Wild). In addition, what makes gamers feel most satisfied in this game is the relatively diverse character class to choose from.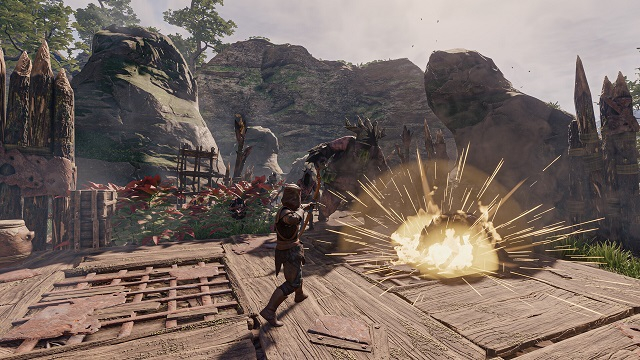 Release date of Enshrouded at the moment is still a mystery. We can only imagine the colorful world of this game through the trailer lasting less than two minutes. However, players are extremely excited about this super product and they hope that Enshrouded will live up to their expectations, regardless of their expectations in the long run. Enshrouded's access version is expected to be available on Steam by the end of the year.
Don't forget to follow MGN.vn for more updates on new games!