NFT or digital assets is currently an issue that attracts the attention of many netizens and big names in the technology industry. Most recently, Mark Zuckerberg shared on Facebook some interesting information surrounding the NFT test plan on the Instagram platform. According to Mark Zuckerberg, he does not want NFT to be confined to the virtual reality and metaverse lab, but also wants to put it to work on other applications. However, for now, the NFT test will be applied to the Instagram platform so that creators and collectors can create their NFT collections.
Some Instagram accounts in the US will be able to experience the feature of posting, creating and sharing NFT collections on the popular social network today. In addition, Meta is also planning to update new features for Facebook, Messenger and Whatsapp in the near future.
The head of Meta promises that similar features will soon be available on other platforms such as Facebook, Messenger and Whatsapp in the near future. Users can also use virtual reality to enhance the experience of posting and displaying NFT 3D on Instagram Stories.
According to Instagram head Adam Mosseri, users will be able to share the NFTs they create or purchase on their feeds, messages or Stories. The company will only test it on some US user accounts. Adam Mosseri thinks that this way of doing things is different from decentralized platforms like Web3, NFT, blockchain to help Instagram learn from the community itself to develop.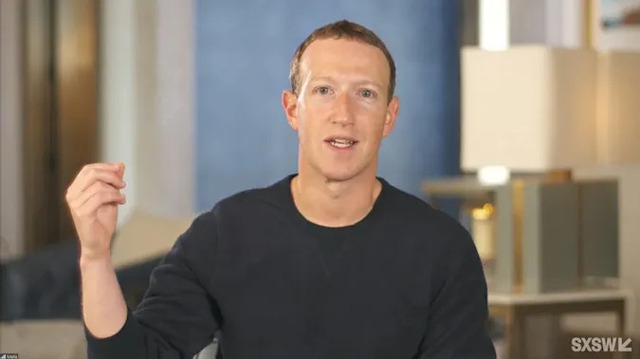 Mark Zuckerberg is excited about the plan to introduce support features for NFT on Meta's platforms. Many experts said that when social networks like Instagram or Facebook join NFT, they will play a complementary role to lead this market. However, it also comes with many risks of copyright and information security.
Meta also said that users will not be charged for uploading and sharing NFTs. In addition, a small group of users can do business, NFT transactions on Instagram at certain times.
The fact that traditional social networks such as Facebook and Twitter participated in the NFT craze used to make experts worried, because they have many potential problems related to copyright and data control. However, it is suggested that social media will play a leading role for the NFT market – something that is currently lacking.
Twitter and Meta taking the risk to enter the NFT market is quite understandable, because both probably don't want to miss the opportunity to make money from this new technology.
NFT or non-fungible token is a blockchain-based digital asset certificate that is transparently assessed for legitimacy and ownership. In 2021, NFT has grown rapidly after the unexpected success of the game Axie Infinity. However, NFT is currently still a controversial issue because of its instability.
https://gamek.vn/trai-nghiem-nft-tren-mang-xa-hoi-instagram-mark-zuckerberg-tuyen-bo-se-som-dua-tinh-nang-moi-len-facebook-20220510181307448.chn