T1 captain Faker has impressed many people with his sophisticated foreign language ability, he can passionately interview at MSI 2023 without a translator.
After winning the first match against MAD Lions, Faker quickly had a quick post-match interview and surprised MC Wendy. Although she had heard about the professionalism and ability of the T1 captain, this girl was still extremely surprised when she was able to directly talk with the Demon King.
Accordingly, MC Wendy shared that she was asked by the LLA area to help translate Faker's interview. Accepting the task she happily performed and when the reporter asked the question, Wendy received a look from Faker as if implicitly admitting that she understood the question and did not need translation assistance. Then he replied in Korean.
"When I translated the answer in English, he also listened attentively and nodded repeatedly to show his understanding. Finally, Faker also greeted the audience in Spanish. I really appreciate it. I was shocked, why is there such a perfect person", MC Wendy recounted.
Below the comment section, a fan said that Faker often brought books when attending international tournaments. But he took it to read or color, no one knows. Immediately MC Wendy confirmed this incident.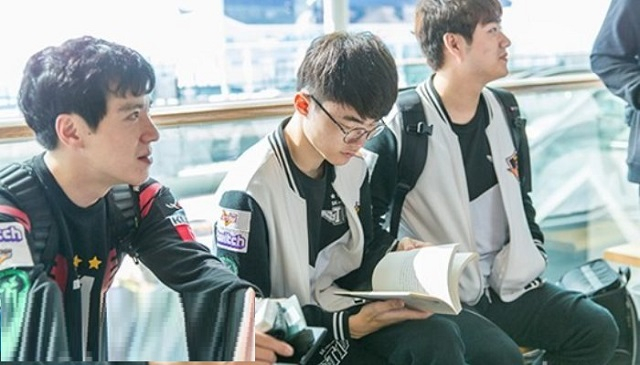 "He doesn't have to pretend. I once met Faker eating breakfast and reading a book very quietly at the same time. It really gives me a lot of motivation to work." , she shared.
It is known that this is the first time MC Wendy has expressed her admiration for Faker's talent in tournaments. At Worlds 2021, there was a problem in arranging an interview with the T1 player. At that time, the reporter prepared questions for Faker, but only Keria was in the waiting room. Knowing this, Faker immediately ran to reporters so as not to break the plan, then tried to answer questions in a state of gasping.
Photo: Synthesis