In essence, it is to transfer the costume from HOK to Lien Quan Mobile, but to match the unique nature of the game, NPH has changed some details in the effect.
Over the years, collab projects with the "mother game" Vuong Vinh Dieu have brought Lien Quan Mobile a lot of beautiful and quality skins. Now and in the future, surely HOK and AOV will still transfer a lot of skins or promote the 'twin skin' universe.
However, there is a fact that only those who closely follow both games know well, that in essence, it is the transfer of costumes from HOK to Lien Quan Mobile, but to match the unique nature of the game that NPH has made. change some details in the effect.
What's different about some skins transitioning between HOK and AOV here is not the effects that are garbled or missing, but the effects that are added or changed due to the nature of the move that champion. There are costumes to be delivered.
Sculpture Boat That Xi Xi Tien Tu
Lauriel Phi Thien
Yorn Guardian of the Galaxy
Elsu Tran Thien Phi Ho
Tulen Time Dance Celestial Master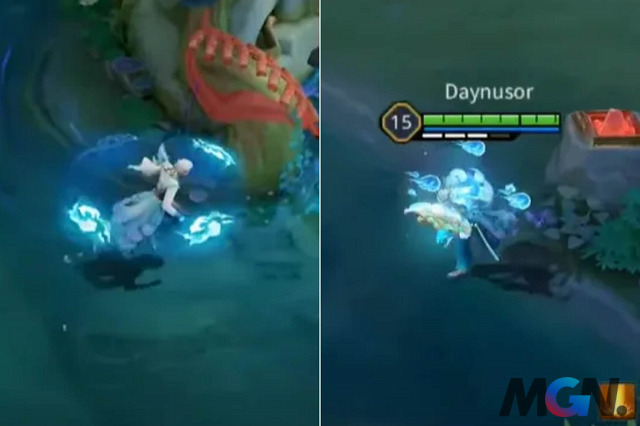 The fact that the costumes were transferred from the Glory King to the Mobile Union, causing most of the skins to lose some skill effects, it is no longer strange to players. However, as mentioned, the above skins are not the same as the original because the NPH intentionally changed it to match the general of Lien Quan Mobile, not related to the effect being removed by NPH. .
In the near future, Tulen Thoi Vu Thien Su will dock at Lien Quan Mobile. If you are the main guy, remember to save Quan Huy from now on!
>> MORE: Lien Quan Mobile: See the 'full' effects of the new skins, Tulen Tieu Dao Vu Than is the best
The latest news and content revolves around Arena of valor and famous games will be updated every day by MGN.vn. Follow us often so you don't miss out!