In recent times, FL-Esport is winning a lot of sympathy from the user community because of the extremely impressive features that only this "supernova" gaming gear brand can bring. With its slogan "Born Player", FL-Esport has really tried to bring users the best products, with a "super nice" price. Receiving invaluable feedback and suggestions from professional gamers, FL-Esport and its professional design team are confident to bring users the best quality gaming products, helping them you boost your confidence when competing – the best advantages in a virtual world where speed, precision… is power.
FL-Esports Q75 3 Mode Wireless Gasket Mount Mechanical Keyboard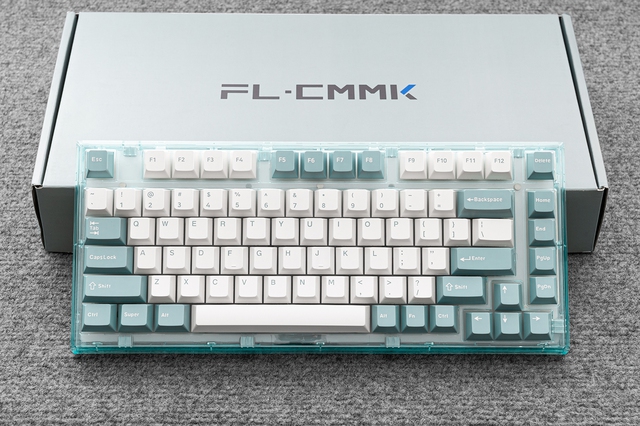 To complete the product range as well as satisfy the needs of more customers, FL-Esport has launched the Q75 mechanical keyboard, a super product that is beautiful in appearance, advanced in technology and an undeniably impressive user experience. Without making you wait any longer, let's learn about this interesting mechanical keyboard right away!
Transparent Acrylic Case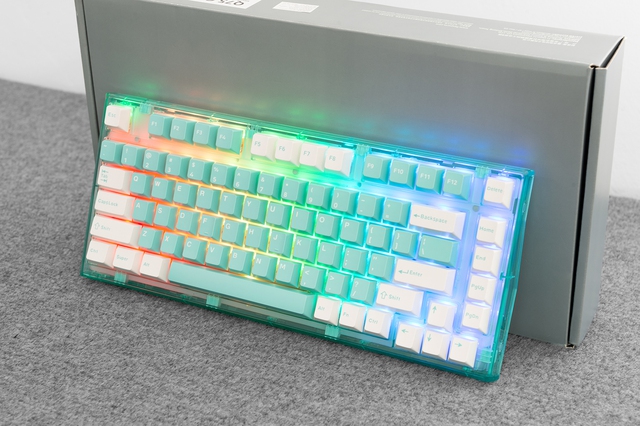 If you want to find a personalized mechanical keyboard that is unmatched but also don't want to spend too much time playing custom keyboards, the FL-Esports Q75 3 Mode Wireless Gasket Mount can be said to be a great choice. .
The entire outer shell of this mechanical keyboard is made of transparent Acrylic material: both sturdy to protect the keyboard against possible impacts during use, while helping to elevate the system. RGB LEDs always stand out no matter where they are. It is also thanks to the transparent material that we can see almost the entire structure of the keyboard, helping users to tinker with research as well as assist in cleaning the keyboard.
Super durable PBT Doubleshot keycap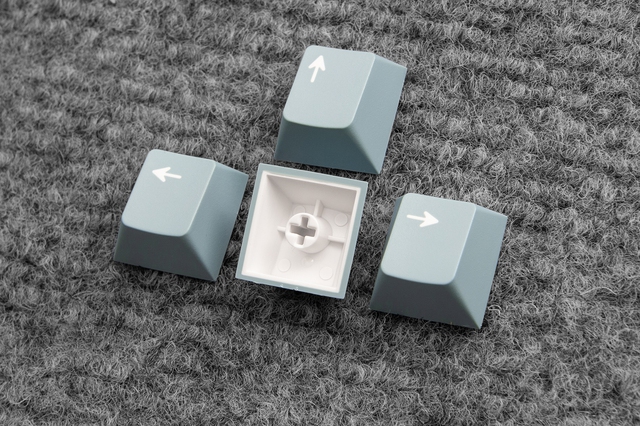 With a brand that values ​​the typing experience like FL-Esport, it's no wonder that the Q75 3 Mode Wireless Gasket Mount is equipped with a 100% PBT keycap kit. This is the best material to make keycaps at the moment, very durable, especially in front of special conditions of use such as hot and humid climate in our country. And also thanks to PBT plastic, the keycap set is extremely anti-oil and anti-wear, much more secure when you use the keyboard for a long time.
Switch Kailhbox for the perfect typing experience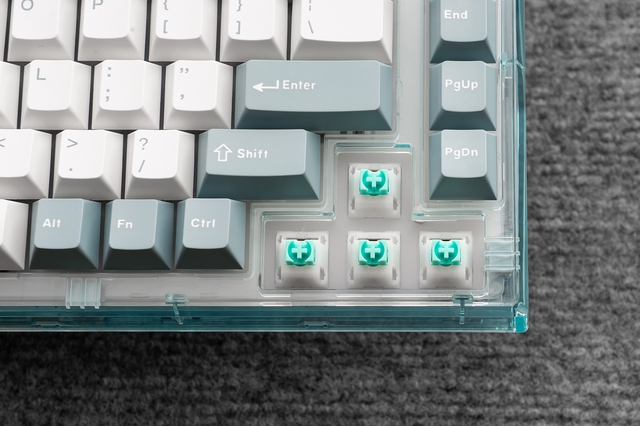 The most important factor that helps the FL-Esport Q75 3 Mode Wireless Gasket Mount mechanical keyboard is a very special keycap kit from Kailh. This can be considered one of the best P/P keycap sets at the moment, offering impressive tactile feedback as well as outstanding durability. And also thanks to its special box-shaped drum structure, Kailhbox Switch always makes the keyboard sound both ears and hands when used.
The meticulous finishing of a custom mechanical keyboard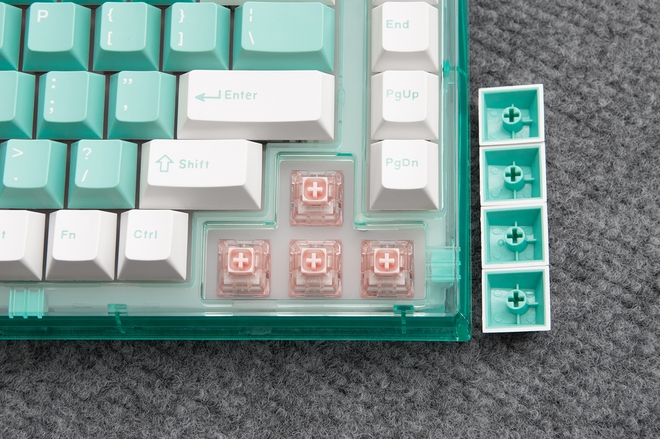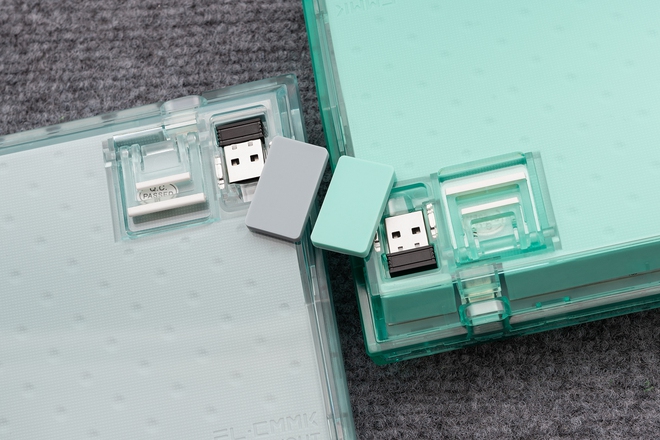 An impressive meticulousness, which is why I say the keyboard can be compared to a custom mechanical keyboard and is also an extremely appropriate answer for the price of the keyboard. The first is stab, the balance bars on the keyboard's spacebar are made so perfectly that it feels like they have been carefully lube, ensuring impressive balance when pressed from any position.
The sound when pressing is also a factor that FL-Esport is very interested in on this mechanical keyboard. If other keyboards have to be installed, the Q75 3 Mode Wireless Gasket Mount is equipped with a super compact sound combo with silicone acoustic cushions, under-case sound-absorbing cushions, switch sound-absorbing cushions combined with high-quality plates. Will this Polycarbonate… baby from FL-Esport deliver an unmistakable bottom out sound, something you won't be able to find in any prebuild keyboard at the moment.
Finally, to mention the Gasket Mount, a very new special feature mentioned in the name of the keyboard itself, you can understand that it is the flexible joints that attach from the case to the board of the keyboard, helping to Q75 3 Mode Wireless Gasket Mount gives you the exclusive feeling of "hopping on the West Lake" that is extremely smooth when used.
Three connections could not be more complete
When choosing to buy the FL-Esports Q75 3 Mode Wireless Gasket Mount mechanical keyboard, you can be completely assured when the keyboard is fully equipped with all 3 most common connection types available at the present time including: Includes: Wired connection with detachable Type C port; Wireless 2.4Ghz connection with USB Receiver; Bluetooth wireless connection.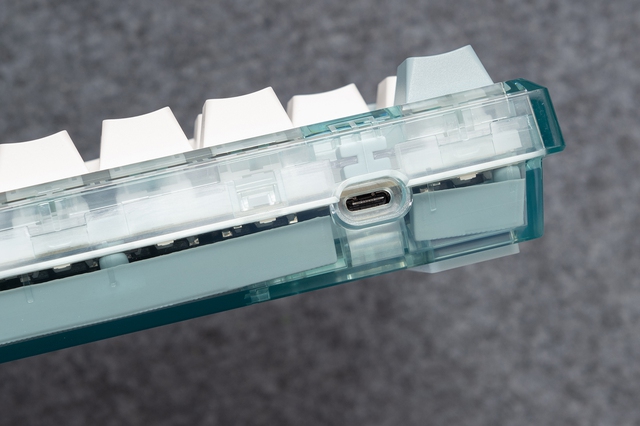 You can easily switch the connection type by gently flicking the lever on the bottom of the keyboard. Besides, on the right side is the lever for you to switch modes when changing operating systems including Windows or MacOS.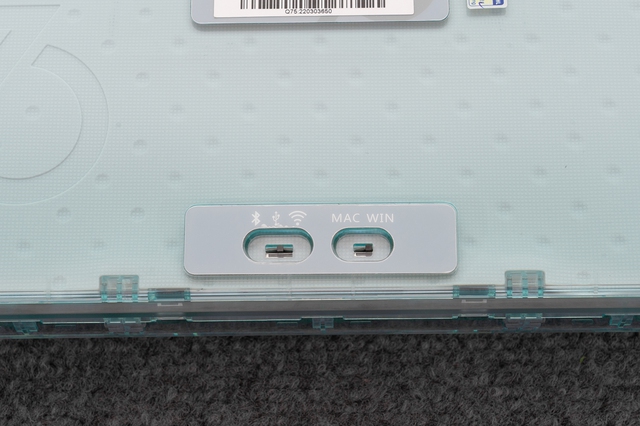 Accessories included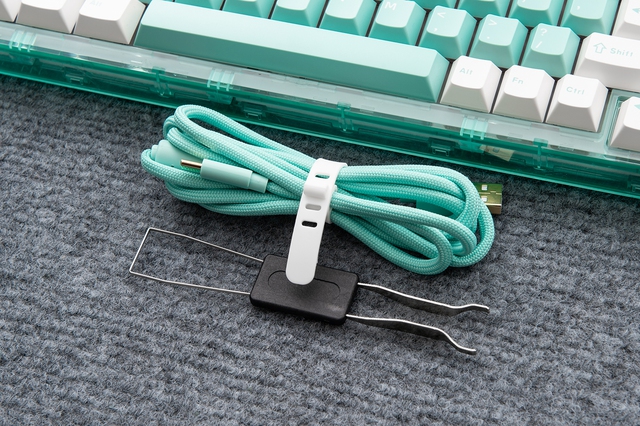 The FL-Esports Q75 3 Mode Wireless Gasket Mount comes with a Keypuller and an extremely fine-coated USB to Type C cable, giving you peace of mind to use and significantly easier to clean. A small move, but it is enough to show us how careful, meticulous and caring FL-Esports is for users!
If you are interested, you can read more details HERE.
https://gamek.vn/ban-phim-co-gaming-fl-esports-q75-nho-gon-dep-me-man-khong-day-tien-loi-20220510153431703.chn