The globally famous criminal with the nickname "scam lady" Anna Sorokin was released from prison in October 2022 and is making a strong comeback with a series of personal projects. In an exclusive interview with Forbes, Sorokin talked about her life under house arrest and her upcoming lucrative entertainment career.
"I should have had a chance to express my opinion."
"I should have had a chance to express my opinion, I feel it's fair," Anna Sorokin said from the worn gray chair in her newly rented apartment in the East Village, New York. Her Yves Salomon fox fur coat is tucked behind her back.
It was a seemingly sincere request from a German immigrant of Russian descent who is famous for presenting himself as the heir to New York City's elite. Sorokin's story, 31, has been told many times, but "always from a journalist's perspective," she said.
Anna Sorokin, who lived in the guise of Lady Anna Delvey for how many years
Sorokin — better known by the alias Anna Delvey — was convicted in 2019 of willful theft and defrauding services, including stealing $200,000 from banks and luxury hotels. restaurants, individuals and a private jet operator. All were tricked by Anna under the identity of the heiress who owns a trust fund worth $67 million. In fact, her father is a truck driver and her mother runs a convenience store. Anna was sentenced to between 4 and 12 years in prison but was released for good re-education in 2021 and was only apprehended by US Immigration and Customs Enforcement (ICE). Since October, Sorokin has been under house arrest in Manhattan after posting $10,000 bail.
"A lot of people just wait for me to be negligent and accuse me of being a fraud. I mean, I find that understandable," Anna confided.
Sorokin's tabloid story was reimagined earlier this year titled Inventing Anna and released on Netflix. The film was nominated for 3 Emmy Awards and is globally famous. Although Sorokin claims that she hasn't seen the series, Inventing Anna has made her even more famous. It brought Sorokin $320,000 in royalties to pay compensation and legal costs.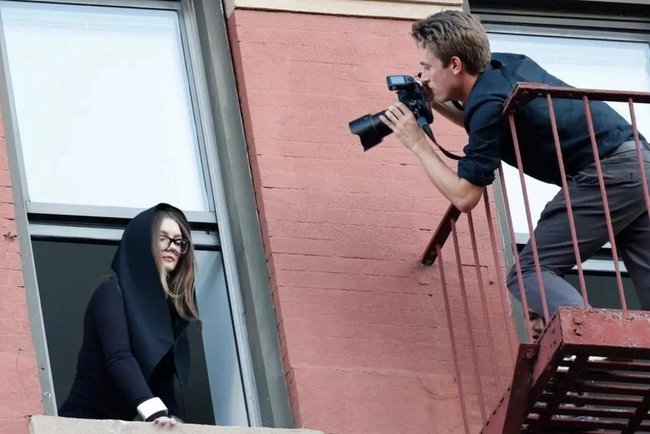 Anna was hunted by paparazzi on the day she was released from prison
Now, though her future in America lies in the hands of ICE and Anna's Saint Laurent heels have electronic ankle bracelets for tracking, Sorokin is ready for the next big thing. mine. She has only one problem: Being banned from using social networks, which means she can't get on her Instagram account with 1 million followers.
Super scammer's money-making plan
Anna Sorokin has received the contract to adapt and tell her life story with the new platform Passes. Although she did not disclose the amount of money earned from this, this is a lucrative contract for her to regain her former high-class lifestyle, not this time due to fraud.
"I'm trying to make my story 'Oh, I made a mistake. But I'm trying to turn things around. I will not repeat too much of the mistakes of the past. I will give everyone a glimpse into my daily life. I owe the public a proof that not everything I've experienced before has been great,'" she said.
Although not as lavish as when she was an "heiress", Anna's current life is not so bad. She threw a luxury Saks Fifth Avenue bag on her bed in the room she rented for $4,250 a month. She will invite her friends over for a drink in the evening and enjoy the artwork she hangs on the wall with them.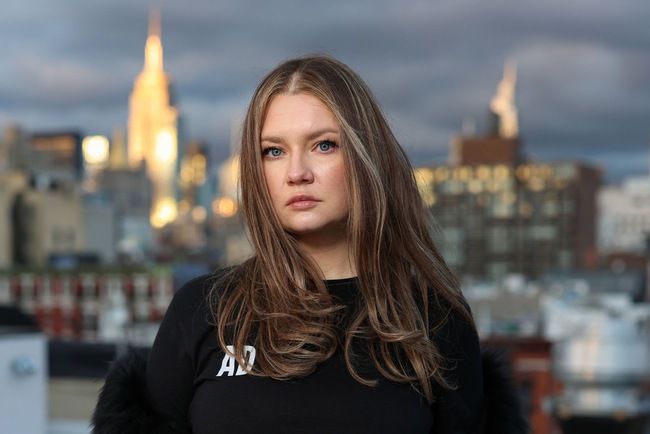 Anna's dramatic fraud made her famous, even a criminal
Anna has a lot of money-making plans to do in the near future. Even while in prison, she hatched business ideas. And Sorokin did not give up his future in art. The once "scam lady" is busy painting and selling prints and paintings for $250 to $25,000 through an art club based in New York.
The club has held several Sorokin sales, including a party at Miami Beach this month where she appeared online. Sorokin has sold more than $250,000 of his artwork in the past six months. Her clientele includes stars like Saturday Night Live's Chloe Fineman as well as fans from the UK to Tanzania.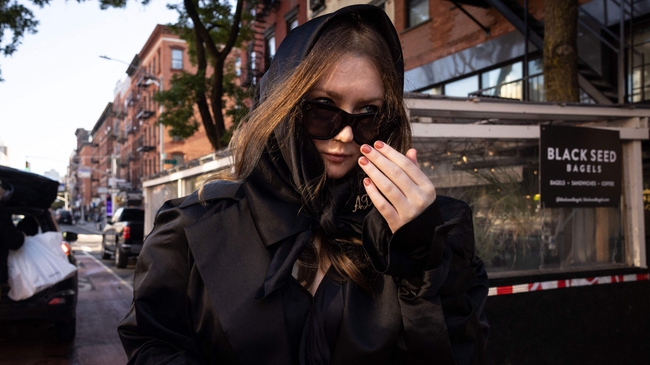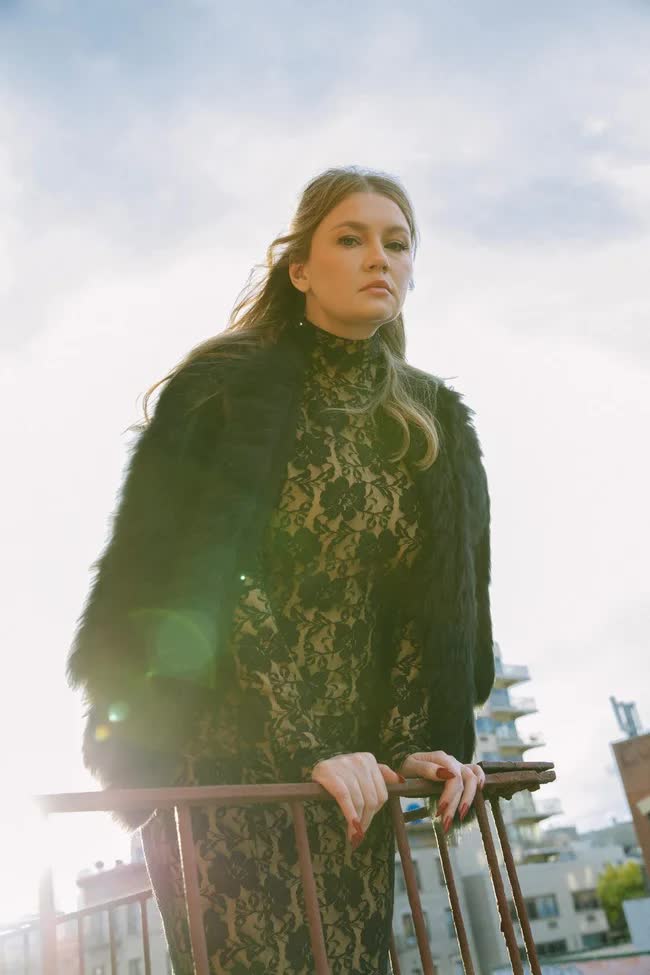 Currently "scam lady" is a sought-after name
This money helped Sorokin pay bail, pay the rent of the apartment and pay the salaries of the management team, journalists, makeup and hair artists, stylists and several lawyers. Sorokin also has the idea and is in the process of negotiating a partnership with a company that specializes in producing celebrity dinner series. This program will be in partnership with charities.
And yet, even if Passes, the artwork, and the celebrity dinner series aren't a hit, the fake heiress still has loads of other projects up its sleeve. Anna's to-do list also includes a podcast, a book, a fashion label, and she even shared that she dreamed of going to law school. Over the past few years, her arrest and imprisonment have fueled Anna's love of law.
Source: Forbes
Original post: https://gamek.vn/tieu-thu-lua-dao-anna-sorokin-sau-khi-ra-tu-tro-thanh-nu-trieu-phu-hang-that-gia-that- grape-loat-hop-dong-beo-bo-1782212181419418.chn
Original Post: https://otakugo.net/ba-trum-lua-dao-anna-sorokin-sau-khi-ra-tu-tro-thanh-nu-trieu-phu-gia-that-nho-hang-loat-hop-dong-beo-bo-117816.og
Website: https://otakugo.net/