The Genshin Impact 3.7 livestream took place in the excitement of gamers along with the debut of Charlotte, the game's first Fontaine character.
Recently, HoYoverse held a livestream to introduce version 3.7 for Genshin Impact. According to the official information announced, this version will have the main theme for the game mode of the Seven Saints Summoning that was released not long ago. This game mode is considered a mini-game of Genshin Impact, in which gamers will participate in becoming duelists and challenge NPCs or players and win card battles.
Along with the main content of the version, Genshin Impact 3.7 also has many other interesting events that MGN will summarize immediately for gamers in the following article.
1. Banner Genshin Impact 3.7
#1 Yoimiya 5★ – Yae 5★ – Kirara4★
#2 Kazuha 5★ – AlHaitham 5★
• Character introduction in version 3.7:
Kirara 4★
Journalist Charlotte from Fontaine (rarity unknown)
2. Unlock new missions
Magic God Quest Unlock
Unlock Yoimiya's Level 2 Legend Quest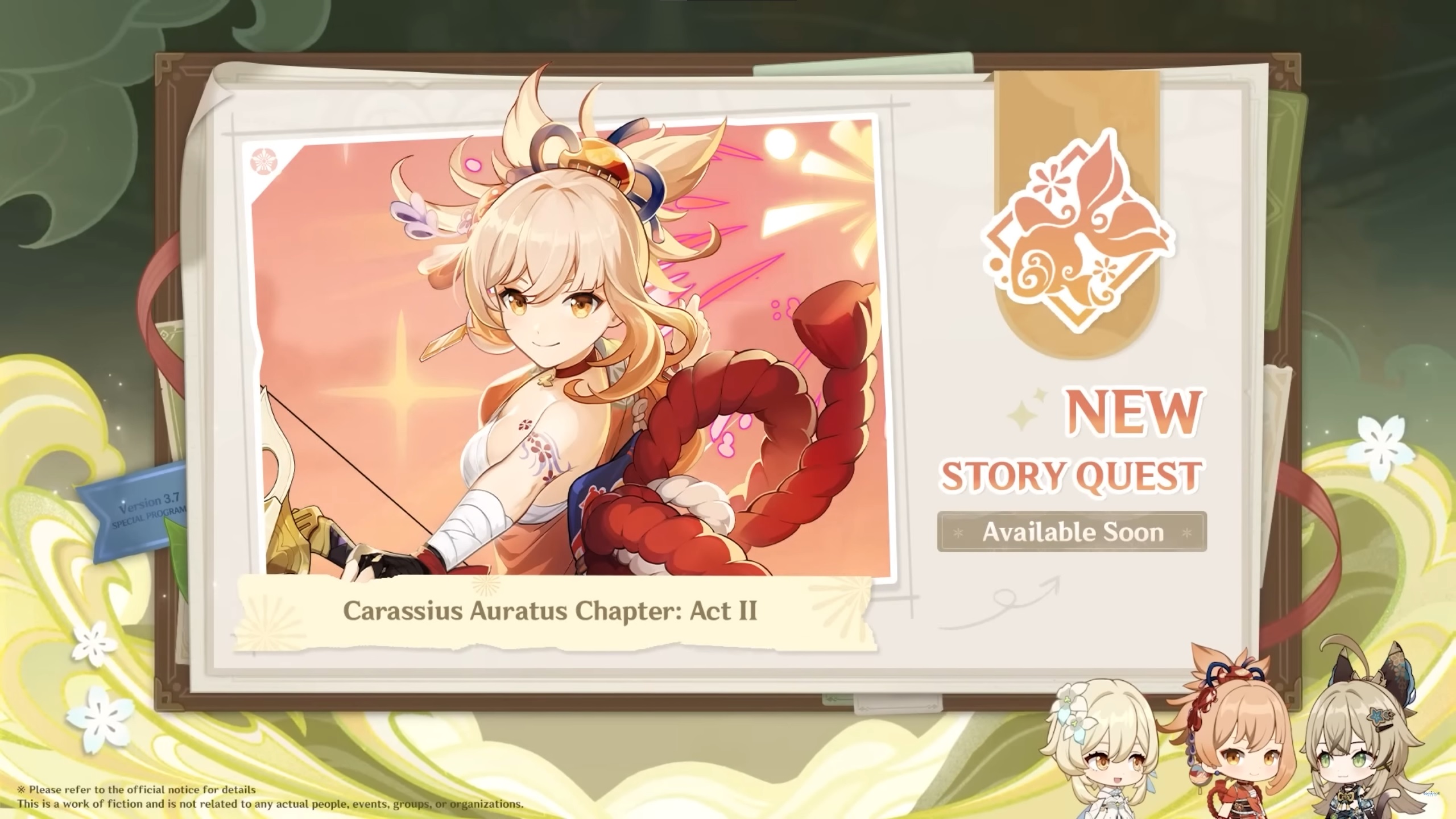 Additional gifts after completing the Magic God Quest
Unlock the Kaveh Companion Quest
3. New Contents
Introducing New Area: Fontaine
Version 3.7 will open an extremely large event never before in the game, the content of which links almost all characters in Genshin Impact. The version's theme event will be called Peak of Summoning. Participating in the event will give players a free 4-star weapon called Mo Co Xuyen Tham.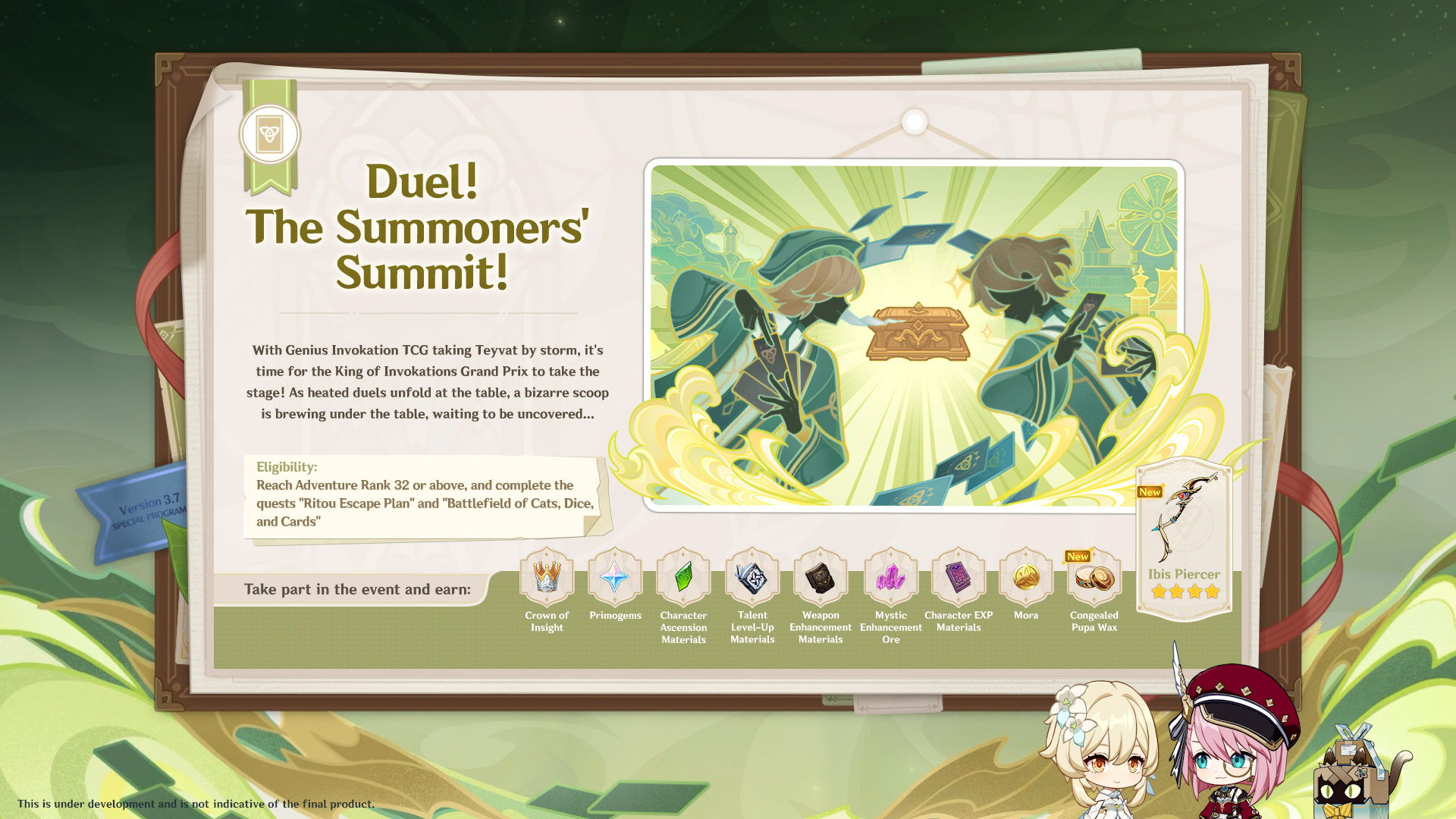 >> MORE: Updated Code Livestream Genshin Impact 3.7 to the latest in May 2023
– Optimized and added TCG cards.
– Optimized La Hoan Tham Canh.
4. Version Events
– Clever Skill – Collectible Chapters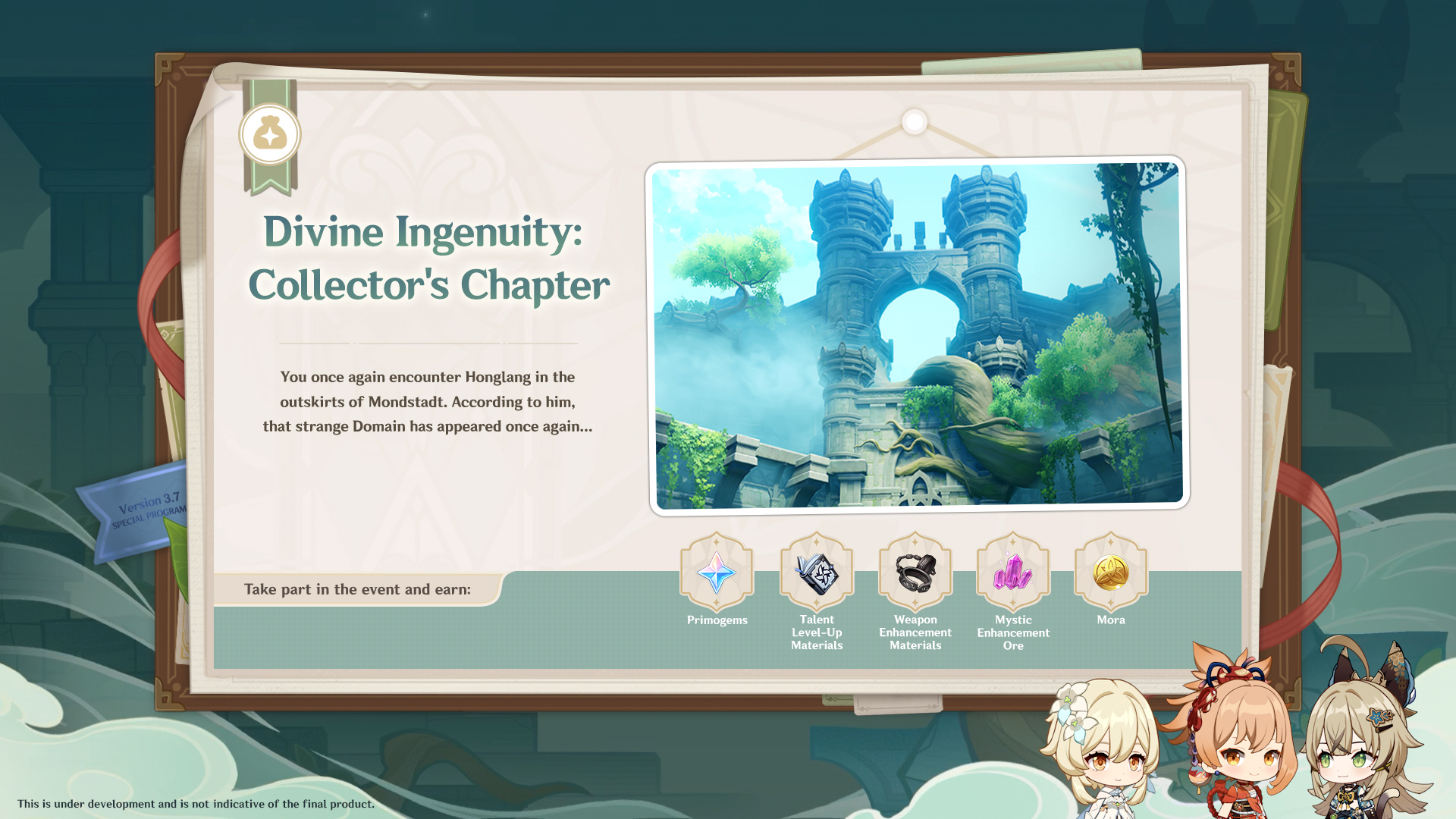 – The Purity Party of the Escapist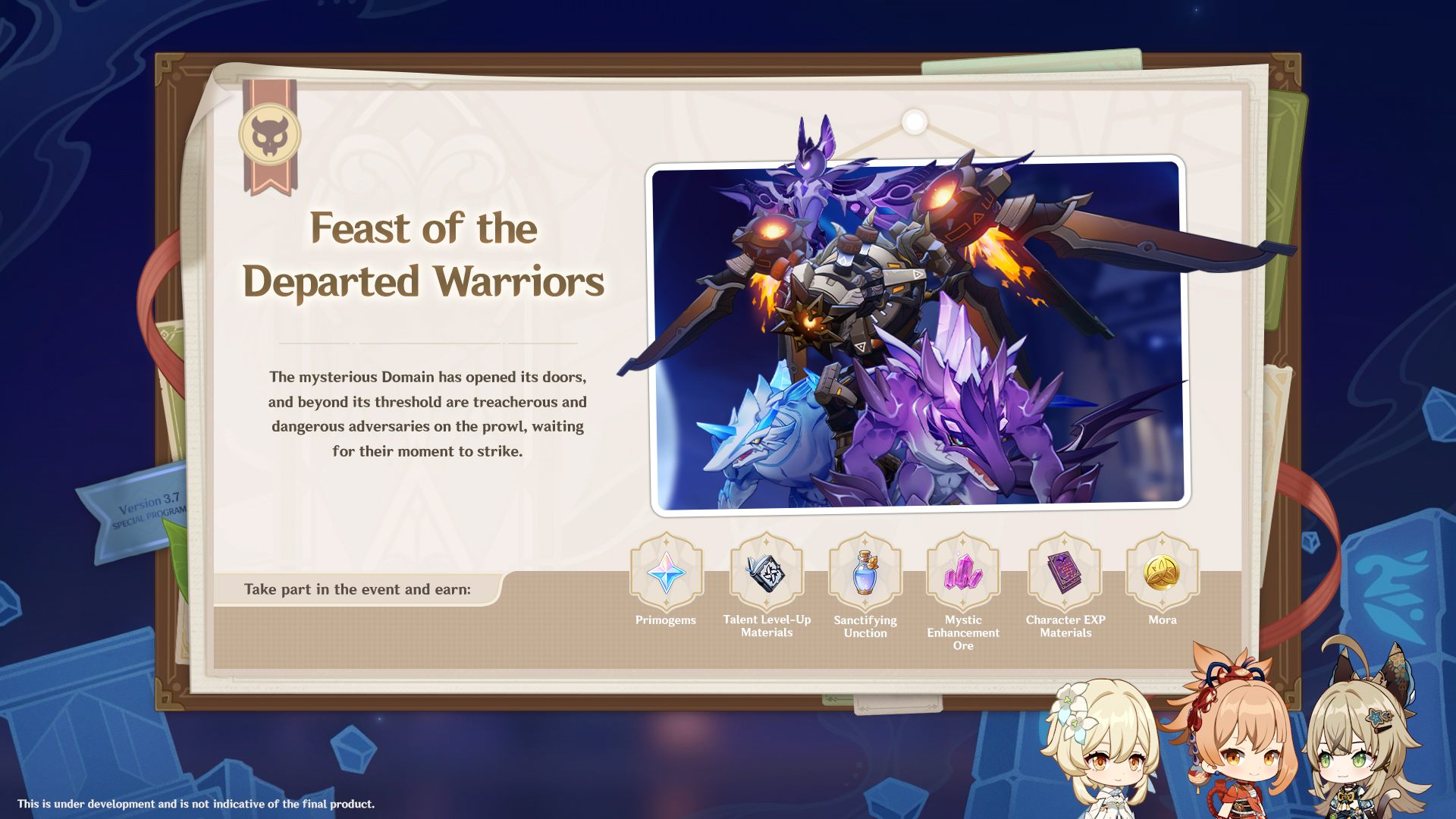 – Sober Speculation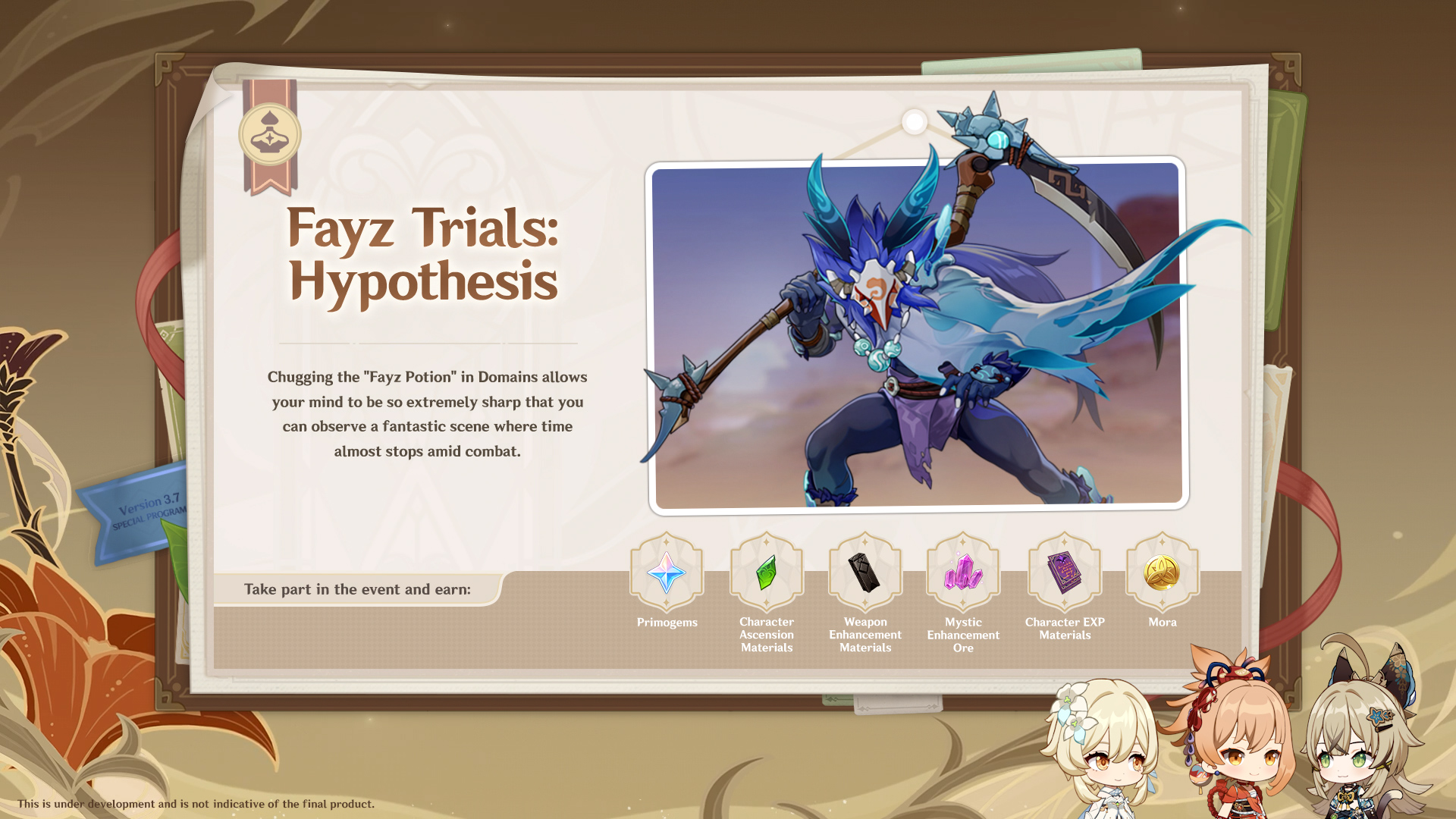 5. Other updates
– Cooperation event between Kiehl's x Genshin: Kiehl's is a cosmetic brand from the United States specializing in high-end skin, hair and body care products.
– Breakthrough Materials, new plants and animals and Specialty.
– Add Tran Ca Kettle decorations.
– Added some new recipes.
– New hidden chest mechanics and new puzzles.
Don't forget to follow MGN.vn to update the latest news about Genshin Impact right now!