My Hotpot Story or Happy Sugar Hotpot is still continuing to show its charm, showing no signs of cooling down when it is continuously on the list of the most downloaded mobile games. On social networks, many forums for players who love this game have been opened consecutively, possessing from a few tens of thousands to hundreds of thousands of members.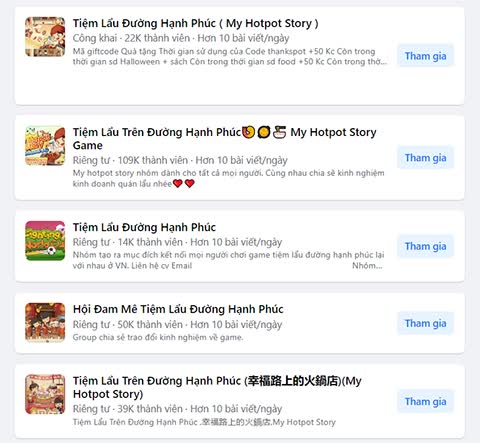 The first impression that the game gives players is the friendly, pleasant, suitable for many objects and ages. The characters are designed with cute images, bright illustrations and unique sounds, the game brings a feeling of relaxation and fun. Without spending a lot of capital, players can still quickly become the owner of a hot pot restaurant.
However, to be able to retain players for so long, this game possesses many outstanding advantages:
The game is very easy to install
Happy Sugar Hot Pot Shop is available on both Android and iOS platforms. The difference between the two operating systems is not so great. Game for ages 12+ with simple graphics, simple operation, no need to think too much when playing.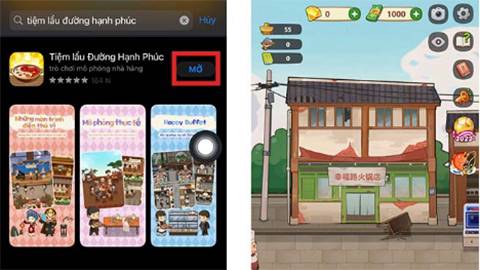 As a hot pot restaurant owner, your job is to prepare ingredients, serve dishes to guests and upgrade the restaurant to the style you like. Not only that, players can also train staff, open a chain of stores, collect ingredients to make new dishes and flavors of hot pot.
In general, just working hard on the task to be able to easily upgrade the restaurant to your liking, this is also a big plus that makes the game so popular.
Games that build a sense of closeness
Duong Hanh Phuc hot pot restaurant brings a sense of closeness and humor thanks to the small lines of the characters in the game. There are employees who want to avoid work, the owner is frustrated when "everything comes to me", or the complaints "it's easy to get hungry working at a hot pot restaurant"… These details quickly make young people stir up. people enjoy.
It is the humor that has created its own attraction for the game, turning this game into a new form of entertainment that attracts people to experience.
The game reached the top trending
The attraction of this game is so great that the game name reached the top of the trending keyword on social networks. "Hot is hotter", the online community competes with the trend: "In the morning, I go to work with a salary of 5 million, in the afternoon I work as the owner of a hot pot restaurant". These status lines make anyone who doesn't know the game think that this is a real-life hot pot restaurant. And if you find out this is just a game, you'll be even more curious and want to join the game.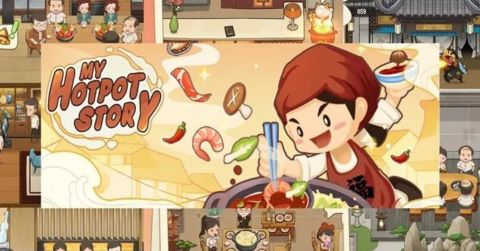 Above are the reasons why Happy Sugar Hot Pot Restaurant has not cooled down in the mobile game market.
Original post: https://gamek.vn/game-tiem-lau-duong-hanh-phuc-gay-bao-dau-la-yeu-to-quyet-dinh-178221221163339182.chn
Original Post: https://otakugo.net/game-happy-sugar-hot-pot-gay-bao-dau-la-yeu-to-quyet-dinh-118049.og
Website: https://otakugo.net/