With the aim of winning the nomination categories at Vietnam Gameverse 2023, publisher Lien Quan Mobile is calling for support from fans. But because he was not paid enough, he was strongly indignant.
For those who do not know, 2023 is the first year Vietnam Game Festival – Vietnam GameVerse is held with the focus on prizes. Vietnam Game Awards 2023 in order to honor organizations, individuals and products that have made outstanding contributions to the gaming field in Vietnam.
Currently, the Vietnam Game Awards 2023 has entered the sprint phase to find the owners of the noble prizes. In particular, Lien Quan Mobile is considered a strong candidate for its title as a "national moba game" with an overwhelming number of players. Therefore, "garena darling" is expected to make a story and become the first game "to the throne" in the Vietnamese game village.
>> MORE: [Fun Fact] – Why is Arthur always the representative face of Lien Quan Mobile?
Lien Quan Mobile has made constant efforts at the final round with the determination to win two prestigious categories of Excellent Mobile Game and Excellent E-Sports Game. To get closer to the 'king', Garena has organized a separate minigame, awarding prizes to gamers who quickly 'contributed' in the past time.
The rules are as follows: Each person needs to vote for LQM in the above 2 categories at the website of Vietnam Gameverse 2023, then take a screenshot and upload it to the confirmation form to receive gifts from Garena.
But it seems that 'Chicken' is a bit stingy when the reward is said to be not worth the effort that the player has to put in. Specifically, the first 7500 participants will receive a chest of spacetime tickets (with a chance to receive 1-5 tickets randomly) and the next 15000 people will only receive a unique spacetime ticket! This angered the Lien Quan NHM and threw stones at the publisher.
Originally, LQM has long been the 'gut game' of many players in Vietnam. No one told anyone, they are ready to vote for their favorite game because if they win, the community that loves this game will be very proud and proud of their opponents.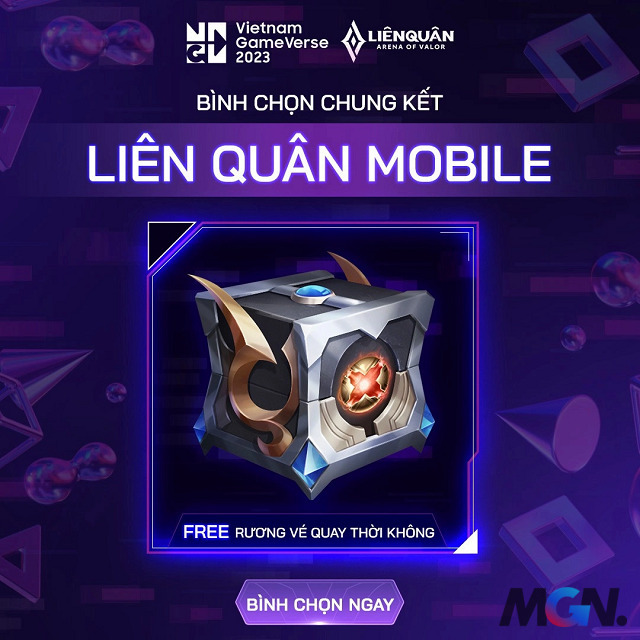 However, it was Garena who called for votes, but only responded with rewards that were no different from 'for the sake', which made many gamers feel proud. Obviously, just one raffle ticket is not enough to pay for so many manipulations in such a voting process.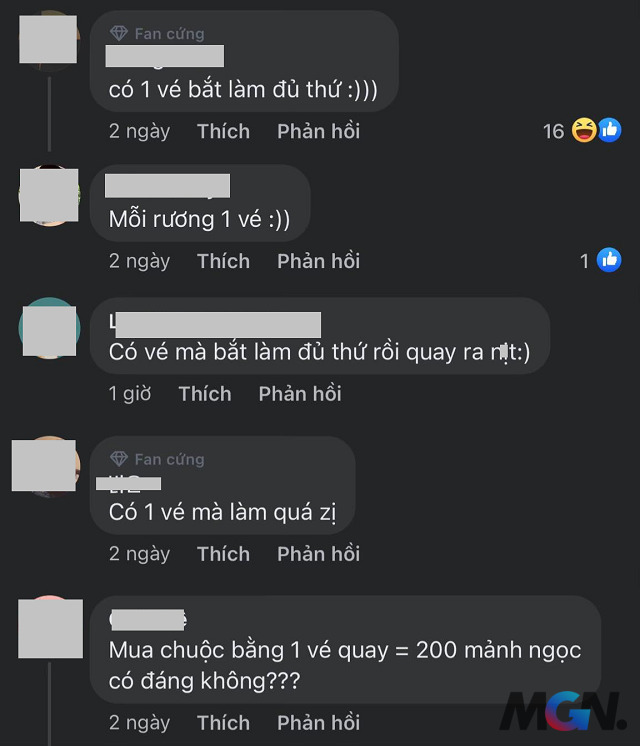 And even so, Lien Quan Mobile is still "far ahead" of other games on the Vietnam Gameverse 2023 chart and is very close to victory. However, the opponent can still rise at any time because the voting period has not ended. If you're not too interested in the aforementioned drama, don't be afraid to vote for LQM!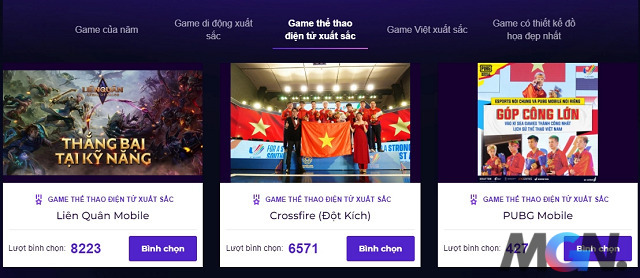 In order not to miss news and hot content around famous games, don't forget to follow MGN.vn regularly!