So version 3.4 is near, players will be able to preview and follow the new content coming in this version through the upcoming livestream.
Recently, Genshin Impact's social networking site has announced the official livestream time to introduce the new version 3.4 that will be updated at the end of January 2023. This version is the first version of 2023, coinciding with Therefore, this version will have a lot of special content that players can look forward to.
Accordingly, the published information about the specific livestream time announced on the social networking sites of Genshin Impact will officially air at 19:00 on January 6, 2023 on the game's Twitch channel. The live stream will then be replayed on the game's Youtube channel at 20:00 on the same day, unlike the usual livestream schedule, which will replay on Youtube at 23:00 on the same day.
First, of course, this version will officially announce the two new characters of the update, Alhaitham and Yaoyao. Alhaitham is a Grass-type single sword character that is said to have strong potential to become a DPS. He plays a very important role in the storyline in Sumeru. Let's wait and see what version 3.4 will bring to players about Alhaitham.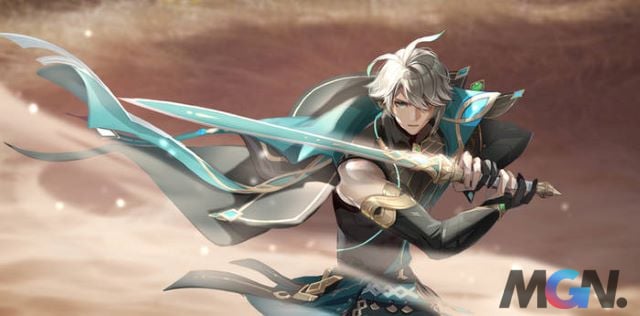 Meanwhile, Yaoyao, a character that has been released by Genshin Impact for a long time to stimulate the community but has not been playable, has finally been released. She will be a character using a long-handled Thao-type weapon. According to many sources from leakers, Yaoyao will be a Grass-type healer capable of healing in both his Elemental Skill and Rage Skill.
>> MORE: Genshin Impact: Dehya and Mika's gacha revealed
As for the banner part of the version, there is a lot of information floating around on the forums but by far the most confirmed information by many leakers is the return of Xiao along with Alhaitham and Yaoyao in the first half of the version in the future. when the second half will be Hu Tao and Yelan's rerun banner. Hu Tao has been absent from the banners for so long since the last appearance in patch 2.3, and for Yelan, this will be her first rerun.
Besides the main event of the version is said to be the New Year of Lights event, version 3.4 is also expected because it gives players an expanded map of the desert area in Sumeru. This map will provide new world materials, and hide many old world secrets and it is possible that mysteries related to Thien Khong Island will also exist in this area.
In addition, livestream version 3.4 will also bring many other content to players and 3 codes with many attractive rewards such as Nguyen Thach, Mora,… Who knows, this livestream will also have other interesting events. What other surprises for players. Let's wait for the livestream with MGN now.
Don't forget to follow MGN.vn to update the latest news about Genshin Impact right now!