Recently, the official social networking site of Genshin Impact has announced information about the livestream for the upcoming version 3.7 that will take place this weekend.
The livestream introducing the last version of Genshin Impact 3.7 has been officially announced the broadcast time on the game's official social networking sites. This livestream is expected to bring players the latest information about the next version as well as the reason why this version has only one new character, the four-star Kirara.
Accordingly, the announced livestream will take place at 19 o'clock on May 13, 2023 Vietnam time on the game's official Twitch channel. Gamers can also watch this livestream on the game's official Youtube channel at 8 pm on the same day.
This livestream this time in addition to providing three Genshin Impact codes as usual, gamers will also know what content is waiting in this version. Accordingly, they may soon learn why the version has only one four-star character, Kirara, and does not add any new characters. The Genshin Impact 3.7 Livestream will also reveal the limited 5 star character banners that will open in this release and since version 3.7 doesn't have any new 5 star characters it is likely that all the character banners will appear. in the version will all be rerun banners.
Although gamers have all given their attention to Honkai Star Rail, a part of gamers still have a heart for the game and so regular updates like this will be able to keep the game warm. maintain a steady stream of gamers. Some sources say that in version 3.7 there will be a series of new TCG cards and that may be the reason why this version does not have many new characters. Many gamers have fun calling this version of Genshin Impact 3.7 the version of the Seven Saints Summoning feature. However, how specifically and if that's really the case, let's welcome it at the upcoming livestream.
>> MORE: Genshin Impact: When Baizhu is no longer a healer in the team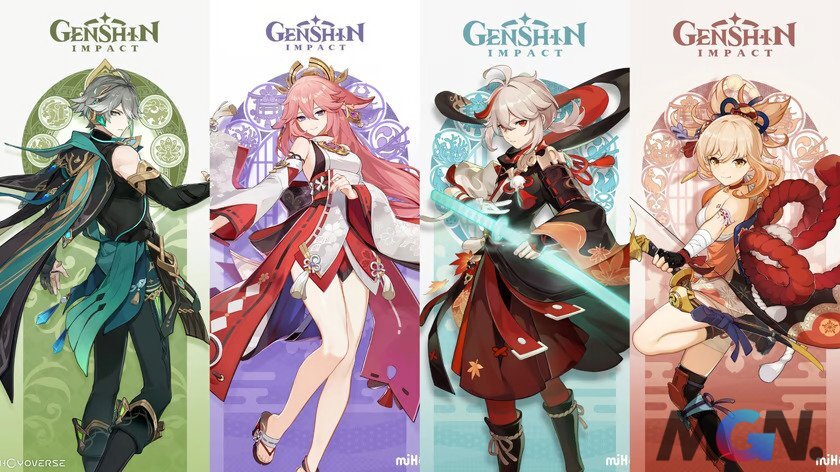 Don't forget to follow MGN.vn to update the latest news about Genshin Impact right now!