Xiao is a strong Wind-type main DPS, but in order to amplify his damage, he needs to build the right team.
The first phase of Genshin Impact 3.4 will bring a new character and a rerun character. As HoYoverse himself revealed, one of the most beloved fan-favorite characters of all time, Xiao, will be introduced as a character rerun alongside Al Haitham from January 18. Xiao is a DPS character. strong mainstay, however in order to maximize his strength on the battlefield, Xiao will need to be built on a suitable support formation for him.
1. Xiao/Faruzan
The release of Faruzan built another foundation for the Wind-type DPS characters in Genshin Impact, as her endowment and Destiny are largely based on buffing allied units. Faruzan's Rage skill can reduce enemy Wind resistance and increase Wind attack damage by 40% when combined with her sixth Bow of Life.
As a Wind-type character, Faruzan can also act as Xiao's battery, where using her Elemental Skills and Rage Skill can store enough energy for Xiao. When it comes to other characters, Jean or Sayu can act as a healer or another recharge assist, while a shielding character like Zhongli, Thoma or Layla can also work well.
2. Xiao-Yelan/Xinqiu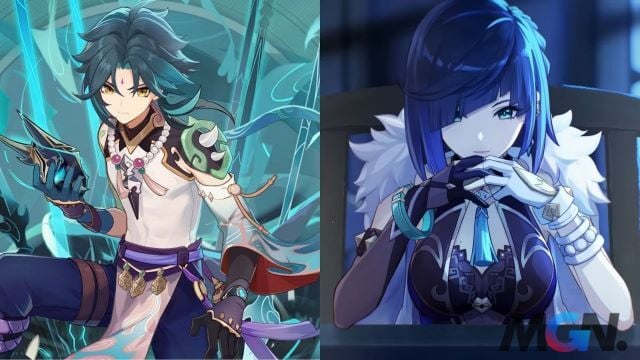 Xiao's DPS ability can be used with additional skills from Rage Skills other than Yelan or Xinqiu's field. However, out of these two characters, Yelan is the preferred choice due to her breakthrough gift called "Easily Adaptable". This skill allows an active character on the field to take 50% more damage while Yelan's Rage Skill is active.
While Xiao's landing attacks in his Rage Skill can trigger Yelan's Delicate Dice, his damage will increase by 3.5% per second. As for the healer character, you can use Diona as a shield and freeze enemies, along with Sucrose as an elemental support and mana refill.
3. Xiao – Raiden Shogun
Raiden Shogun, being the best energizing character in the game, can damage enemies and recharge Xiao significantly faster than other characters. Although the DPS character mentioned here can take a bit of damage, you can cycle between Raiden and Xiao by taking advantage of Raiden's Divine Transformation – Evil Flash.
The main healer for this team could be Kuki Shinobu, who can also act as another recharge assist. Since Raiden will act as the character responsible for the main recharge for every character in the party, you can also use elemental supports like Sucrose or Kazuha. In this case, Bennett can act as a healer while increasing the overall damage of the team.
>> MORE: Genshin Impact: Suggested F2P-friendly weapons for Yelan
4. Xiao – Albedo – Jean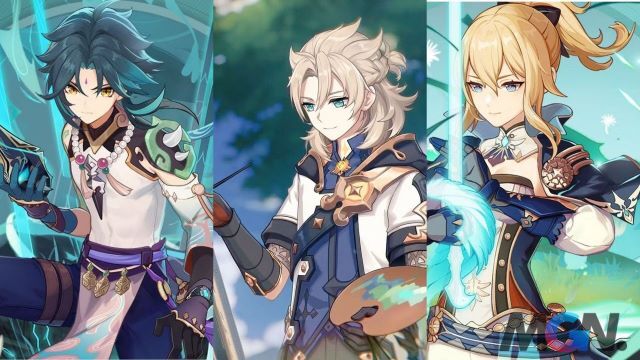 Xiao, paired with characters like Jean and Albedo, is one of the safest choices for players in both low- and high-level content. While this squad will suffer a bit of a damage loss when it doesn't reach the most optimal Zodiacs, it can more than make up for its incredible ability to control groups of enemies.
Jean acts as a healer, assisting in charging and controlling enemies, and Albedo's Elemental Skills can deal damage and create energy particles. As the fourth character, Zhongli can be used as a shield, as Xiao will begin to lose HP continuously for the duration of the Rage Skill.
5. Xiao – Sucrose – 2 Fire
You can use Sucrose in this formation to control the enemies and collect them all in a small radius. Other supports, such as reducing elemental resistance and acting as a battery for Xiao, are an addition worth considering. Typically having two Fire-type characters will increase your team's attack by 25%. Two nominations here will include Bennett in the role of healing and attack buff while Xiangling will act as the sub DPS.
Don't forget to follow MGN.vn to update the latest news about Genshin Impact right now!