While the quickest strategy to confront the Golden Beast King is to use a Rock-type character, it's not a must for the following lineups.
Genshin Impact 3.3 recently updated the new enemy lineup on La Hoan Tham Canh. New players to the game must know that La Hoan's changes often benefit existing characters on the version's prayer banners, so La Hoan is considered the only content subject to change. the most impact of the so-called game meta.
With the Wanderer and Arataki Itto on the current 3.3 banner, La Hoan Tham Canh updated their new enemy lineup with Body Nham – Demon Hound, Golden Beast King, Vanguard Fatui soldiers, and Sumeru enemies new.
With these changes, it is very clear that this La Hoan season will be another DPS-check La Hoan season for Genshin Impact players. MGN will nominate you the 5 best squads that can live well through the La Hoan season of this version 3.3.
5. Raiden National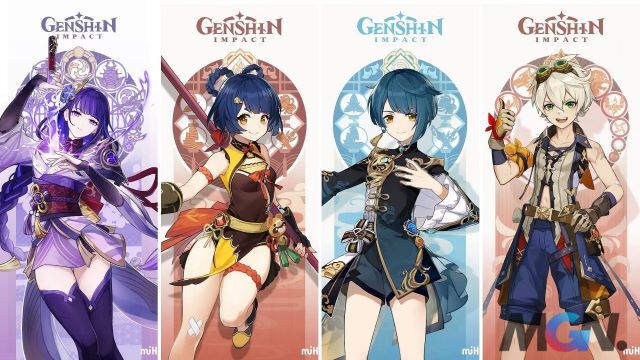 There is no need to repeat too much about this lineup because of its popularity and popularity. This is a lineup that has existed since the time Raiden Shogun was just released and it has become one of the top reliable choices of the Genshin Impact gaming community to go to La Hoan for more than a year. This lineup will be the right formation to go to the top half of La Hoan 12th floor this season.
4. Cyno Blooms
With off-field support from both Nahida, Yelan, and Kuki Shinobu, Cyno can rest assured to stand on the field and generate massive damage from both his Boost and Full – Bloom reactions. Thanks to the gameplay that increases damage based on Thao's elemental reactions and Elemental Mastery stats, Cyno can work very well in this squad.
3. Tighnari Spreads
Another option that many players pay little attention to is Tighnari with the Rampant squad. Although possessing a heavy-handed gameplay similar to Ganyu, Tighnari is a single-target main DPS capable of fast bursting damage. Therefore, the Rampant gameplay will help Tighnari maximize damage to large enemies. The Full Tighnari lineup can be considered in both the upper and lower half for the 12th floor of La Hoan version 3.3
>> MORE: Genshin Impact: Nominee lineup for 12th floor La Hoan 3.3
2. Pure Yan Arataki Itto
It is clear that the return of the Golden Beast King is to remind players of the existence of the elemental Lava squads.
1. The Wanderer Hypercarry
If the creator of the Scaramouche Wanderer had his own Hypercarry squad, he must have one too. In this hypercarry lineup, the Wanderer will definitely need to have wind super support Faruzan with him, in addition Bennett will also be the next member while the last slot can be considered between Zhongli and Yelan. If the player wants to do more reactive damage then Yelan can be chosen while Zhongli will give the Wanderer a solid shield along with an additional Wind element reduction.
Don't forget to follow MGN.vn to update the latest news about Genshin Impact right now!