Nahida is one of those characters that has a lot of options that are extremely F2P-friendly that can still be guaranteed to work well in combat.
Nahida is one of the four gods that were introduced in Genshin Impact. Nahida's skill set mainly revolves around the Elemental Mastery stat, so the weapons for this character will usually be those that can prioritize this stat. Fortunately, the weapons that provide this stat in Genshin Impact are plentiful and most are also extremely F2P-friendly options.
5. Magic Summary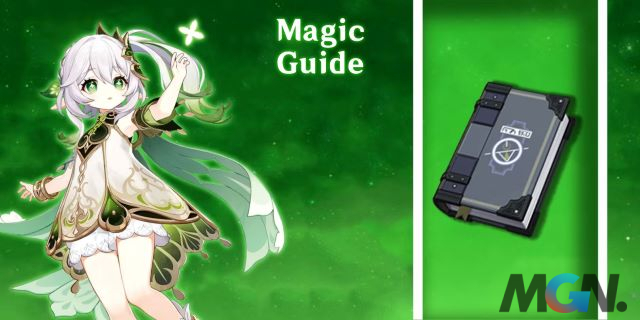 Magic Summary is an easy 3-star weapon in Genshin Impact. The amount of Elemental Mastery that this weapon also provides is quite large, which is considered to be more than that of the Thousand Kingdoms Sea Map. The effect of this weapon will help increase Water or Lightning elemental damage to enemies so Nahida equipped with this weapon will be suitable as a support for Sumer or Boost squads.
4. Ritual Chapter Fragment
Nahida doesn't really need the effect of the Ritual Shard as her Elemental Skill only needs five or six seconds to cast again. Meanwhile, her Sanctum Tam Nghia lasts up to 25 seconds. However, this weapon is still a good choice thanks to the amount of Elemental Mastery it provides.
3. Night Star Roaming
The Night Star is a limited weapon that can only be obtained on the weapon banner, so it can be quite difficult to obtain. At refining level 1, the buff provided by this weapon is not too significant, but at refining level 5, it is a reasonable choice. However, energizing the team is not the main purpose of this weapon, as 144 additional Attack for the team from 1000 Elemental Mastery (at refinement level 5) is not very high, while 480 Additional Attack for the user is a pretty good addition.
>> MORE: Genshin Impact: 5 best weapons for star dancer Nilou
2. Wandering Music Chapter
Everyone knows that the Wandering Music Chapter is one of the best weapons in Genshin Impact. Nahida will greatly benefit from the effect of this weapon because any effect Nahida can make good use of in combat. Therefore, Chuong Nhac Wandering will definitely be a delicious, nutritious but a bit expensive option for gamers because this weapon can only be obtained through weapon banners.
1. Dream of a Thousand Nights
A Thousand Nights is Nahida's signature weapon because her best builds depend on the player having a balance between Elemental Expertise, Grass elemental damage, Attack, and brute force values. . And this weapon can provide very well at least the 2 most important stats in Nahida's damage multiplier, the remaining stats such as lashing and elemental damage Thao can all be balanced through saints. relics.
Don't forget to follow MGN.vn to update the latest news about Genshin Impact right now!