Although this is not a new direction, it has suddenly emerged as a force in the current game meta and is causing a lot of controversy.
Despite being a very strong character in the current game meta, Raiden Shogun is currently being created by some players in a new direction with the Thao-type reaction gameplay that is very popular for current Lightning-type characters. in Genshin Impact. So what is the truth about this build, let's find out with MGN.
How does Raiden Shogun full Elemental Mastery work?
The core of this build is to turn the Raiden Shogun into a trigger character for the Hyperbloom reaction aka Blooming. The factor that has been enhanced by this reactive lineup since 3.0 is the most famous Kuki Shinobu thanks to the kit that benefits from the Elemental Mastery stat.
With this build, Raiden Shogun will not need to go fishing to use Fish Spear, no need for genuine 5-star weapons such as Long Saber, Ghost Scepter or Thien Khong Spine, … all All she needs is a 4-star Dragon's Calamity that can be easily reached Refined level 5 or the newest Sumeru forging weapon, Guanyue Shang.
Regarding the holy relic, Raiden Shogun only needs to use the holy relic set of Golden Dream or the new set of holy relic released in version 3.3 Lost Manor Flower with all stats just focusing on Tinh Thong Nguyen It's fine because the Bloom reaction can't be violent.
The strength of this build is that there is no need to invest much in weapons and Supply for Raiden Shogun, no need to upgrade other skills, just upgrade Elemental Skills and increase Raiden Shogun's level to the maximum level. multi. Stats also only need to focus on Elemental Mastery and do not need any other stats. It can be seen that this is a very potential and friendly direction for F2P players.
However, if there are advantages, there will also be disadvantages. This squad will require the player to own a Grass-type and Water-type character with the ability to grant seals to create a good Grass Nucleus for the reaction. Besides, to maximize damage for the reaction, the squad will need to have an additional Mastery buff support character for the whole team or at least for Raiden Shogun. For players who collect characters, this will not be a big problem, but for others, building a squad that can maximize damage is already an obstacle for them.
Overall, Raiden Shogun full Elemental Mastery is not weak. It even helps players who own Raiden Shogun have another option in terms of team building, stepping out of the rut where only traditional squads like Raiden National, Raiden Hypercarry, .. .
Controversy about Raiden Shogun full Elemental Mastery
After this build became more widely available, many players disagreed with this way of building characters because they thought it was wasting the potential of the character when forcing all on Tinh Thong. Elemental is not supported by any of the character's skills and talents. Basically, this argument is not without foundation.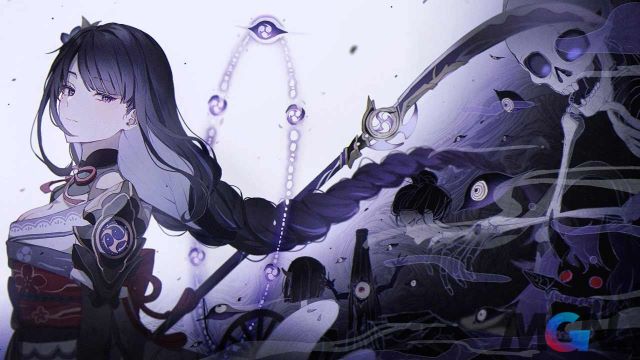 >> MORE: Genshin Impact: Most Popular Male Character Ranking
However, viewed objectively, this build direction still proves its effectiveness on the battlefield, but it is not weak. If it is forced to classify, then MGN will choose to classify this build as 'evil' builds for the character. Although it is 'evil', it is still worth considering and trying if you are someone who does not like being tied to a certain framework or having to follow the crowd, especially when that particular direction has proven itself. demonstrate its effectiveness rather than a self-destructing build.
Epilogue
In short, it's up to you to choose how to build your character. Anyway, this game is still a game where only you own your world, how your character builds, how effective it is, only you can experience it and witness it with your own eyes. . Arguing about a build doesn't work because anyway, whether your character is strong or not has no effect on any other players.
Don't forget to follow MGN.vn to update the latest news about Genshin Impact right now!