A gamer has brought a very unique idea in Genshin Impact when combining members of the Frozen team into a complete character.
The concept of combining characters together is not new in Genshin Impact. Many gamers have shown their creativity when combining many characters together. However, often these concepts just combine two characters together randomly without much meaning or correlation. And recently, a gamer shared his unique idea when combining up to four characters from the Frozen squad into one character in Genshin Impact.
Reddit user u/ECHO_WT shared an interesting concept that combines four commonly used characters in the Frozen team composition with the Wanderer as the main DPS character. This squad consists of Wanderers, Xingqiu, Faruzan and Layla, relying on activating the Freezing and Diffusion elemental reaction to continuously control and damage enemies.
While this elemental reaction doesn't provide damage support, it has the ability to completely immobilize a group of enemies and allow DPS to reposition and deal their damage with ease. This concept has received a lot of attention on the official Genshin Impact Reddit sub as it has gathered more than 3 thousand upvotes.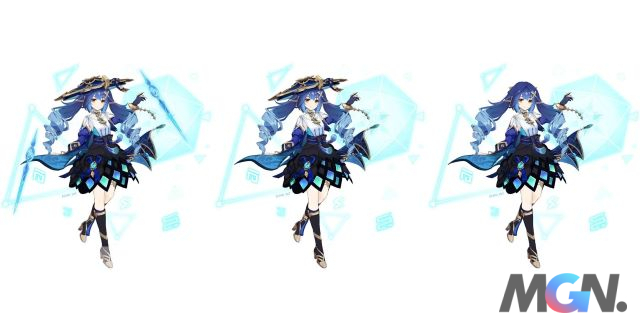 The Wanderer is a popular Wind-type DPS character that was released in update 3.3. The fact that he's a Wind character means that the Wanderer can't interfere with any other elemental reactions, which makes him a very versatile character that can fit into many other lineups. together. The Wanderer has a very specific playstyle that allows him to hover over enemies and deal tons of damage with his ranged attacks.
Meanwhile, the rest of the characters in his Frozen lineup like Faruzan, Layla and Xingqiu are all popular characters in the community because of their unique support abilities. Faruzan will be in charge of being a hard support for the Wanderer while Layla and Xingqiu are playing the role of Ice and Water level characters, and support damage and protection for the Wanderers in the squad.
>> MORE: Genshin Impact: What is the best relic for Baizhu in 3.6?
Don't forget to follow MGN.vn to update the latest news about Genshin Impact right now!