Kirara is currently the focal point that many Genshin Impact gamers bring to experience throughout the game's content spanning from map exploration to La Hoan.
Kirara has just debuted in Genshin Impact less than a week, but the amount of content about her on forums and social networks is now ubiquitous. Kirara is currently being loved by many gamers thanks to her skill set, in which transforming into an Emergency Cat Parcel is one of the most popular points of this character. So, except for having such a lovely image, is this character really useful in challenging content like La Hoan?
Recently, a Genshin Imapct gamer posted an article on the Reddit Genshin Impact forum showing how Kirara will work in the Nilou Sum Suê lineup. In this lineup, Kirara acts as a Thao level driver so every combo will be prepared, from Baizhu using his Rage Skill to create shields and increase interrupt resistance, followed by Kamisato Ayato uses his Rage Skill to level Water on a large scale and Nilou is a Water level support character with the ability to enhance Grass Core. After preparing this combo, Kirara will go to the field and transform into an Emergency Cat Parcel after using her Rage Skill.
This squad combo is actually not too complicated, but the level of effectiveness is unexpected. Kirara's Emergency Cat Parcel not only gives her a shield, increases her movement speed, and also deals Thao elemental damage with each target she hits so when Kirara is on teams Sum Sue or related to Thao Nun, her common role will usually be Thao level driver.
This video is one of the videos that share the atmosphere when gamers are still very excited about the new character. A character with a lovely set of moves, a terrible damage rate and a very good role in the new elemental reaction squads, it seems that the Thao system will still be favored for a while longer before when Thuy Quoc officially debuted.
>> MORE: Genshin Impact: Unique Kirara cat box delivery real version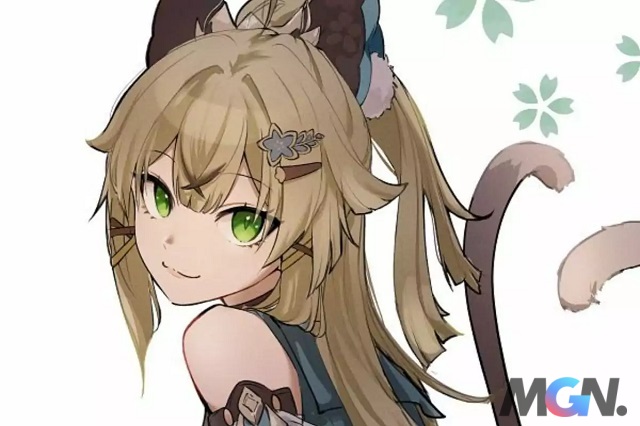 Don't forget to follow MGN.vn to update the latest news about Genshin Impact right now!