Using 'hot pick' characters is already normal, so some Genshin Impact gamers decided to go their separate ways with the Candace DPS lesson plan.
Candace is one of the typical Sumeru characters in Genshin Impact. She possesses an extremely impressive design with two-color eyes, a tall appearance and the image of a protective warrior. However, unlike her story and shimmering appearance, Candace does not have much acting ground in the game's meta.
There are many reasons behind Candace's lack of use even though she is a member of the "big family" of Water-type, the most versatile element in Genshin Impact. However, Genshin Impact gamers always like to challenge themselves, so the Candace DPS "curriculum" was born here.
This trend probably originated from a player who noticed that Candace has a very low usage rate over the La Hoan seasons (specifically 0.2%) despite being a Water-type character. Therefore, this gamer decided to try to invest and build Candace in the direction of a main DPS to see if this character is being underestimated or not.
After spending time researching and learning about the best formation and build, this player used Candace with a Vapor squad consisting of Bennett and Xiangling. In addition, the other character used by this player in the team is Zhongli.
In terms of gameplay, this player thinks that as a character using a long-handled weapon that can attach elements to attacks, they decided to use Hu Tao's signature heavyweight gameplay to test. effective for Candace's build in La Hoan Tham Canh.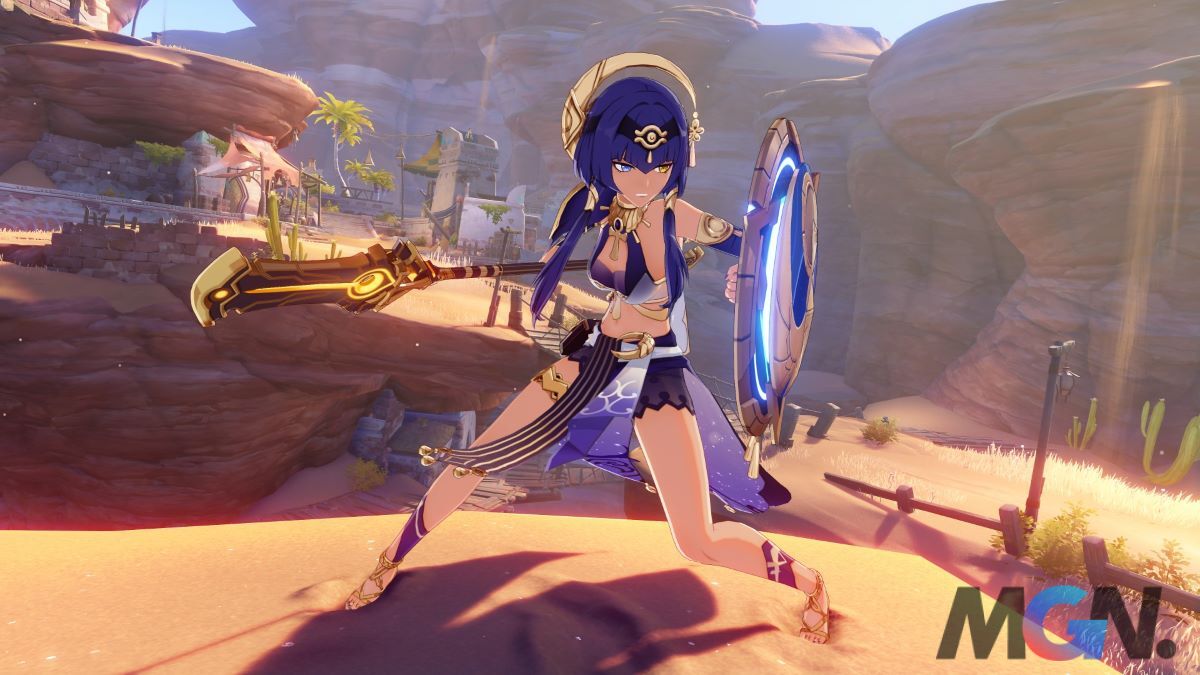 After that video attracted the attention of the community, many other players started building Candace and since then we have a new "curriculum" for this character.
Candace at launch was hit as a character that can support squads with the main damage from Normal Attack. However, after many tests, the community found that this character was not really impressed in this role.
>> MORE: Genshin Impact: Changing the wind with Eula's gentle and pure beauty through AI's 'hand'
Because of that, Candace was soon "forgotten" until she was "resurrected" by the other player as a "Water-type Hu Tao". Have you tried this lesson plan before? How do you feel about it? Please leave a comment to let everyone know and don't forget to follow MGN.vn to update the latest news about Genshin Impact right away!