Although not a Sumeru character, Thao God Nahida can still read Kirara's mind in Genshin Impact version 3.7.
Nahida's Elemental Skill is the highlight of her kit as it allows her to read the minds of NPCs in Genshin Impact. Although known to only be able to read the minds of the NPCs in Sumeru, a gamer recently discovered that Nahida can not only read the minds of the NPCs in Sumeru, but can also read the minds of the NPCs in Sumeru. can read the minds of character NPCs from other countries as long as they are in Sumeru.
Specifically, gamer u/Ekplixi posted a video on the Reddit Genshin Impact forum sharing about his discovery when using Nahida to interact with NPC Kirara. This player said that despite having a human-like appearance, words and actions, Kirara is still a yokai trying to integrate into the human world, so when using Nahida to read his mind. Kirara, gamers will easily realize that Kirara is still just a cat and in her mind she still only emits cat meows, not any human language voice.
This interesting discovery of u/Ekplixi has made many gamers excited and want to try it in their Genshin Impact world. Some comments suggest that the player can only read Kirara's mind with Nahida's Elemental Skill in the current Genshin Impact 3.7 version because the main event of this version allows the character to move to Sumeru due That is, as long as the NPC stands in Sumeru land, they will be able to read that NPC's mind. If this inference is correct, then perhaps after the end of version 3.7, or the end of the main event, Kirara will no longer be in Sumeru and gamers will not be able to read her mind anymore.
Since its launch so far, Kirara has become one of the most beloved characters in the character lineup thanks to her lovable and useful skill set. Currently, Kirara is one of the best choices in the role of the seal level in the Summarized, Blooming, and Radiant lineups in Genshin Impact.
>> MORE: Genshin Impact: Top 5 strong Bung To squad to help you overcome La Hoan 3.7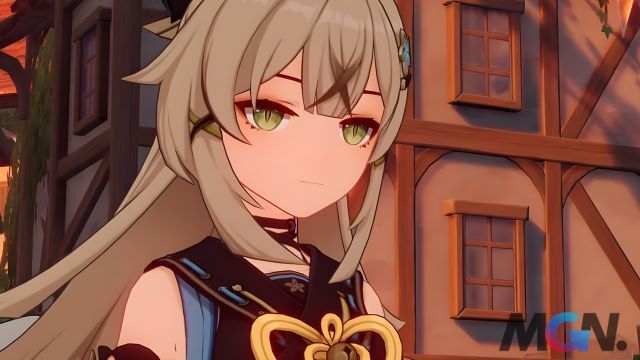 Don't forget to follow MGN.vn to update the latest news about Genshin Impact right now!