A Genshin Impact player designed a custom keyboard based on the character Thao Than Nahida with her theme color scheme.
A Genshin Impact fan designed a custom keyboard based on the character Nahida. HoYoverse's role-playing game has become hugely popular since its release in 2020. Many gamers have created artwork based on Genshin Impact to honor the title, creating amazing works of art. Great there are many characters in the game.
One thing many PC gamers like to do is add a little personal flair to their rigs. This includes creating custom keyboard and mouse models, as well as designing unique computer cases to form a setup of their own. A gamer decided to design a custom keyboard based on one of the characters in Genshin Impact.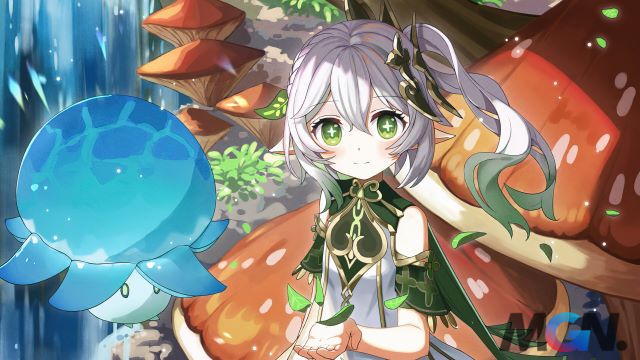 A Reddit user named u/ifkjay shared an image of the keyboard they came up with. The work is inspired by the character Nahida from Genshin Impact and fits her color palette quite well. All keys are green and white, with the Enter key highlighted in dark green. The letters and numbers have hiragana characters, while various symbols from Genshin Impact can be seen on the keyboard. The spacebar also features a pattern inspired by Nahida's Rage Skill, with a design that helps it stand out from all the other keys found on the device. The keyboard design looks good and will be perfect for any Genshin Impact fan.
The keyboard u/ifkjay invented has attracted some fans. Commenters have expressed their love for the product, which looks amazing. The keyboard shows off the look of Nahida in Genshin Impact very well, while also showing u/ifkjay's passion and ingenuity. It will be interesting to see more keyboards like this inspired by other characters available in the game, especially some of the more popular ones.
>> MORE: Genshin Impact: Fan points out strange details in character models
Gamers love to make their game settings more personal, showing off a bit of their flair along with their love of the game. The keyboard concept u/ifkjay came up with is a good example of this, as it shows how much they love Genshin Impact while also having great hardware. Players have also created their own custom controllers and PC cases, which do a great job of showcasing the types of games and characters they love.
Almost every aspect of the game setup can be customized, meaning not all play spaces are the same. Players can take inspiration from u/ifkjay and surround their environment with what they like, making their experience even better as they enjoy hobbies that bring them so much joy.
Don't forget to follow MGN.vn to update the latest news about Genshin Impact right now!