If you are a fan of collecting corner cards, you will probably also want to try creating your own Genshin Impact corner card.
Corner cards have always been one of the types of items that attract a section of fans. Since the launch of this product line, many famous brands from manga, anime to games have taken full advantage of its revenue potential. Genshin Impact is also one of the extremely popular games, so the corner cards related to this game released by big and small manufacturers or HoYoverse themselves are very sought after.
However, owning a whole collection of corner cards is not easy because to own these cards besides the collector will have to keep track to be able to hunt for limited cards. but even in Vietnam it is not certain that there are distributors. Because of that, there are many fans who want to know how to make their own cards to freely express themselves, and a website has created a feature that allows players to experience the hobby. like this.
Instructions on how to create a corner card Genshin Impact
To be able to create this set of cards, players need to perform the following steps:
Step 1: Access Gamewith's Genshin Player Card Creator tool.
Step 2: Scroll down until you see the Genshin Card Generator page.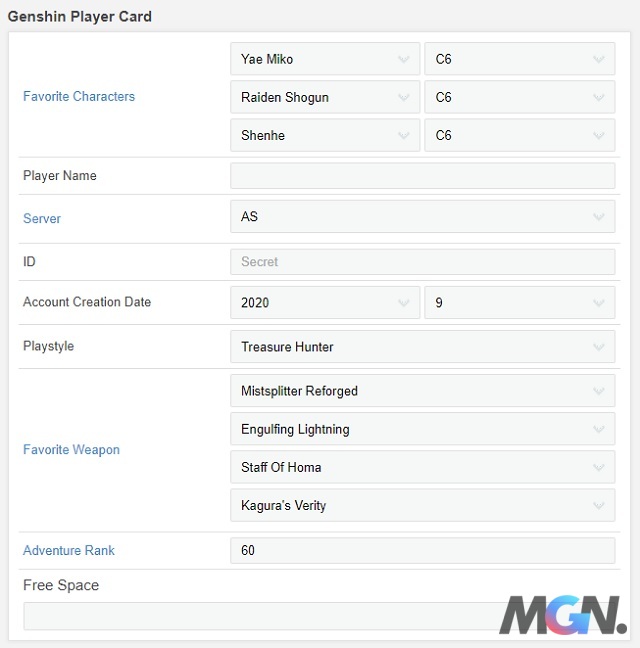 Step 3: Fill in the information in the boxes below.
Step 4: At the last step of entering information, you can insert the images you like to make the card more unique.
>> MORE: Genshin Impact 3.8 will not have Golden Apple Island but a different map
Step 5: Select "Preview" to preview the finished product.
Step 6: Once satisfied with the finished product, you can download it and use it as your personal card.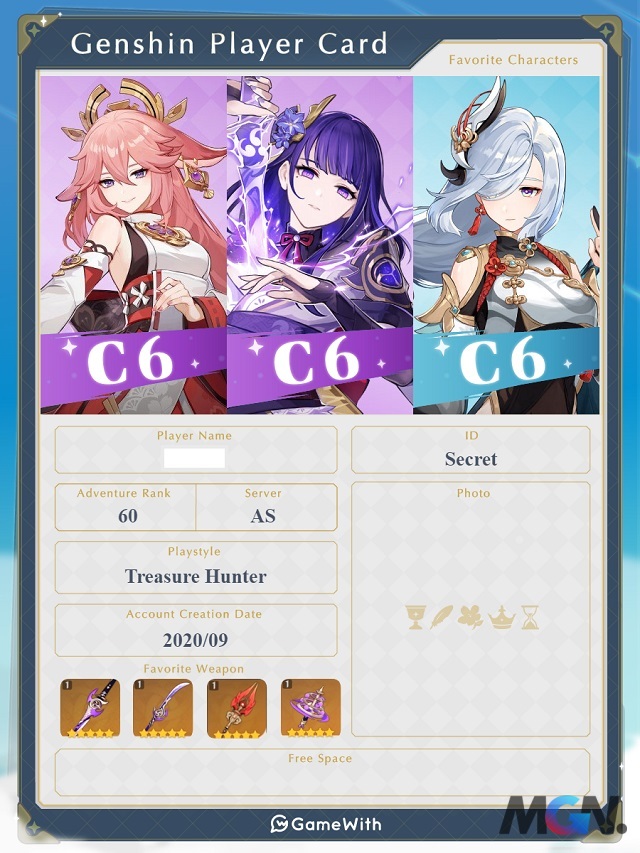 Don't forget to follow MGN.vn to update the latest news about Genshin Impact right now!